What do we know about Tobias Sorensen?
The male modeling world is a highly competitive one, but it can also be incredibly lucrative with a bit of luck and some great looks. Tobias Sorensen is one of the world's highest paid male models, and we'll talk about his net worth soon enough. However, we'll try to point out everything we know about him first, including his place of birth, age, relationships, and important collaborations.
As you can probably tell from his name, Tobias Sorensen was born in Denmark on August 2, 1988. This means that he is 30 at the time of writing, an age that signifies some level of experience in the industry. He is 6' 1.5" tall, and he has brown eyes and brown hair. His birth sign is Leo, and one of his most recognizable facial features is a scar on his left cheek.
How did Tobias Sorensen get his scar?
From what we can gather, Tobias got the scar on his left cheek as a result of a dog bite. This happened when he was a young boy, and while the scar is quite visible, it didn't impact his modeling career in a negative way. Actually, it probably gives him more of a "tough guy" look. However, it's worth noting that some brands have decided to remove his scar digitally using Photoshop for some of his photo shoots.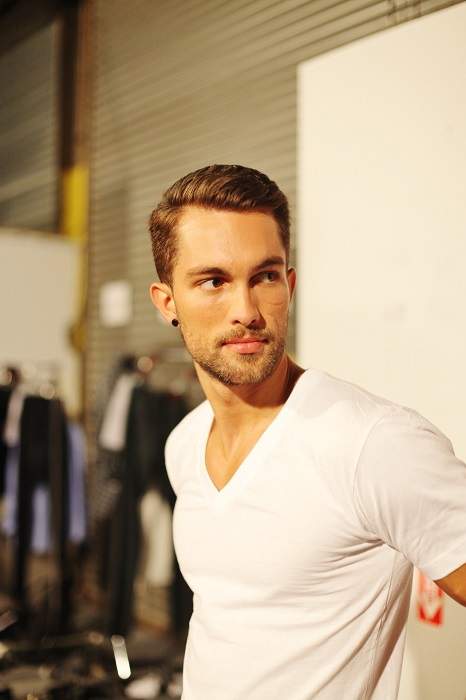 Tobias Sorensen net worth.
Since the net worth of Tobias Sorensen is still under review in many places, it's hard to put an exact figure on his wealth. However, we'll do our best to inform you with the bits of information that we managed to obtain from different sources.
Sources indicated a net worth of about $265,000 in 2015 which definitely grew as the years went by and his projects accumulated. We will update this section of the article as soon as we find more reliable information on the matter. Keep in mind that you should take these with a grain of salt, as we advise you to do with all net worth figures. Tobias Sorensen is indeed one of the world's highest paid models, but he's probably not the richest one of them all.
Personal life and relationships.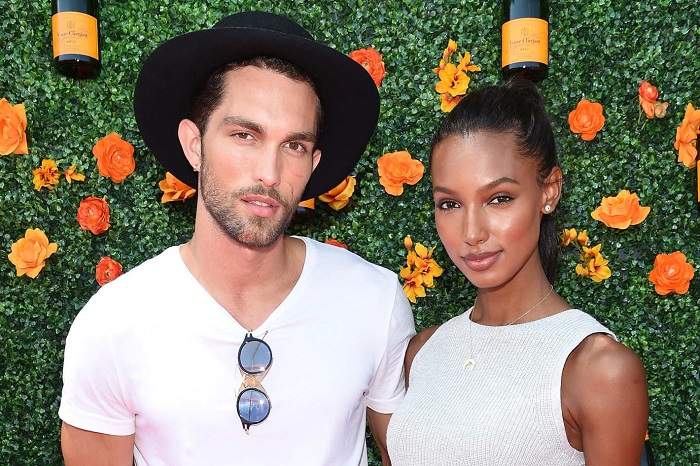 Tobias Sorensen's most famous relationship was with Jasmine Tookes – an American model and Victoria's Secret Angel. The two dated for about four years before they split up amicably in 2016. Sources indicate that they remain friends to this day, but it's hard to tell if anything will ever spark between them again.
Modeling Career.
Sorensen's career took off in 2009 when he was featured in an editorial for the for the October edition of GQ Spain. The Mad Men editorial was just the beginning, as he also appeared in the spring advertisement for D&G that year. In fall, he worked for Iceberg and Day Birger et Mikkelsen, and he ended the year on the cover of Euroman.




The following year in 2010, he made it to the March edition of GQ Magazine US, and the August edition of GQ Russia. He also took part in the spring advertisements for Diesel, Day Birger et Mikkelsen, Husky and Paul & Joe. In 2011 he front lined the June edition of Metal Magazine, and he made a lookbook for H&M. In 2012, Tobias Sorensen was seen on the fall runways for Dolce & Gabbana and Vivienne Westwood, and on the spring runways for Parke & Ronen, DL1961, Gant and Elie Tahari.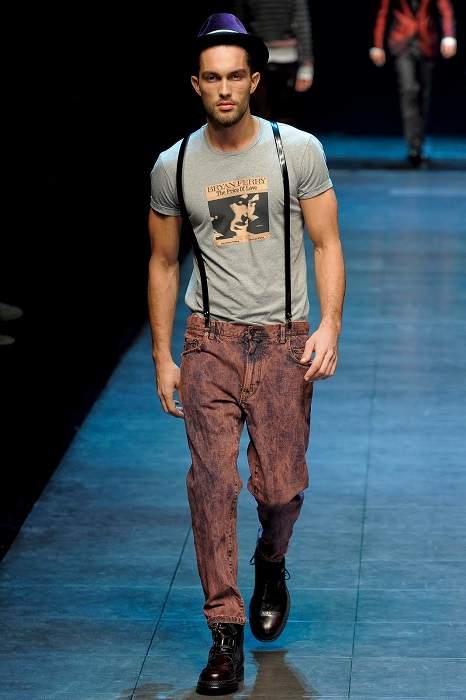 2013 was a very busy year, which involved the spring runway for Elie Tahari, as well as the fall runways for Elie Tahari, Nautica, DL1961 and Michael Bastian. He also did an editorial for the May edition of Essential Homme. In 2014 he did a spring advertisement for Vince Camuto, as well as a fall runway for Michael Bastian and a spring runway for the famed Jean Paul Gaultier.
The following year in 2015, he walked runways for Dirk Bikkembergs, Dolce & Gabbana, Tod's, Giorgio Armani, Todd Snyder, Michael Bastian, Asaf Ganot and Zachary Prell. In 2016, Glamour Spain chose him for their February edition, while UGG booked him for a spring advertisement.
These are just some of his projects and accomplishments, as his modeling career is actually much more impressive and comprehensive. Some of the most important brands that he has worked with include Calvin Klein, Versace, and Vince Camuto. He was also a part of a few print ads with fellow models Lara Stone and Jessica Clarke.
At the time of writing, he is signed to the model management of IMG Models.
Social media presence.
If you'd like to keep up with Tobias Sorensen and his latest projects, photos and videos make sure to follow his Instagram page, which currently boasts around 181,000 followers. Moreover, his SnapChat is thesorensen87. His Tumblr page is also incredibly popular, so you should definitely follow him over there as well. His YouTube channel is named TheSorensen, and it includes a few vlogs and travel videos.