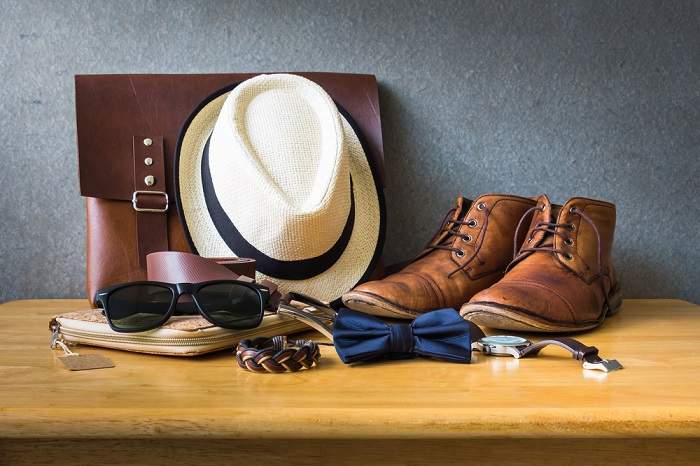 Summer is in full bloom, but are you? These 10 summer staples will help you out.
Crafting the ultimate summer wardrobe takes plenty of careful consideration, a creative mind, and an astute eye for fashion. Without the proper wardrobe building-blocks, achieving fashionable day-to-day looks may prove fruitless. In order to make this summer the most stylish one yet, you'll need to have a few key elements to create and enhance your everyday ensembles.
With these 10 summer staples, you'll have everything you need to enter the season with head-turning confidence.
1. The sunscreen.
Self-care and self-confidence come in many forms—the most important of which is your skin. Protect yourself from sun damage and painful burns by slathering on sunscreen whenever you're out in the sunshine.
Don't let cloudy days fool you! Even though the sun may be shrouded behind layers of clouds, the sun's beams can still damage your skin. Summertime means no outfit is complete without sunscreen! Choose your perfect SPF and keep a travel-size bottle with you at all times.
2. The sunglasses.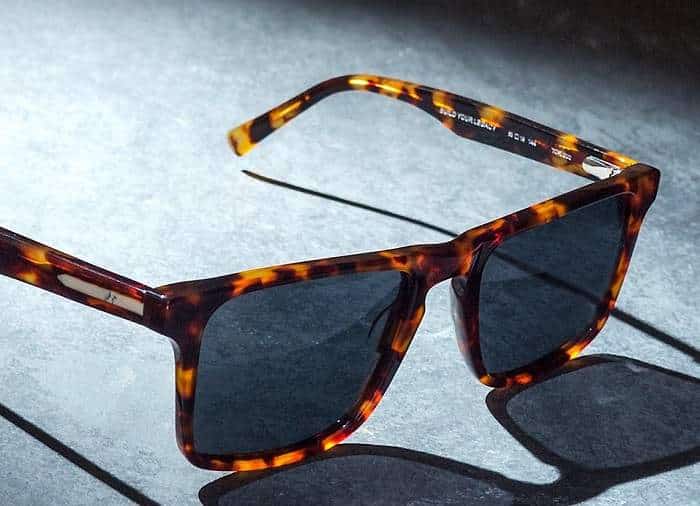 Not only are sunglasses great for protecting your eyes on bright, sunny days, but they're also ultra-stylish accessories that can take a minimalist outfit to the next level. Whether you're going for a classic, aviator look or a polished, retro-square silhouette, there's a perfect pair of sunglasses out there for every man's personal taste.
3. The linen shirt.
If the summer's hot temperatures bring out the sweatiest version of you, it's always best to prepare for the hottest, wettest days. Common materials like polyester and heavy cotton can trap moisture in and create unsightly sweat-stains that can quickly ruin your vibe. Instead of reaching for your everyday tee, opting for a linen shirt will keep you cool and stain-free throughout the day,
4. The perfect sandal.
Man sandals have a tough reputation, and matters are only made worse when your toes haven't been scrubbed in some time. Before donning the perfect sandals, consider treating yourself to a much-needed pedicure.
So, what are the perfect sandals? Well, it all depends on your style. The simple man will thrive in an easy pair of flip flops. The outdoorsman will appreciate the extra support offered by a pair with a few straps. From Birkenstocks to Tevas and everything else in between, suit yourself up with a durable pair of sandals that are breathable, comfortable, and effortlessly stylish.
5. The backpack.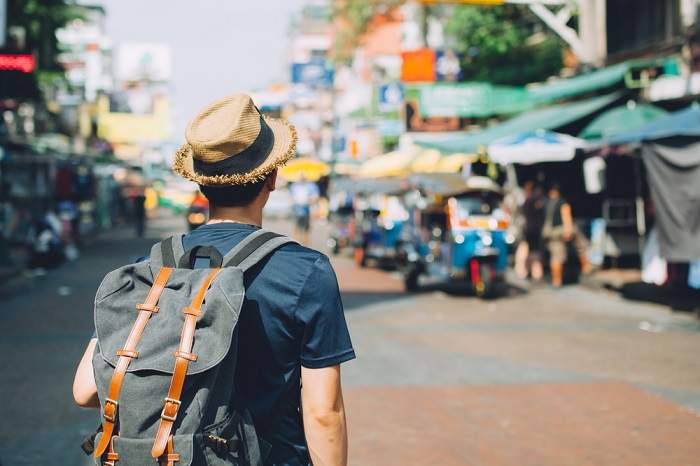 If you're like most people, the summer is the ultimate time to hash out your bucket list and make your getaway dreams into a reality. Whether you're taking a weekend trip out of state or you're headed to the lake with your best friends, having a trendy backpack ensures you're always looking fresh, even when you've got a weekend's worth of clothing hiding inside.
6. The versatile jeans.
Denim is always a good look, no matter what season you're in. Having a pair of jeans that make you look and feel confident is the key to crafting summery looks. They're perfectly pairable with all of your favorite polos and tees, and incredibly easy to dress up or down for any daytime or nighttime occasion. We recommend opting for a medium blue wash for optimal versatility.
7. The swim trunks.
What's summer without a beach day? And what's a beach day without diving into sandy waters full of seaweed and adventure? Having a comfortable yet fashionable pair of swim trunks will keep you looking stylish while you sunbathe, jetski, surf, or float.
8. The Dad hat.
Not only are dad hats wonderful cover-up accessories for untimely bad days, but they protect your head and eyes from the strain of the sun. Dad hats have become the trendiest hat forms among men (and women!), plus they can often be personalized to carry a saying or logo most true to your lifestyle. So whether you're a baseball hat loyalist or a meme God, there's a Dad hat out there waiting to grace your cap.
9. The watch.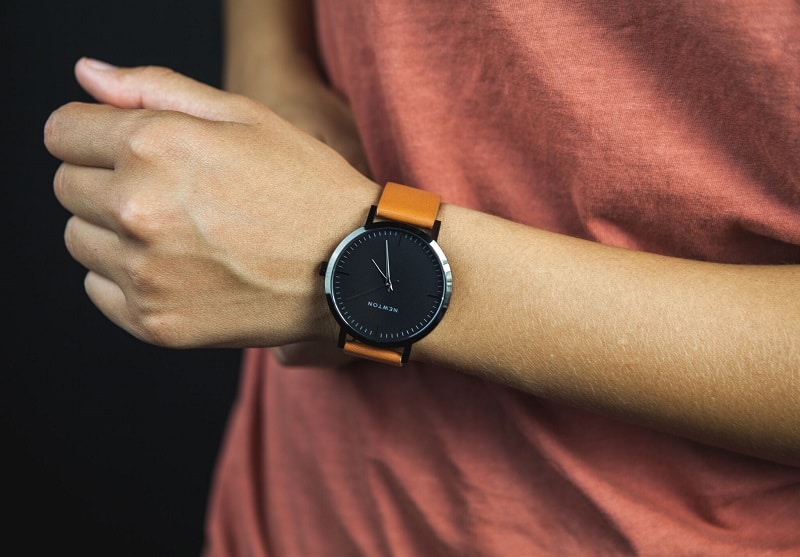 No matter how you define your individual style, slapping a watch on your wrist is an easy recipe for achieving a "put together" look. Watches for men are luxurious, understated, and effortlessly stylish. Don't be afraid to splurge on a nice watch! These everyday items reveal plenty about your taste and lifestyle, so dishing out a little more cash tends to work in your aesthetic favor.
10. The white trainers.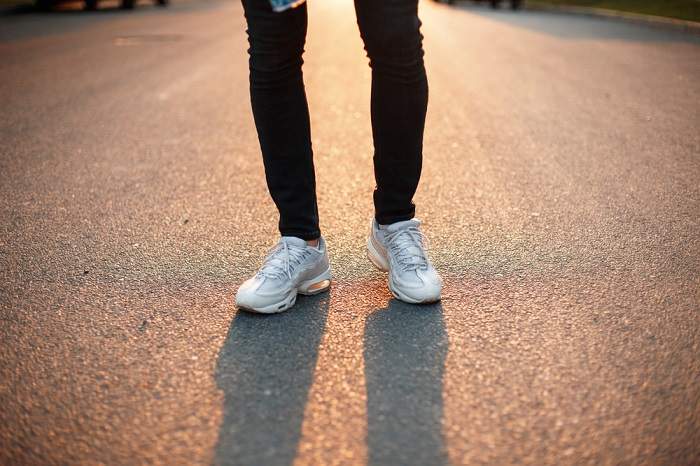 It may seem a bit redundant to wear white sneakers, but with careful treading and attentive maintenance, your white shoes don't have to be a ticking time bomb for dirtiness. Or, you can be like most other white-shoe wearers, and get a pair of washable canvas shoes so you don't have to worry about staining.
What are your summer wardrobe must-haves? Let us know in the comments below!