The world's richest chefs know the recipe for success.
Cooking wasn't always regarded as a glamorous way to make a living, but things have changed quite a bit over the years. Today, some of the world's richest chefs have attained the rank of celebrity, and while they're obviously quite capable of preparing a delicious meal, they're also incredibly well-versed at business, investment, and publicity.
The world's richest chefs have millions of dollars at their disposal, and many of them own highly popular restaurant chains. Speaking of restaurants, these chains often have Michelin stars, which means that they serve some of the most luxurious, delicious, and expensive dishes in the world.
Not all of these chefs were born with a silver spoon in their mouths, as some of them actually made their way to the top while facing hardships. TV appearances and cooking shows helped greatly when it comes to achieving fame, to say nothing of cooking magazines or popular websites.
Today we're going to tell you a bit about the lives of the richest and most famous chefs in the world, including the likes of Gordon Ramsay and Jamie Oliver. We'll tell you about their early lives, their road to success, and their current net worth.
Maybe you'll be inspired to pursue this career as well. It can be very lucrative if you have a talent for it.
10. Ana Quincoces ($9 million).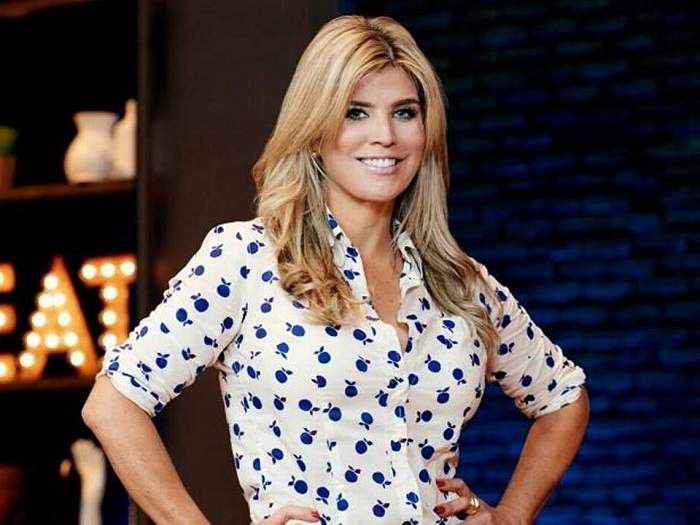 Ana Quincoces is the first chef to grace our list, and while she's undoubtedly one of the richest and most influential professionals in the business, we had to place her at no.10 due to her $9 million net worth. Apart from being a highly successful chef, Ana is prominently known for her role in the Real Housewives of Miami, a show that aired on Bravo for three seasons between February 22, 2011, and November 4, 2013.
Voted as Miami's Hottest Chef, Ana is well known in the world of show business, but aside from the TV appearances and cooking shows, she also published several cookbooks, as well as a line of food products named Skinny Latina. She worked with several important brands in the industry for endorsements, including the likes of Nestle, Unilever, Olay, Smithfield, and Target.
Ana Quincoces enjoys a considerable social media presence, and you can find her on Twitter and Instagram, where she posts various images and short clips of her appearances and latest projects.
9. Paula Deen ($14 million).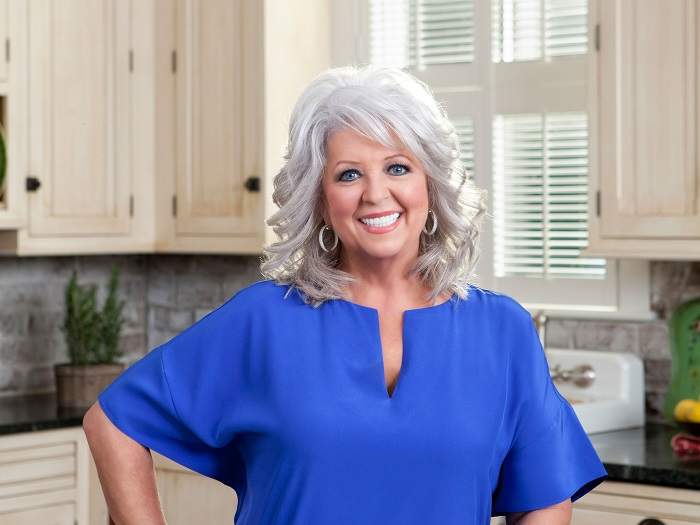 Paula Deen is just adorable, isn't she? She's also one of the most successful chefs alive, and one of the most appreciated cooking show TV hosts in the USA. She was born in Albany, Georgia on January 19, 1947, and she grew up Baptist. Plagued by panic attacks and agoraphobia in her 20s, she found that cooking for her family was a good way to pass the time as she couldn't leave the house often.
Paula Deen eventually started her own catering business named The Bag Lady, which soon outgrew her small kitchen. She opened her first restaurant, The Lady & Sons, in downtown Savannah, on West Congress Street in January 1996. Until now, Paula Deen has published fifteen cookbooks, and she owns a considerable number of restaurants and other businesses. Her net worth is "just" $14 million, which is not bad at all considering she once had just $200 to her name.
8. Charlie Ayers ($20 million).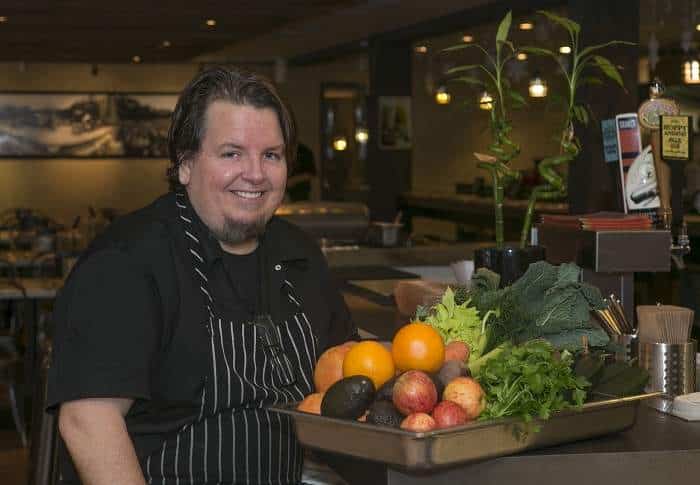 What kind of a list would this be without Charlie Ayers? Just in case you're not familiar with his work, Charlie used to be the executive chef at Google, and he prepared countless meals for the company's staff members. How he managed to land such an impressive job at such an impressive company? He's obviously quite skilled in the kitchen, and by 2006 when he left the company, he and his team served 4,000 daily lunches and dinners in 10 cafes across Mountain View.
Growing up in Brooklyn and Parsippany, he kicked off his career with a job for Hilton Hotels in New Jersey. He eventually left his position in order to attend culinary school in Providence, RI at Johnson & Wales University. He eventually graduated from Johnson & Wales in 1990, and he worked at various restaurants in Boston and Providence. It wasn't until he moved to California that he really managed to get a taste of success.
Charlie Ayers opened his first restaurant on 20 January 2009 in a shopping center of Palo Alto, CA. His current net worth is $20 million, which earns him a no.8 spot on our list.
7. Marco Pierre White ($40 million).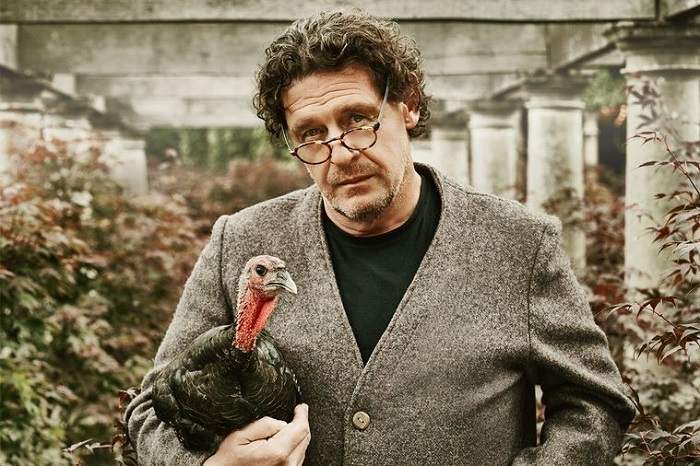 While many other chefs have adopted a relatively rude persona when it comes to their TV appearances, Marco Pierre White is probably the first one to come up with the "bad boy" routine. Marco Pierre White is a British chef from Leeds, and he is known as the very first celebrity chef and enfant terrible of the UK restaurant scene. Another noteworthy achievement is that Marco was the youngest chef ever to receive three Michelin stars.
As he gained more and more experience, he started coaching other promising chefs, and some of his protegees eventually reached fame and stardom. Fine examples include Mario Batali, Gordon Ramsay, Shannon Bennett, and Curtis Stone. He has officially retired as a chef in 1999, and he even returned all of his Michelin Stars. However, he started to focus more on becoming a restauranteur, which is apparently quite lucrative. Marco Pierre White appeared on various TV shows such as Hell's Kitchen, The Chopping Block, and Masterchef Australia.
His net worth is estimated at $40 million, which is pretty good for a chef in his 50s.
6. David Chang ($60 million).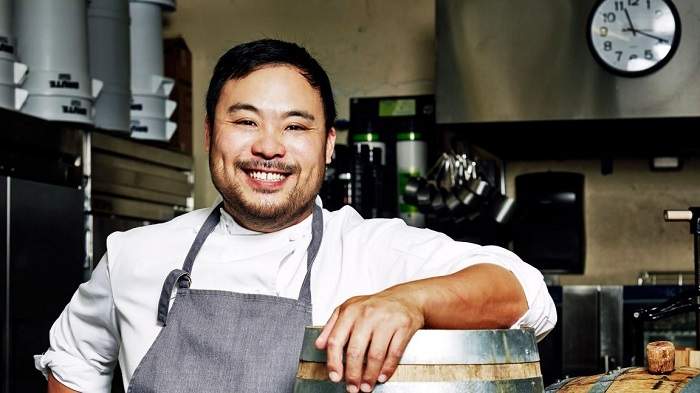 American restaurateur, author, and television personality David Chang was born on August 5, 1977, in Vienna, Virginia, US. He grew up in Arlington, Virginia, and his parents were Korean immigrants that arrived in the States in the 1960s. David Chang is the founder of the Momofuku restaurant group, which received two Michelin Stars in 2009. The group managed to retain those starts each year, which is no easy feat.
David Chang enjoys a net worth of $60 million, and many of those millions are invested in luxurious and not-so-luxurious restaurants such as three-star establishments. One of his most recent projects involves a 2018 collaboration with Netflix for Ugly Delicious. David has stirred up some controversy in the past, particularly when he made some dismissive remarks aimed at some chefs in California. He was also described as having a "bad-boy attitude" by Epicurian.
5. Emeril Lagasse ($70 million).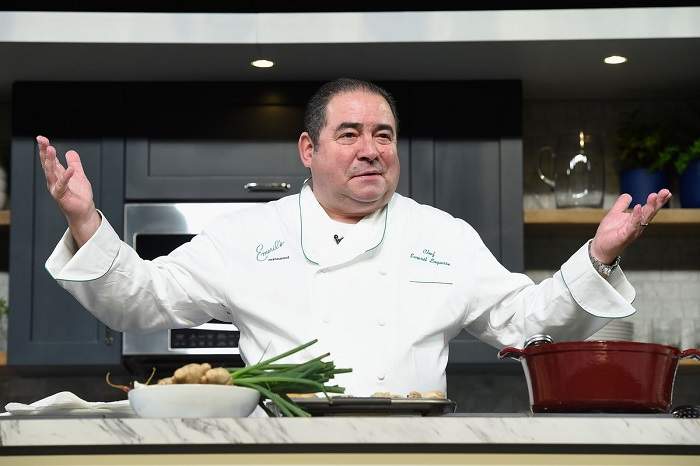 It goes without saying that all of the chefs on our list are incredibly well-versed when it comes to creating a fabulous meal. However, some of them are even better at making money, and Emeril John Lagassé III is a perfect example of this. He was born on October 15, 1959, in Fall River, Massachusetts, United States, and he originally pursued an education in music at the New England Conservatory of Music.
However, he made the inspired decision to attend Johnson & Wales University in order to become a chef. As a testament to his skill, he graduated from JWU in 1978, and in 1979 he was already the Executive Chef at Dunfey's Hyannis Resort. Many years later in 2003, he won the National Best Recipe award for his Turkey and Hot Sausage Chili recipe. He also appeared on countless TV shows and even came up with his own catchphrases.
A veteran in the world of high-end chefs, Emeril Lagasse boasts a net worth of $70 million, and his portfolio of assets and restaurants generate about $150 million each year.
4. Wolfgang Puck ($90 million).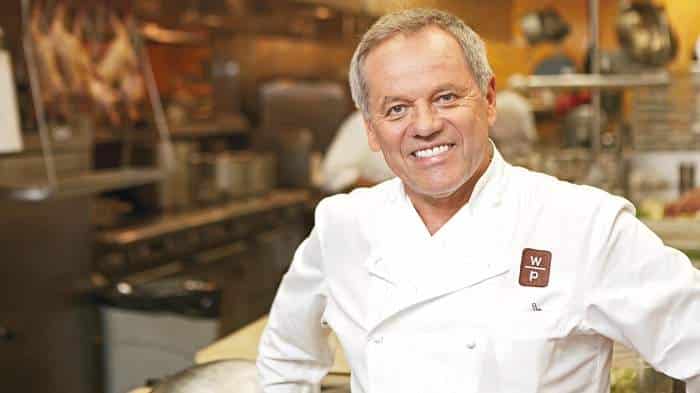 Wolfgang Puck is a fantastic chef that brings on a unique spin to gastronomy, mixing ingredients with art in unexpected, surprising ways. Wolfgang was born in Austria on July 8, 1949, and he borrowed the passion for cooking from his own mother, which was a pastry chef. He moved to the United States at the age of 23 in 1973, and he became the main chef and part-owner of the Ma Maison restaurant in Los Angeles after just two years.
Wolfgang Puck owns many restaurants, including the renowned Granita seafood restaurant in Malibu, California. He's invested greatly in numerous charitable organizations and various philanthropic endeavors, and he co-founded the Puck-Lazaroff Charitable Foundation in 1982.
Wolfgang Puck has a net worth of $90 million right now, and he'll probably become even richer as time goes by.
3. Rachael Ray ($100 million).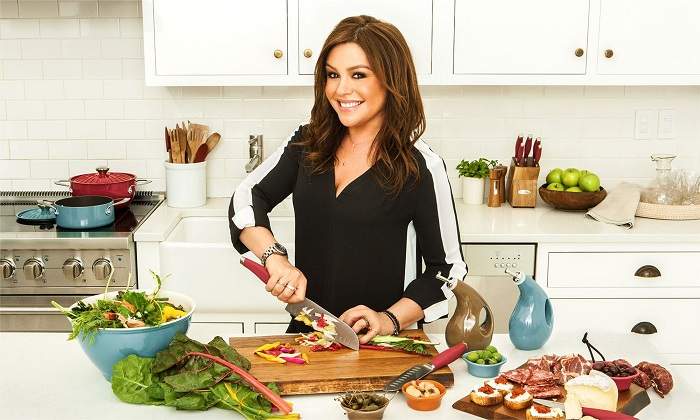 Rachael Ray is one of the most easily recognizable figures in the world of cooking, and she's also one of the richest chefs alive. She was born on August 25, 1968, in Glens Falls, New York, and her very first job was at a Macy's Marketplace candy counter. She's definitely come a long way since, as she now hosts the syndicated daily talk and lifestyle program named Rachael Ray, as well as three series on the Food Network. We're talking about $40 a Day, 30 Minute Meals, and Rachael Ray's Tasty Travels, all of which are incredibly successful.
Rachael Ray also has her own furniture line, and she's made multiple appearances on TV and YouTube shows, including the Hot Ones web series with Sean Evans. As for Rachael Ray's net worth, she's got about $80 million to her name at the time of writing, which earns her a no.3 spot on our list.
2. Gordon Ramsay ($220 million).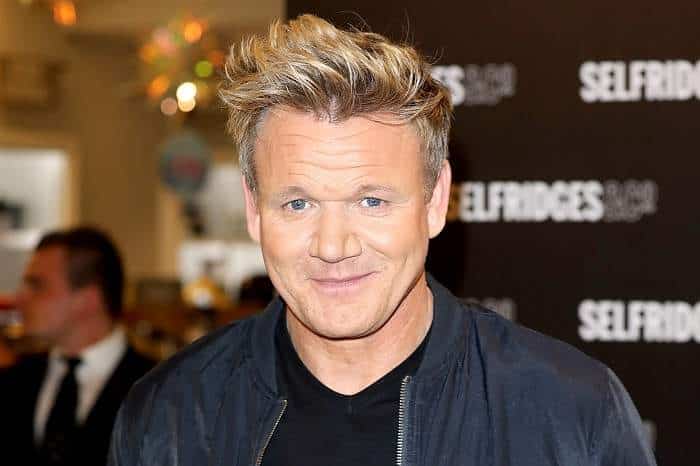 The last two chefs on our list are the world's true heavyweights, and we're going to start off with Gordon Ramsay, which is perhaps the most notorious and respected chef in the world. Gordon is a British chef and restaurateur who was born in Scotland on November 8, 1966. Since 2001, his signature restaurant named Restaurant Gordon Ramsay in Chelsea, London has retained its three Michelin Stars, which is an impressive feat in itself.
Gordon Ramsay played football (soccer) in his early life, but he eventually gave up the sport in order to pursue a career in cooking. He enrolled at North Oxfordshire Technical College, sponsored by the Rotarians in order to study hotel management, and he got a job as a commis chef at the Wroxton House Hotel in his early days. He also worked with Marco Pierre White for a while, but he eventually decided to learn as much as he could about French cuisine and follow his own career as a professional chef.
You probably know about Gordon Ramsay from his numerous TV appearances. He's been tackling TV shows since the 1990s, but he became truly famous in 2004. Ramsay is known for presenting competitive cooking TV programs such as Ramsay's Kitchen Nightmares, The F Word, and Hell's Kitchen. In regards to his net worth, Forbes reported that he was worth $60 million in 2015, but in 2018, the figure grew to $190, which is a testament to his perseverance and skill.
1. Jamie Oliver ($300 million).
Jamie Oliver is the richest chef on our list, and possibly the richest chef in the world. What's interesting is that he's also the youngest, as he was born on 27 May 1975 in Clavering, Essex, England. After he finished his education in London, he worked at Antonio Carluccio's Neal Street restaurant as a pastry chef, and as a sous chef at The River Café. He was eventually discovered by Patricia Llewellyn of Optomen, and he started work on his own BBC show named The Naked Chef, which aired in 1999.
Jamie Oliver's cookbook became a No. 1 UK bestseller, and in 2003, he was accepted in the Order of the British Empire. His charitable work began in 2005 when he opened the Feed Me Better campaign that aimed to introduce better food for schoolchildren. The government took notice and backed the endeavor.
Now the owner of countless restaurants, Jamie Oliver opened his first establishment named Jamie's Italian in Oxford in 2008. His unique way of creating dishes makes them appear approachable, and that's one of the things that allowed him to become such a successful and respected chef over the years.
Jamie Oliver has a net worth of $300 million this year, but we'll keep you posted if he becomes even richer.