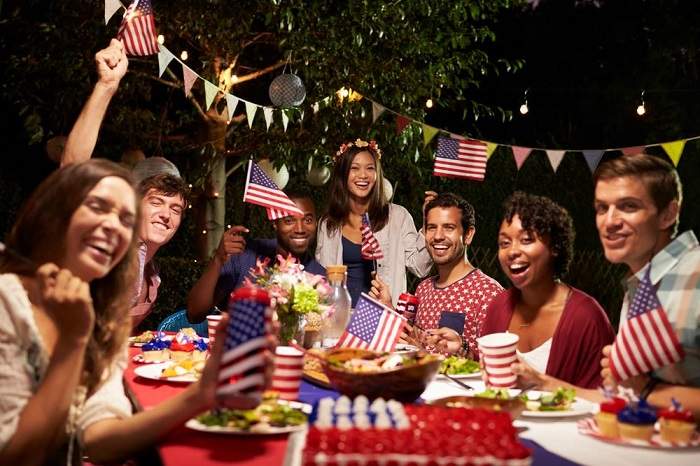 Worried about choosing the right outfit for the right occasion? These outfits will fit just about any theme.
Running out of space in your wardrobe is a stressful situation! It's even more stressful when half your closet space seems to be taken up by your party clothes—all your red-white-and-blue outfits for the Fourth of July and your Christmas pajamas for the holidays. How can you throw those out when they look so darn good on you the few days of the year when you actually wear them?
There's a simple solution to your troubles: assemble a more versatile wardrobe of clothing that has outfits you can wear to multiple themed gatherings. It's not so hard to do! Here are 5 easy outfits-for-any-theme that can get you started.
1. American Flag Outfits.
Do you have an American flag-themed tank top, shirt, shorts, or bandana? Believe it or not, you can use the outfits that you wear to Star-Spangled Banner parties to many other kinds of themed parties.
Red, white, and blue clothes are great for any type of beach party, whether it's an all-out beach bash or evening bonfire with friends. Sure, the Fourth of July only happens once a year. But it's so well-associated with summer that star-spangled attire works for any kind of sunny outdoor party, including barbecues.
You can also wear your red, white, blue outfits for New Year's Eve, Presidents Day weekend parties, and Memorial Day weekend get-togethers. These are all times to celebrate the American spirit with festive celebrations and attire.
2. Pride Outfits
Pride outfits are definitely some of the most eye-popping clothes that you can wear, but there are actually several instances where you can wear them outside of pride celebrations and not look too…flashy.
Undoubtedly one of the best places to wear your pride outfit is at music festivals. At most music festivals, patrons wear light and breezy clothing that's colorful, quirky, and that reveals a little bit of skin. If you have a tight wardrobe and you frequent music festivals throughout the year, think about getting some pride outfits that you can also rock out to when you're dancing and drinking at music fests.
3. The Leather Jacket and Jeans.
American flag outfits and pride outfits are definitely great for certain outdoor parties, but they might not be great at more specific themed parties. Let's give you some ideas on what you should wear for anything that's not an outdoor bash.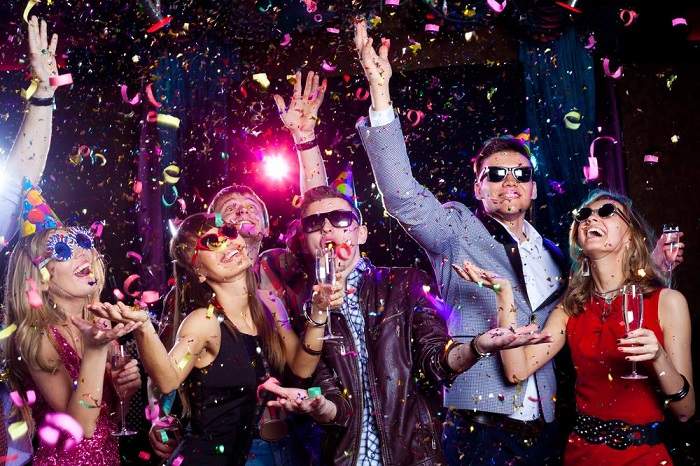 If you haven't already, you should definitely invest in a leather jacket and black jeans (or even white jeans, if you're feeling bold). A leather jacket and jeans boast that "cool kid" look that's desirable at parties, but the simple color palette enables you to accent the outfit with a hat, sunglasses, shirt, or jewelry that more closely matches the theme of the party. If it's a Valentine's Day party, for instance, you could wear a rose pinned to your jacket to look a little more festive.
4. The Jumpsuit.
The jumpsuit is an incredibly versatile outfit for women. It's especially good for summer parties because it's light and breezy, so you won't get too hot while you're mingled and jammin' out. You can also wear a jumpsuit to work-related parties because many jumpsuits have a refined, but casual style.
Of course, the jumpsuit is perfect for sillier themed parties, too, like a 1970s-themed or 1980s themed party (be sure to pair with some stylish heels, and don't forget the hair-do!). Just like with the leather jacket and jeans outfit, you can accent a jumpsuit with accessories that match whatever party theme you need, so you can look good and be festive at the same time.
5. The Plain White Tee and Pants.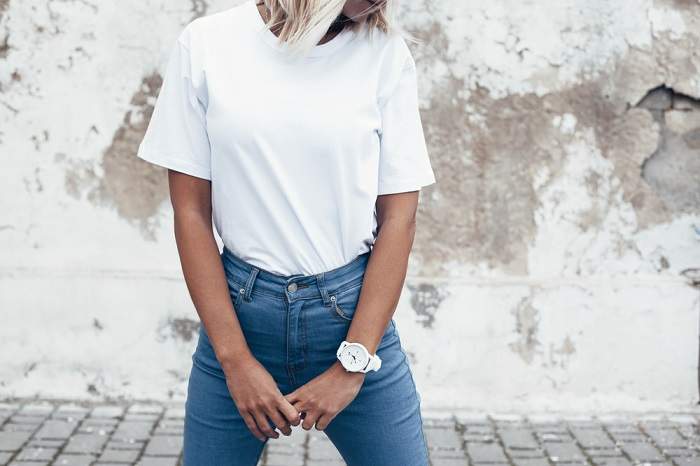 It's so simple, but it's so perfect for so many different themed parties: the plain white tee and pants. Before you roll your eyes, just remember that you can wear this outfit to any number of themed gatherings and look stylish, in a simple way. It's casual but elegant.
The key here is to accent your outfit with some kind of outer-wear that matches the party theme. If you're going to a St. Patty's Day party, get a cheap green blazer from the party supply store and wear
over. If you're going to a holiday party, wear a red cardigan over it. And don't forget that you can wear this outfit to any party that has blacklights, and you'll be glowing all night.
Use these tips to help you build a wardrobe that blends everyday style with festive fashion.