Spring Cleaning? Here are a Few Wardrobe Items to Keep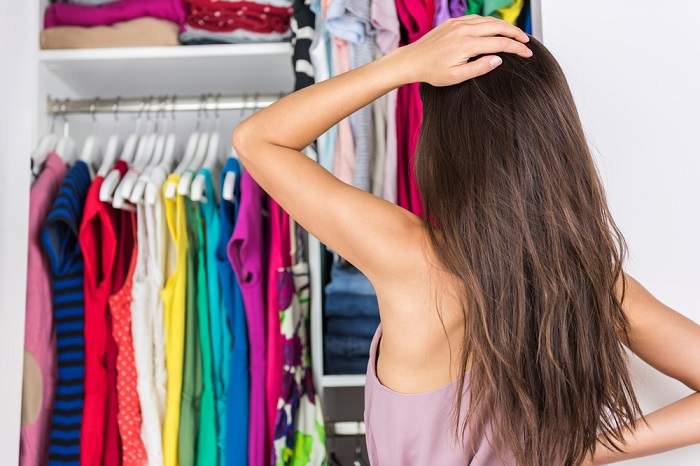 Aching for a more summery wardrobe? You don't have to throw everything away!
As spring and summer come in at full force, it's time to say goodbye to earmuffs and scarves and hello to flowy tops and daisy dukes. But does everything from your winter wardrobe need to be stored away in a box to collect dust for the next six months? Not necessarily.
By curating your closet, you'll be able to keep some of your favorite winter pieces and don them all year long. If you're tired of one-season wonders, it's time to stay away from trendy pieces and stick to items that can be worn any day of the year. Take a look at some wardrobe pieces you can wear from winter to summer.
Shoes.
The first thing people notice about you is your shoes. That's why having a pair of versatile shoes will complete any look you wear. From a pair of expensive (but totally worth it!) heels to casual shoes, these are must-have footwear pieces to keep in your wardrobe and wear them regardless of the season.
Block Heel Booties
A pair of leather ankle boots or snakeskin block heel booties will go a long way. In the winter, pair these booties with light-wash, straight jeans and a moto faux leather jacket for a night on the town. Or, run errands while staying warm with a furry coat, monochromatic sweater, trousers, and black ankle boots for a sophisticated look.
As the temperature rises, swap out your long sleeve shirt, jacket, and pants for a flowy sundress, jean skirt, or crop top with high waisted shorts. Make a statement with studded ankle boots or go for a more refined look with metallic booties that bring cool to a whole new level.
Tennis Shoes
There's no denying that sneakers are the most comfortable shoes out there. While you may be tempted to wear your new pair of heels this winter, a casual pair of tennis shoes for women can still keep you comfortable and classy—if done the right way. To bring your bundled-up look up a notch, cuff your jeans, put on some statement socks, and slip on a pair of crisp white tennis kicks and you'll be It-girl approved.
As the flowers begin to bloom, take off your peacoat or oversized hoodie and match your printed tennis shoes with a rock band t-shirt, round sunglasses, and a flared skirt. With this outfit, you'll bring a brand new meaning to street style.
Pumps
If you live anywhere that's susceptible to multiple feet of snow, walking around in a pair of heels may not be the best choice. However, sometimes duty calls when there's a gala or work event where a pair of high heels are really necessary. A pair of nude pumps with monochrome trousers, a matching blouse, and an overcoat will elevate your overall look so you can be the star of the show.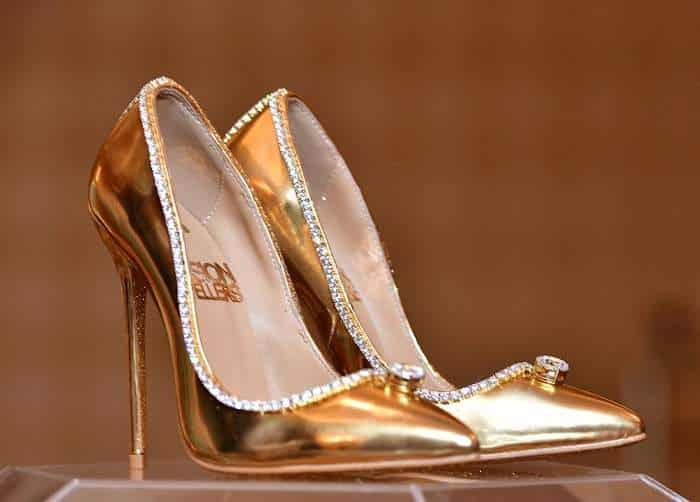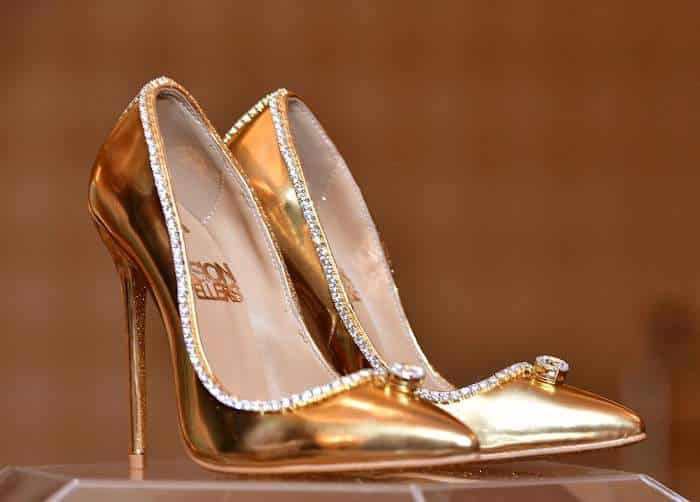 Once the days become longer, put on a pair of classic mules with a striped button up shirt and silk shorts to soak in those summertime rays. Whether you wear a pair of Cinderella-inspired pumps or oxfords with a lower heel drop, you're sure to make a statement this summer.
Tops.
It's easy to succumb to the pressures of seasonal trends and flashy pieces. However, leaning towards the side of simplicity will do you wonders. When you look for shirts, stock your wardrobe with ones that are simple and can be dressed up or dressed down. This way, you'll have more outfits ready to go without people noticing you wore the same shirt twice! Check out these tops you should keep handy at all times:
Basic Tees
A plain white tee can go a long way. In the winter, throw on a knit cardigan over your tee with shiny black leggings, a jeweled necklace, and tall boots and you'll look chic and cozy, all-in-one.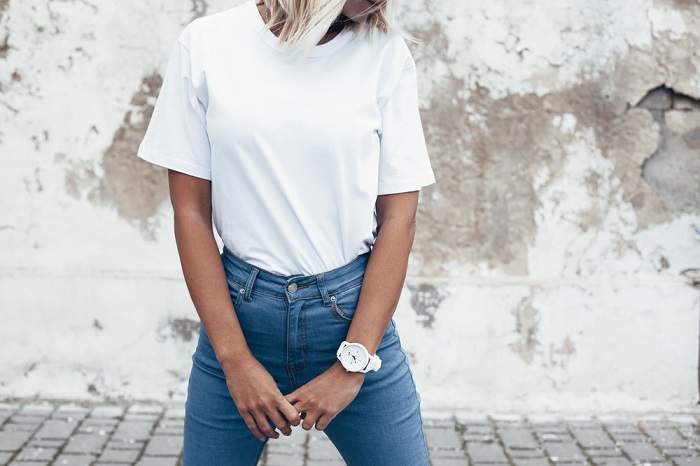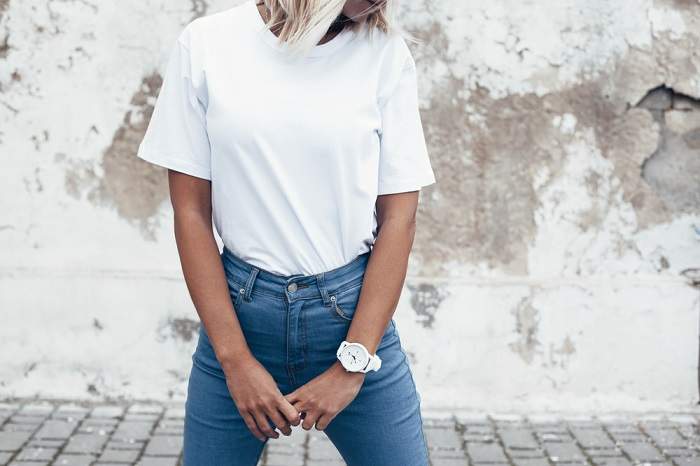 When you hear the birds chirping and smell freshly cut grass, take Tan France's advice and perform a French tuck with a solid colored tee and high waisted jeans. Combine that with a straw hat and sandals and you'll look like a local beach-goer during any summer vacation you take.
A Blazer
Structured outwear like a blazer is one thing you can always rely on. When looking for a blazer, you want one that is multifaceted and can be worn with numerous types of tops. In the winter, throw your blazer over a plain hoodie for the ultimate cosmopolitan look.
In the summer, wear a monochrome white outfit with a bright-hued blazer for a pop of color. Or, opt for an easy going jumpsuit, neutral colored blazer, and a designer handbag for a calm, cool, and collected feel.
A Silk Blouse
A silk blouse is a must-have wardrobe item that every woman should own. Investing in a high-quality silk blouse will last for years and is perfect for a holiday work party or during the summer when going to a rooftop happy hour.
Bottoms.
The final piece of the puzzle—bottoms. There are so many different types of bottoms you can wear all year round. These include:
Jeans
You can never go wrong with jeans. Whether you get light washed, dark blue, or black, low-rise, high-waisted, or boyfriend style, jeans will always be your go-to pant. In the winter, jeans will keep you warm and go great with casual crew necks or fancier sweaters. In the summer, a neutral toned bodysuit tucked into ripped jeans, paired with a flashy watch will create a timeless look you can always rely on.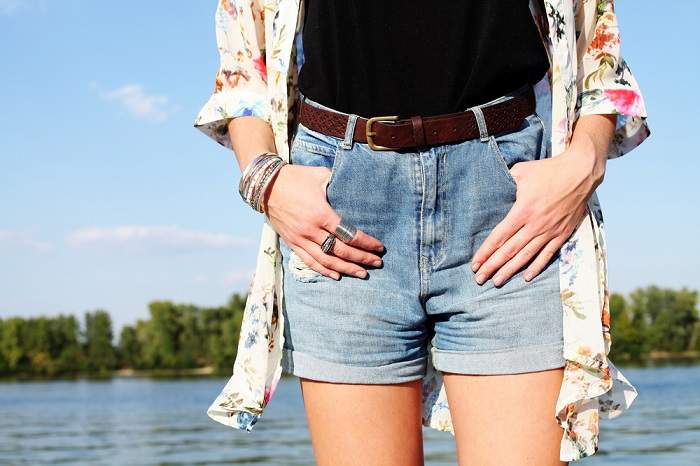 Skirts
Skirts will always make you look and feel like a boss. A crisp pencil skirt with leggings and velvet top will keep you comfortable and stylish as the cold whips through the streets. In the summer, a denim skirt with a crop top strikes the perfect balance between trendiness and timelessness.
Overalls
Overalls are more versatile than you may think. With a turtleneck and faux fur coat, these will make looking warm seem effortless and cute. Or, a sheer blouse, patterned headband, and denim overalls will give you a brand new look that's perfect for apple picking or nights at the county fair.
Bringing It All Together!
There are certain things you should have in your closet at all times. Keeping these staple pieces on a hanger will give you hundreds of ways to mix and match your clothes to make numerous outfits all year long.