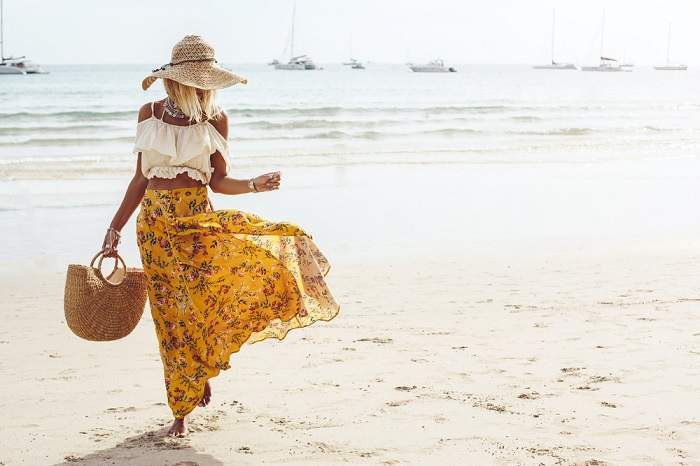 We're here with some tips for a great summer look!
Summer is brewing. The days are getting longer, the rosé is on ice, and the beach is calling your name. Your endless summer will likely be packed to the brim with BBQs, pool parties, beach days, vacations, and weddings. All that time being active and having fun under the sun is sure to give you the early stages of that classic summer aesthetic. While it's a great start, it's only the beginning.
Here's how to perfect it.
Less Is More
There's a particular kind of beauty that comes with summer. When your skin is tan and your hair perfectly tussled by ocean water, you feel lovely. We've all experienced this. You've got a natural glow, and there's no need for makeup. Life is carefree. The Vitamin D jolts you with happiness.
If you're spending your summer on a surfboard, then enjoy the process of removing your makeup. Who wants to emerge from the water and have their Bond girl moment ruined by embarrassing panda eyes and dripping mascara? Adopt the low-maintenance summer lifestyle look into every facet of your world, including your morning routine. Sleep in more. Drink lots of water. Exercise hard. Relax when you can. And enjoy being your natural, sun-kissed self.
If you must wear makeup then add a facial primer underneath. This creates a smooth, clear palette from which to apply your makeup, allowing you to use far less and have it last longer throughout the day.
Embrace Your Beach Hair
Beach hair is quintessentially gorgeous. There is something wild and untamed about a mane of salty hair falling in loose waves down your back, or the ruffled surfer aesthetic of a man's unkempt locks. You look like a New Port Beach postcard out of 1970s California or the natural beauties in the South of France. It's as if the ocean itself flows in the tangles of your hair. Ten minutes on the beach and suddenly you feel like Bridgette Bardot.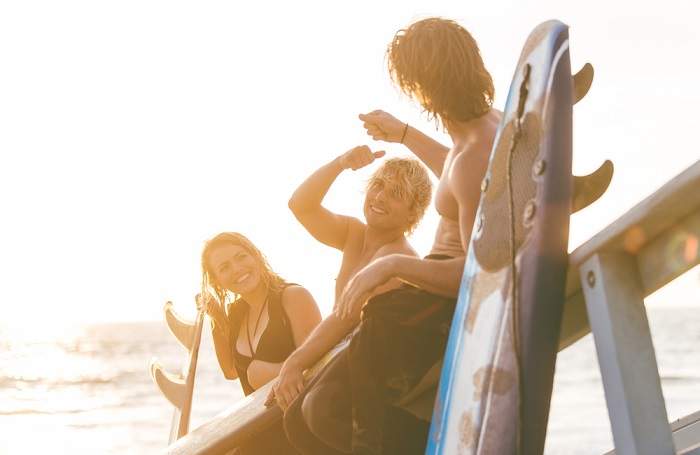 If this isn't the summer for a shoreside vacation, then don't worry. Invest in a sea salt styling spray and bring the ocean home to you. Shower, towel dry, spritz and go. You'll look like you've arrived from the office straight from the shores of The Maldives. In the spirit of low maintenance, this is summer ease at its finest. And it's a style, too. Maybe even a lifestyle.
Give Your Tan an Extra Hand
In the spirit of light cheating for a tropical vacation, sometimes your tan can do with a little artificial help.
You know the horror stories: women who overdo the spray tan and end up looking like a human Cheeto. The awkward blend of colors that stain the fingers. The gut-wrenching moment as you realize the self-tan has gone disastrously wrong, leaving you frantically trying to exfoliate or cover up with makeup. But a self-tan doesn't need to lead to embarrassing mistakes that keep you isolated indoors. Rather, commit to tanning in small doses, so as to build up a natural color. For a smooth and even application, use an exfoliating mitt. It helps smoothen the skin and color at once.
Say 'Yes' to the (Sun) Dress, Or Grab Your Shorts and Sandals
With your glowing tan, nonexistent makeup and beach hair, the only thing left is finding a fantastic outfit to show it all off with. What we're talking about is the sundress. They're a universal statement of femininity and beauty. Not just beauty in all its glory, too, a natural beauty that is wholesome and delicate. Whether you want to channel the timeless classic like Audrey Hepburn or a fierce and modern girl-boss like Bella Hadid, a sundress is a great equalizer, beloved by women far and wide and fit for all occasions.
If you're a guy, then it's time to shed some layers. Grab that loose shirt that hangs a bit below your waistline. Put the jeans in hibernation and wear those shorts that haven't seen sunlight for a year now. And let your skin soak up the sunshine as you rid of socks and shoes, instead opting for sandals.
Time to Jet
With your summer look glowing, all you need is the right environment to thrive in. No matter what kind of vacation you're going on, from beach bum, backpacker, to chic city explorer, be sure to dress with confidence and take a ton of photographs. You're not just dressing for summer, you are it.