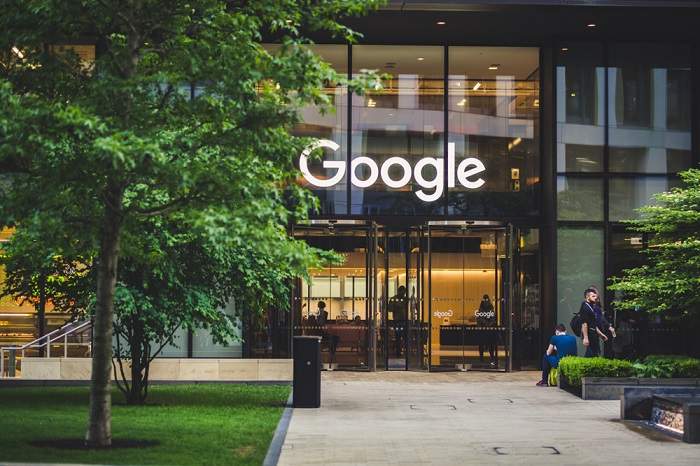 Let's find out which companies have the most luxurious buildings!
When it comes to creating a work environment that promotes productivity, learning, and growth, there are a number of different ways to interpret what that looks like. Some company offices are designed to feel homey and cozy while others are stylishly rigid. Certain office spaces are designed to reduce distractions while others promote healthy breaks. Some aim to strike the balance between keeping employees happy and inspired, while others encourage workers to dig deeper into their creative genius. The best designs can do it all!
For some of the top-earning companies, creating a workplace conducive to productivity, learning, comfort, and happiness is made possible with the billions of dollars earned on an annual basis. There are millions of ways to make an office design cater to the hard workers who inhabit it. Whether that means trading traditional desks for standing desks or purchasing extra land to build a recreational space, modern workplaces are quickly evolving into places embodied by excitement and employee satisfaction.
Sure, not all workspaces are created equal, but believe us, after you check out these luxurious company buildings, you'll be wishing they were. And for you CEOs out there, let these outstanding offices inspire your commercial real estate search.
1. Google
Location: Mountainview, California
Within the heart of Silicon Valley live Google's very own sun-drenched headquarters. Best known as Googleplex, the sprawling campus has been lauded as one of the world's finest company office buildings.
Decorated with a number of modest Google signs and Android robot figures, Googleplex houses seven fitness centers, multiple mini-kitchens, a bowling alley, and countless opportunities worth taking advantage of.
2. YouTube
Location: San Bruno, California
Characterized by big open floor plans and more employee perks than you could count on your hands, working at YouTube is a surreal experience. The California-based company offers on-campus recreational activities spanning Segway-riding, video-gaming, swimming, and indoor putting. In hopes of achieving the highest level of employee satisfaction, YouTube's San Bruno headquarters are where video-dreams come true.
3. Etsy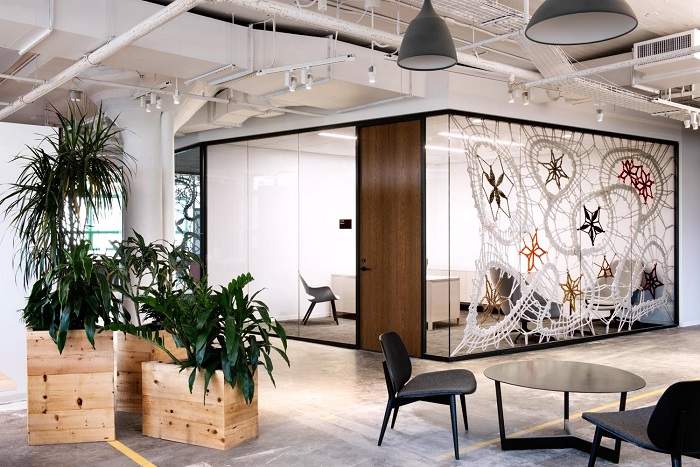 Location: Brooklyn, New York,
Housed in 200,000 square feet of land smack-dab in the middle of Brooklyn, Etsy's headquarters are as quaint and romantic as you'd imagine. Built with toxin-free paints, salvaged wood, as well as furnishings and artwork made by Etsy sellers and local artists, their building is a beautiful blend between the natural world and the business world.
4. Bumble
Location: Austin, Texas
The world of social networking and dating applications has quickly evolved into lucrative modern solutions for new and missed connections— so it should come as no surprise that Bumble's main office isn't shy about taking bold style cues. The office is decorated with a myriad of honeycomb shapes and bee features, harking back to the company's bumblebee theme.
Thousands of hexagons can be seen on tiles, shelves, and light fixtures, so there's no mistaking which company this beaming building belongs to. Glittered with walls featuring catchy slogans like "Make the First Move" or "Be the CEO Your Parents Always Wanted You to Marry", Bumble's Texan headquarters easily earn a space on our list.
5. Urban Outfitters
Location: Pittsburgh, Pennsylvania
Built from the shell of a former navy shipyard, the Urban Outfitters company building is a living, breathing, work of art. The once industrious building complex now features all of the aesthetic joy of Urban Outfitters stores across the country. Overflowing with bold details, minimalist, modern architecture, and plants as far as the eye can see, the UO campus is as fashion-forward as the employees inhabiting it.
6. Instagram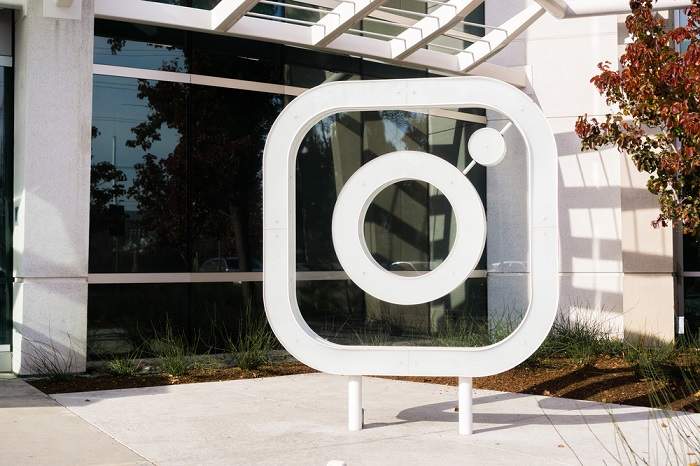 Location: New York City, New York
Located in the old Wanamaker's department store in New York City, Instagram's Empire State headquarters is hip, stylish, and unmistakably modern. With sprawling windows that scale from the ground to the ceiling, the cityside office breathes luxury. Should any employee have a hankering for a smoothie, they can satiate their desire at the integrated juice and gelato bar, inspired by 1930s Cuban-Miami aesthetic. Boasting over 18 smoothie and juice options, with IG filter-inspired names such as Gingham and X-Pro and more than 20 gelato flavors, working for Instagram is an absolute treat.
Modernity has proved to be in favor of the working man and woman. Future CEO's, how will you live up to the new company building standard?