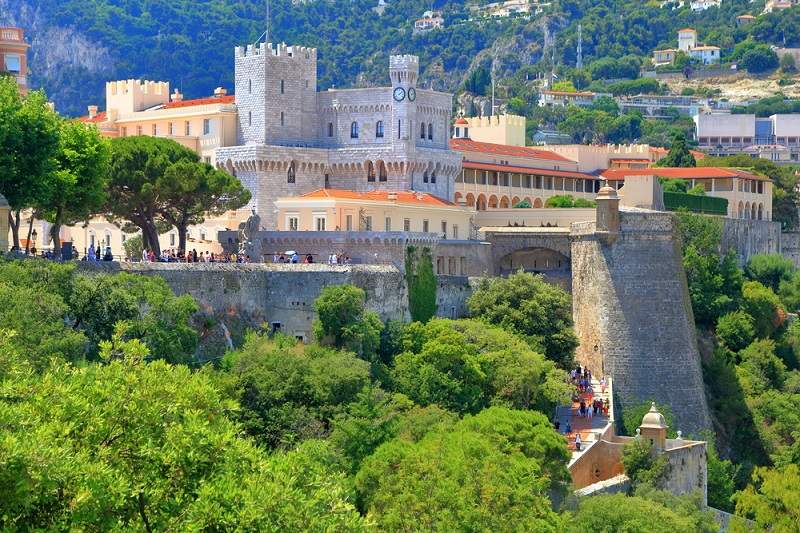 Inside the two royal weddings: one of Louis Ducruet and one of Charlotte Casiraghi.
It has been quite a summer for regal romance with one Monaco royal wedding after another. The first to exchange her vows was Charlotte Casiraghi, the granddaughter of Princess Grace and Prince Rainier III of Monaco, and the daughter of Princess Caroline of Hanover and Stefano Casiraghi. Her civil ceremony took place in June with her religious ceremony in July.
Charlotte chose three different looks for her wedding celebrations and ceremonies. The first was a Saint Laurent short dove grey, brocade lace dress accented with bows for the civil ceremony at the Prince's Palace. Her grandmother wore a soft pink lace dress for her civil ceremony at the Palace, so perhaps it was a way of paying tribute to her.
The second dress was a structured strapless satin Chanel couture dress with a cinched waist for the reception after the civil ceremony.
For the religious ceremony in Provence, the bride wore a delicately embroidered white semi-sheer dress with waterfall ruffle accents by Giambattista Valli for the religious ceremony. The ensemble itself was like a homage to her mother Princess Caroline's first wedding dress in the 1970s that was more bohemian instead of her grandmother's traditional silk and lace gown.
Wedding of Louis Ducruet.
The most recent Monaco Royal Wedding was that of Marie Chevallier and Louis Ducruet, the grandson of Princess Grace Kelly and Prince Rainier III of Monaco, and the son of Princess Stéphanie of Monaco and Daniel Ducruet.
Marie chose three different looks for her two-day wedding celebrations and ceremonies. For the civil ceremony at the Prince's Palace, she wore a white jumpsuit with embroidered lace detail at the waist by designer Rosa Clará, a modern look for a modern bride.
For the Catholic Church ceremony, she wore a more traditional boat-neckline wedding dress made of Zagar silk and embroidered Chantilly Lace designed by her sister-in-law Pauline Ducruet. With the delicately hand-sewn lace and layers of silk, the dress was slightly reminiscent of Princess Grace's and it took seamstresses hundreds of hours to craft.
The third look Marie wore was for her reception, a white lace mini-dress with a white beaded appliqué and a soft white tulle overskirt attached at the waist for a high low dress ensemble. The dress was a mix of elements from her traditional lace wedding dress and the modernity of her sleek civil ceremony jumpsuit.
Nods to the Grandparents.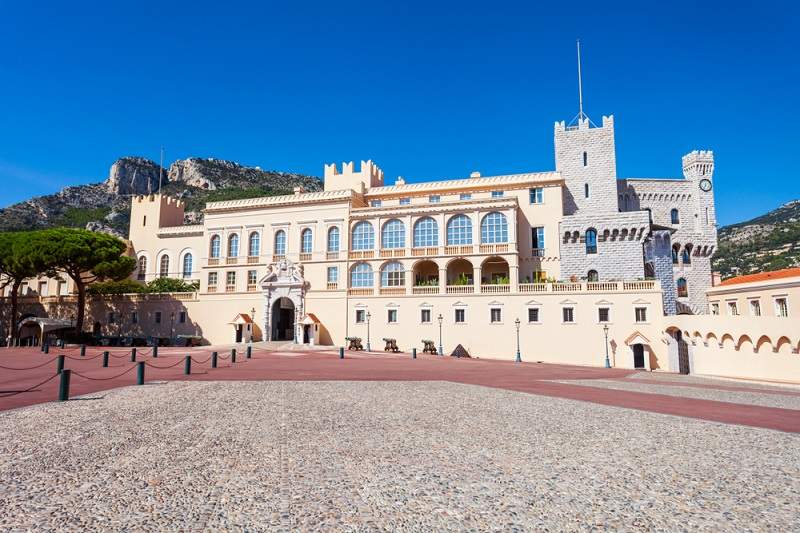 Louis Ducruet and Marie Chevallier were driven away from their ceremony in the same car Prince Rainier III had shipped from America to pick up the future Princess Grace when she arrived in Monaco for their wedding. Charlotte Casiraghi's wore the exquisite Cartier necklace her grandfather gifted to her grandmother on their wedding day, during her own wedding reception. Louis Ducruet's Catholic wedding ceremony was held in St. Nicholas Cathedral, where his grandparents Princess Grace and Prince Rainier III exchanged their vows, and also where they were laid to rest. Both Charlotte Casiraghi and Louis Ducruet had their civil ceremonies at the palace in Monaco-Ville just like their grandparents.
The picturesque historical setting of Monaco-Ville is a romantic backdrop and a highly sought after location for home-hunters although apartments there are rarely up for sale. Luckily, there is a property for sale in Monaco-Ville right now but it won't be on the market long.