CANNES, FRANCE – JULY 08: Susan Beischel attends the Cannes Pajama Party sponsored by SKIN on July 8, 2021, in Cannes, France. (Photo by Lionel Hahn/Getty Images for Jane Owen Public Relations)
The iconic Cannes Film Festival was back in full swing this year. Cannes hosted its annual Cannes Pajama Party (CPJ), and it was a fantastic and fun event, much different from the rest of the Cannes Film Festival events with their strict black tie dress codes. With big smiles all around, CPJ was an absolute success as one of the first parties of the renowned film festival.
Partygoers attending wore long pajamas and were encouraged to stay relaxed, have fun, and not feel the need to impress anyone. Although there is no need to spend a fortune on pajamas, some VIP guests came in luxury silk or designer-made pajamas, while others showed their fun side and came in themed pajamas or even matching flannel pajamas!
With SKIN lifestyle brand (including luxury pajama and essentials) as the primary sponsor of the Cannes Pajama Party, the excitement and energy were at an all-time high after a year of isolation.
The party also featured entertainment, food, and a full open bar, sponsored by Casamigos, Grey Goose, and June Gin. With DJ Samantha Michelle jumping on the decks to get the party going, CPJ was a night to remember!
The stunning founder of Skin, Susan Beischel, sported a white, Pima cotton collared pajama shorts set including matching panty and bralette from her brand, reflecting the silky night air and was glowing and engaging guests around the event.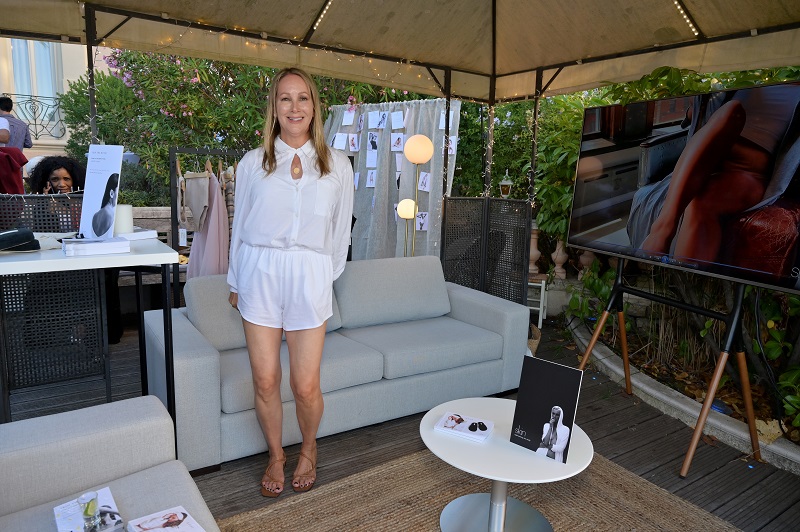 Hosted by Dave Deborde and Maxim Jago, at the Aloha Villa, a beautiful villa with stunning views of Cannes, the guest list included names like Influencer Hofit Golan, Actress Noa Fisher from Uncut Gems, Emmy winner Kira Reed Lorsch and many more. Attendees invited came from a special, limited guest list full of high-profile names and film students, and new filmmakers.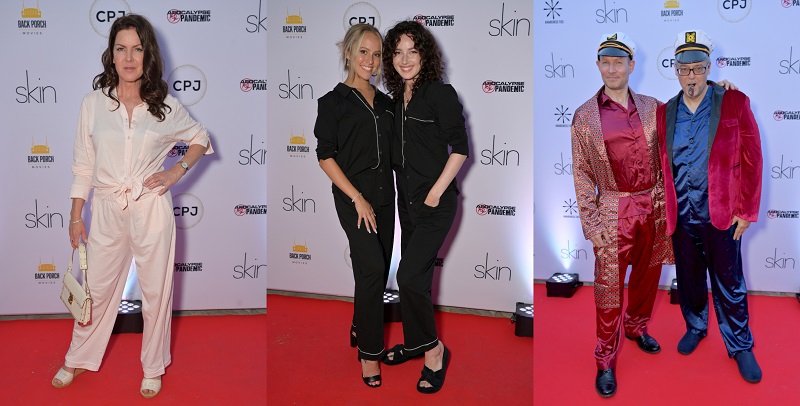 CPJ created opportunities for those just starting to meet others who can help them on their film journey and achieve their goals. Fostering the growth of individuals in the industry, CPJ allowed creators and charities to gain support.
As they do every year, the fourth annual Cannes Pajama Party partnered with Awareness Ties, which raises awareness internationally for multiple causes.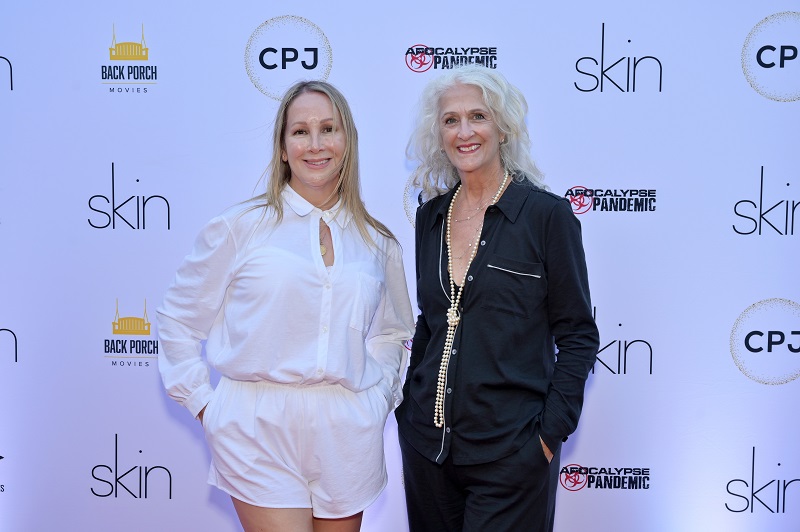 The CPJ event was hands down one of the best events at the Cannes Film Festival this year. Bringing together creativity and innovation in a fun and exciting way brought together a special connection.
Festival-goers from around the world came to attend to do business, make new connections, and watch some incredibly curated films. With many talented and high-priority people in one place, CPJ will surely be an event to remember and an event to look forward to in the future.