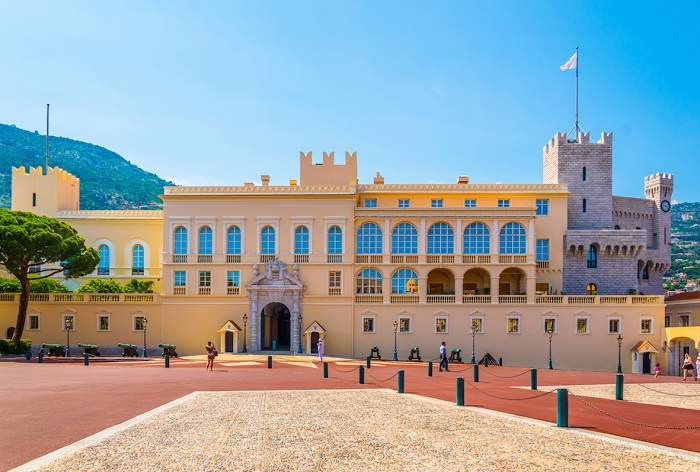 Monaco: Traditions
, Language And Culture Valued By All.
In addition to being the forward-thinking and dynamic place to live and work that is Monaco, traditions are greatly valued and respected throughout the Principality. Let's take a look at some of them here:
Monégasque Language
While French is the official language, Monaco's traditional language, Monégasque, is a dialect of Ligurian, which nearly died out in the 1970s. It is today an integral part of the school curriculum and can be seen on street signs in Monaco-Ville. It is still spoken by a minority of residents, and during his 2005 accession ceremonies, Prince Albert made a speech in Monégasque.
Monaco Traditions
Monaco traditions are deeply rooted in the 700-year history of the Grimaldi Dynasty. A National Committee of Monaco Traditions was created in 1924 by representatives of the oldest Monaco families to ensure that these traditions were kept alive.
Sainte Devote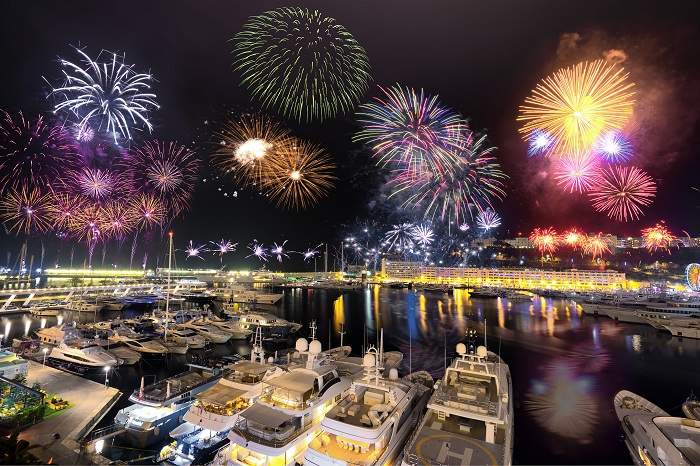 The patron saint of Monaco is Saint Dévote, who was martyred in 4th century Corsica. Her body was placed in a boat and was sailing off for a Christian burial when a storm blew up. A dove flew out of her mouth and guided the boat to Monaco, where she was buried. Her feast day, an important Monaco tradition is celebrated on January 27th with a cathedral mass, followed by a torchlight procession to Port Hercule, where a boat is ceremonially burned on a pyre and there is a firework display.
Saint John's Day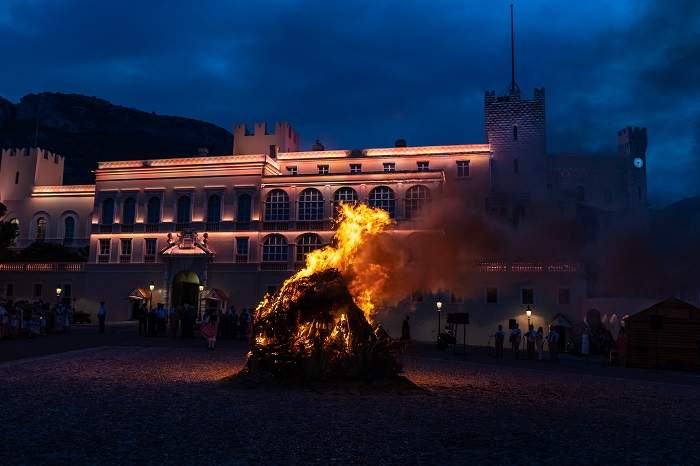 Saint John's Day is celebrated on June 23rd and 24th with religious services and traditional music and dance over a batafoegu, or bonfire, in the Place du Palais and Monte Carlo's Place des Moulins.
Martyr of Saint Roman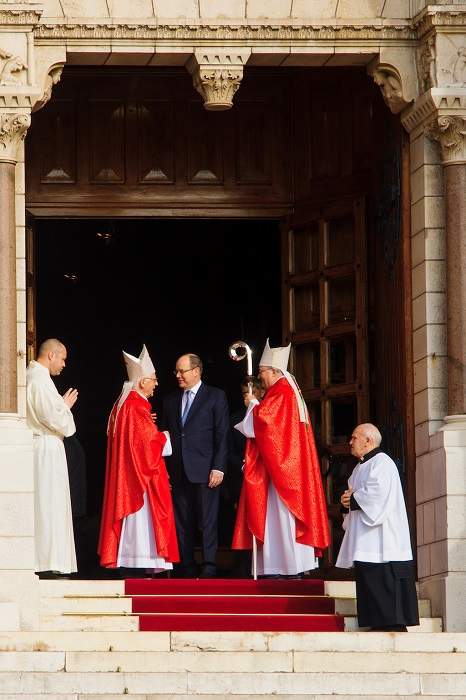 The martyr Saint Roman's feast day is celebrated on August 9th with a mass and a morning concert, ending with a feast which includes the Monaco national dish Barbajuans, a type of deep-fried ravioli stuffed with chard, ricotta, leeks, garlic, and herbs.
Fête du Prince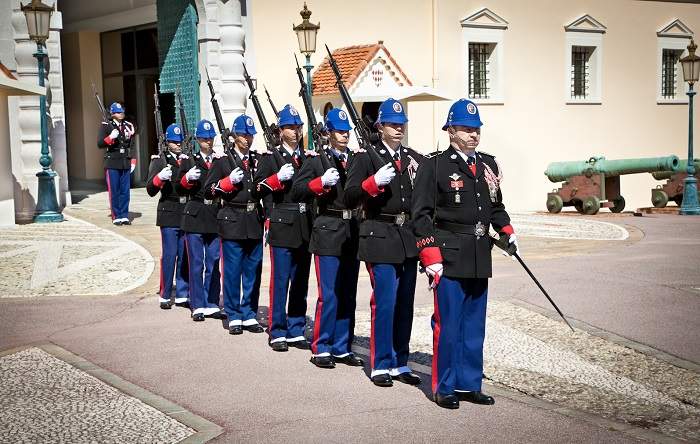 A favorite appetizer, it's also eaten enthusiastically on Monaco's National Day, the Fête du Prince. Following Monaco traditions, this was usually celebrated on the patron saint's day of the reigning Prince, but in honor of his late father, Prince Albert chose to stay with November 19th, St. Rainier of Arezzo's day.
The night before, there is a firework display in Port Hercule, and on the 19th November, Monaco is decked in the red and white colors of the national flag and its people dress in red and white too. The Princely Family attend a cathedral mass, then watch a parade of Monaco's police, fire department and guards. Festivities conclude with an opera gala.
U Pan de Natale
In the days preceding the 24th December,  Monaco bakeries offer U Pan de Natale, a loaf of traditional round bread with garnished with nuts and an olive branch. It is blessed by either the oldest or the youngest family member and shared amongst family members at Christmas.
Traditional Monaco Food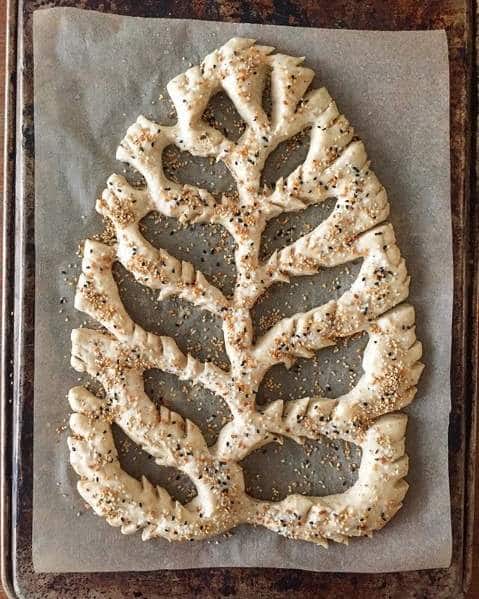 Head for La Condamine Market to find most traditional Monaco foods, such as Barbajuans and the street food Socca. Originally from Nice, it's a thin pancake made of chickpea flour, cooked on a round griddle with olive oil and pepper, and served warm.
The Monegasque fougasse is a sweet-tasting brioche that is popular at Christmas, sprinkled with almonds, raisins and orange blossom water.
For anyone wishing to take up Monaco residency, it's reassuring to know that this dynamic part of the world still retains a deep respect for its language, culture and for Monaco traditions.