Let's talk about the most expensive chocolates in the world and the best luxury chocolate brands.
The most expensive chocolates in the world come in various shapes and sizes, in different colors, and with different flavors. Often purchased as lavish gifts, these treats have exquisite packaging and pricey ingredients that allow them to stand out from conventional commercial products. Today we're going to have a look at the 15 most expensive chocolates in the world and the most expensive chocolate brands. If you have a sweet tooth and some deep pockets, you'll definitely want to keep on reading.
Chocolate is undoubtedly one of the world's most appreciated sweet treats, and it's also one of the oldest candy, as it has been prepared in liquid form as far back as 1750 BC. In our modern times, countless companies produce their own chocolate, some having higher standards than others. With high standards, however, comes a high price, and if you really want to savor the most delicious chocolate in the world, you have to pay a considerable premium for it.
Let's start off with something a bit more affordable, though.
15. Richart's Intense Valentine Gourmet Chocolates.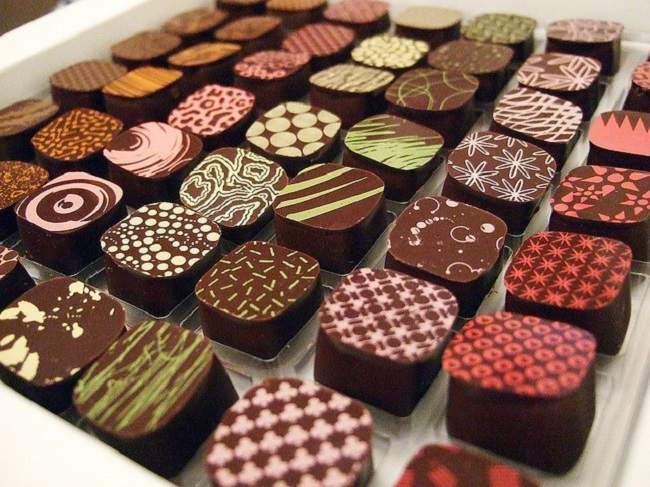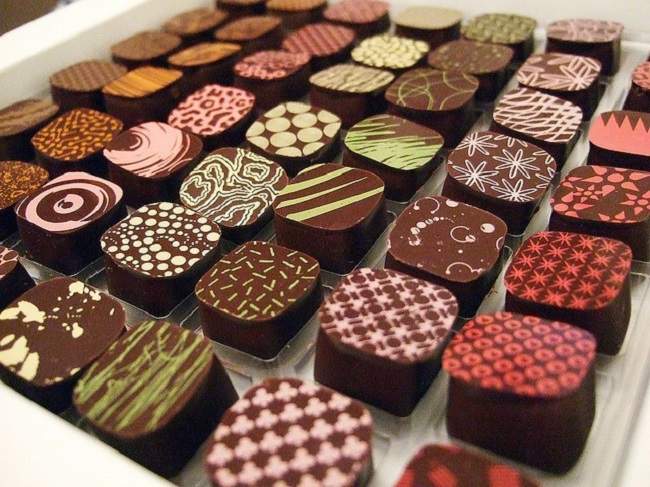 The history of Richart ties in with the history of chocolate itself. Known as "the most refined chocolate company", this brand creates exquisite delights that impress both visually and taste-wise. The brand has several collections on offer, each bearing relatively steep prices, but we decided to include the Intense Valentine Gourmet selection, as this is the one that caught our eye the most.
Although it's not available for sale on Richart's official website at the time of writing, the Intense Valentine Gourmet collection has a price tag of $69, and it encompasses 1 Pure Love bouchée as well as 40 Petits Richart. The centerpiece chocolate takes on the shape of a heart, and it is flanked on all sides by 40 small yet delicious Petit Richart chocolates plucked from seven aromatic families.
The box can be customized according to the client's preference with various messages and gift cards.
14. Jacques Torres Chocolate.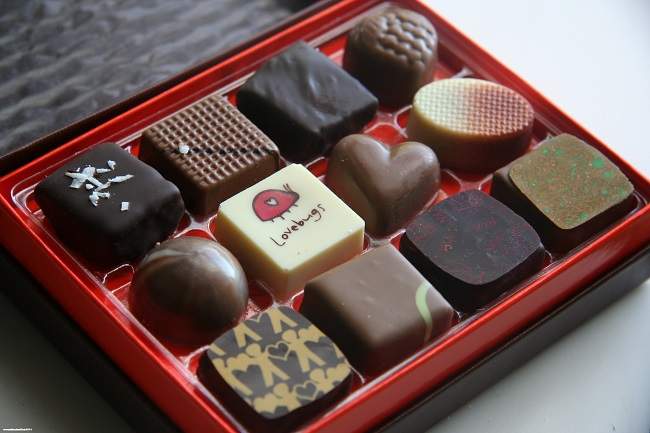 Jacques Torres was born in Algeria in 1959, and he is now one of the world's most appreciated and famed chocolate experts. He's also a member of the International Culinary Center community, and he is the host of the new "Nailed It" show that is set to air on Netflix.
Introductions aside, Jacques Torres' gourmet chocolates are some of the most expensive in the world, and also some of the most delicious. Some of his most popular products include a birthday bundle for $99, as well as an S'More Chocolate bundle priced at $65. The official Jaques Torres website includes various collections for different holidays, including Christmas, Hanukkah, and Thanksgiving. Each box has its own unique theme packaging, and each chocolate is created with the utmost attention to detail using expensive ingredients.
13. La Maison du Chocolat.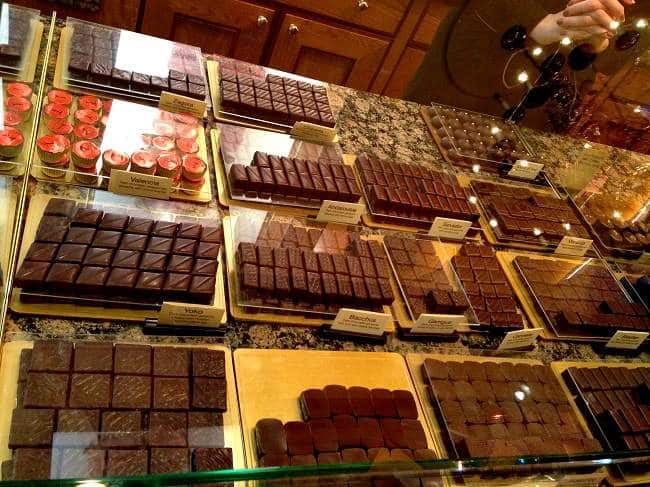 French chocolate boutique chain La Maison du Chocolat was founded in 1977 by pastry chef Robert Linxe. However, the brand has expanded over the years and now owns stores in all corners of the world. A quick look at the company's website reveals a generous assortment of chocolates and bundles, each boasting relatively expensive price tags. For instance, the Advent Calendar with 24 chocolate treats would set you back around $52, while a Christmas Dream Coffret with 63 pieces costs $77.
Generally-speaking La Maison du Chocolat charges somewhere around $65 per pound, but given the chocolate's high-quality and beautiful packaging, its products are worth every penny. La Maison du Chocolat also sells truffles and pralines, to say nothing of its delicious Macarons pastries, which are renowned all over the world.
12. Vosges Haut Chocolat.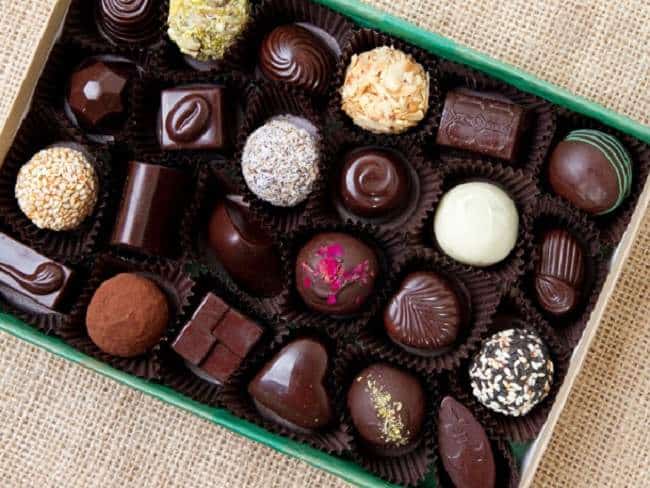 Vosges Haut-Chocolat is a well-established luxury chocolate brand that was founded in 1998 in Chicago. Currently owned by Katrina Markoff, the brand impresses with a unique approach to chocolate making, as its products are sometimes infused with unexpected flavors such as bacon or spices. Many of these odd flavor combinations are inspired by Markoff's own travels across the globe.
Fine examples include the Red Fire Chocolat based on dark chocolate, cinnamon and Mexican chili, as well as the Black Pearl chocolate, which boasts black sesame seeds, ginger, and dark chocolate. Then there's Mo's Milk Chocolate Bacon Bar that offers an unexpected yet oddly delicious bacon flavor. Priced at $69 per pound or more, Vosges Haut-Chocolat is one of the most expensive chocolate brands in the world, and one of the most interesting as well.
11. Teuscher Chocolate.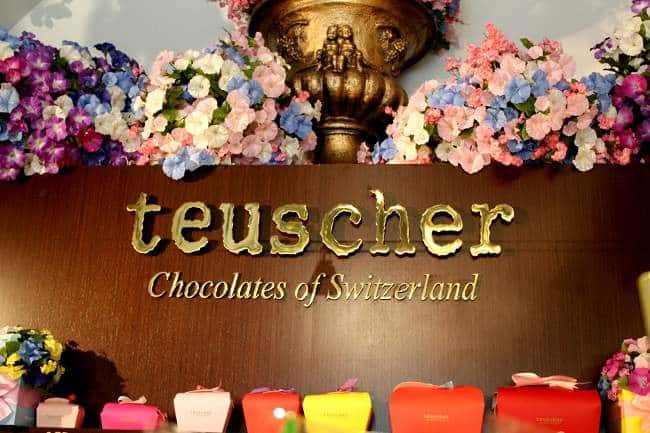 Teuscher is another highly respected chocolatier, this time around based in Zurich, Switzerland. Of course, we already know that the Swiss are incredibly skilled at creating fine watches and delicious cheese, but when it comes to chocolate, they are on a completely different level. Teuscher embodies the Swiss' quest for perfection, and its products are surely something to write home about both taste-wise and presentation-wise.
Teuscher's main headquarters are located within Zurich's old town center, in Storchengasse 9. The brand's main shop operates within a classic building that dates back to 1647, but the company wasn't founded until 1932 by Dolf Teuscher himself. As for the chocolates, they are indeed some of the most expensive in the world, with prices going as high as $75 per pound. Teuscher Chocolates has stores all over the globe, including in North America, Europe, Asia, and even the Middle East.
10. Chuao Chocolatier.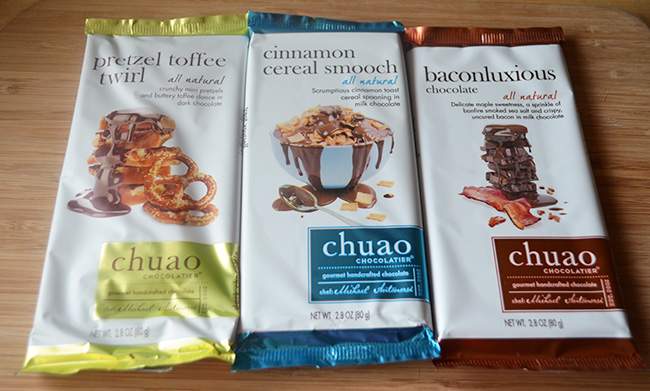 Officially the first Venezuelan Chocolatier based in the United States, Chuao was co-founded in 2002 by Master Chef Michael Antonorsi and his brother Richard. Initially, the company started small with a single shop in Encinitas, CA, but it expanded gradually over the years and transformed into a highly appreciated chocolatier, with products present at retailers such as CVS, Target, Whole Foods Market, Cost Plus World Market, Bed Bath and Beyond.
Chuao chocolates are not cheap by any measure, as they can sell for up to $80 per pound. However, given the product's high-quality and original flavors, it manages to sell surprisingly well.
9. Amedei Porcelana.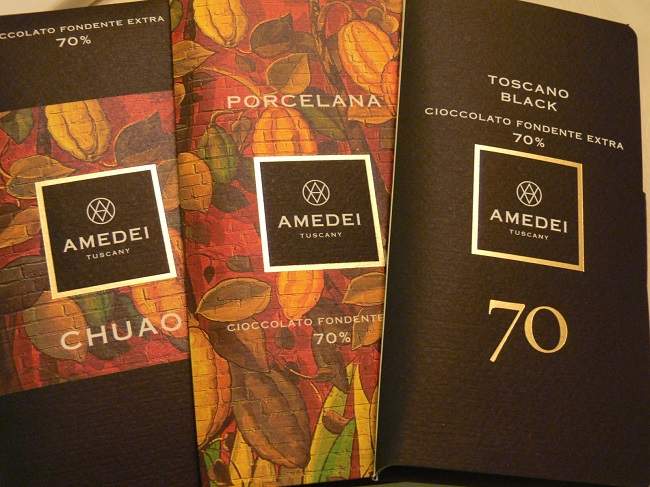 Created by the Tuscany-based chocolatier Amedei, Amedei Porcelana is delicious dark chocolate that's often quoted as one of the most expensive chocolates in the world. The product has won numerous awards over the years, including those passed out by the Academy of Chocolate: Best bean to bar, Best Dark Chocolate Bar and the Golden Bean award.
Amedei Porcelana is made out of white cocoa beans that indeed feature a porcelain-like color. This particular bean is quite rare and quite important, as Amedei uses it to create about 20,000 bars each year. Another interesting fact about Amedei Porcelana is that this chocolate is one of the ingredients of the Golden Opulence Sundae – the world's most expensive ice-cream. This delicious treat is served at New York's Serendipity 3 restaurant, and we've covered it extensively in the past.
8. Debauve & Gallais.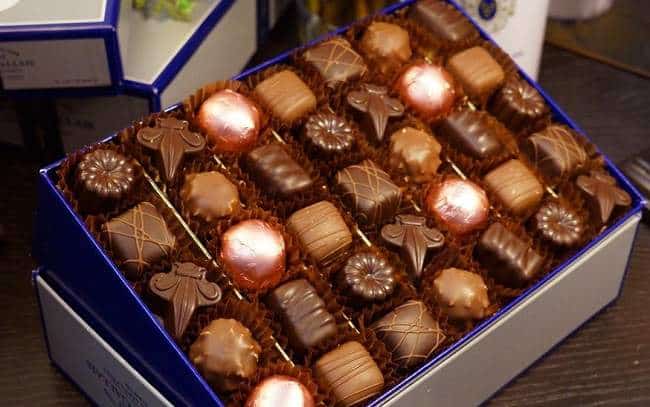 Sulpice Debauve founded Debauve & Gallais back in 1800, but the company didn't adopt its current name until Antoine Gallais joined the brand in 1823. Sulpice was the former chemist to the French king Louis XVI, and he discovered a unique combination of cocoa, cane sugar, and medicine at the request of Marie Antoinette. The resulting coin-shaped chocolates were quite appreciated by Marie, and so she named them Pistoles.
Nowadays, Debauve & Gallais is one of the most respected chocolatiers in France. The company retails a generous assortment of delightful chocolates, including the Le Royale 70 box that you can see above. This chocolate box costs no less than $300, but usually, Debauve & Gallais sells chocolate at $94 per pound.
7. Pierre Marcolini Chocolate.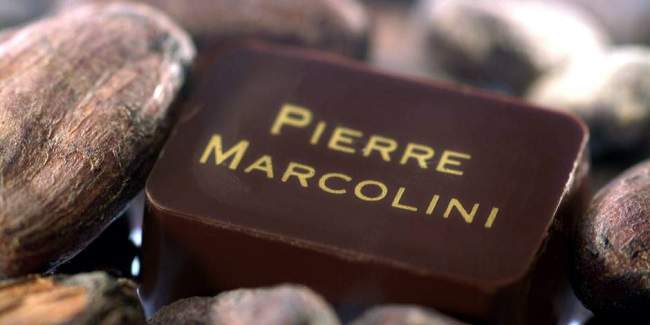 It's hard to find a piece of Pierre Marcolini chocolate that isn't perfect in every way. That's probably why the brand is able to charge $102 per pound these days. Pierre Marcolini is a luxury chocolate brand with more than two decades of experience. He was born in 1964 in Charleroi, and he travels the world constantly in order to discover new and unique ways of creating chocolate.
He opened his first shop in 1995 after he won the World Champion Pastry Chef title in Lyon. Marcolini was inspired heavily by the chocolaterie of Maurice Bernachon, and he welcomed collaborations with fashion labels such as Kitsuné and even stylists such as Olympia Le-Tan. Truly, Pierre Marcolini creates some of the best Belgian chocolates in the business.
6. Godiva Chocolates.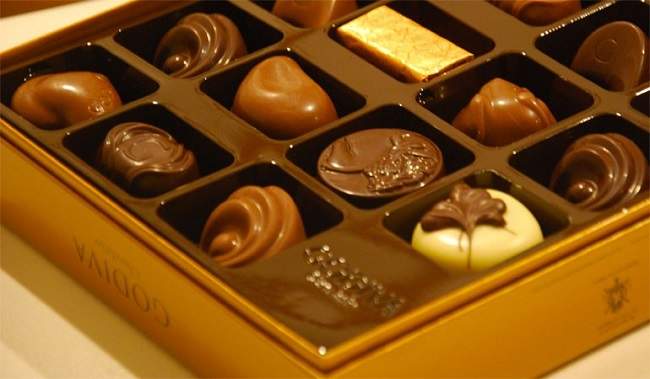 You can't think about luxury chocolates without Godiva popping into mind. Godiva is a Belgian chocolate house that was founded in 1926 and purchased by the Turkish Yıldız Holding in 2007. Delicious and expensive, Godiva chocolates usually cost $120 per pound, and they are known for their incredible flavors and resilience. Actually, these chocolates can retain their peak quality for up to 3 weeks at room temperature, which is quite impressive.
While it still manufactures and retails gourmet chocolates and truffles, the company has stopped creating liqueur pralines, which caused quite a bit of controversy. Indeed some critics even said that Godiva is no longer considered a Belgian chocolatier. We wouldn't go that far, but it really is a shame that we can't get a hold of those pralines anymore.
5. House of Grauer's Aficionado's Collection Chocolates.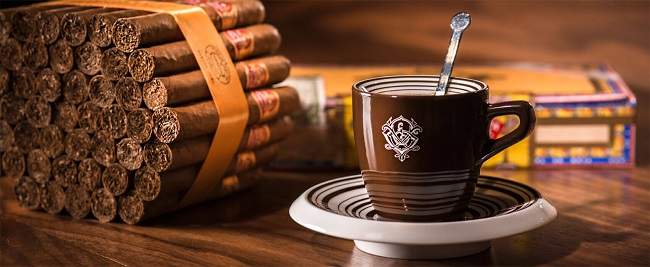 House of Grauer is definitely not a chocolate company, but it did retail some of the most expensive chocolates in the world to go with its world-famous cigars. The Geneva-based cigar lounge had the Aficionado's Collection Chocolates on offer at some point, which retailed for $275 per box. The chocolates in question were 100% hand-made in Switzerland using fine and rare cocoa beans.
Apparently, the chocolates were meant to be enjoyed alongside the cigars. They would bring out the best in each other, and they would enhance the smoking experience by adding new flavors and unexpected aromas. Moreover, the chocolates took on the appearance of a cigar for an even more decadent experience. Not bad at all!
4. DeLafée of Switzerland.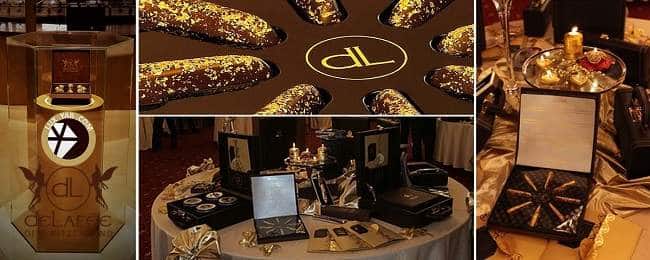 DeLafee of Switzerland is often quoted for its sublime edible gold products, and some of these products are chocolate-based. DeLafee is renowned for its Swiss Chocolate and 24K Gold blends, which sometimes retail for as much as $508 per pound. Considering that we're given the opportunity to literarily eat gold, that's definitely a price we can live with.
Furthermore, DeLafee's Gold Chocolate Box with Swiss Gold Coin retails for $390 at the time of writing. The box contains eight wonderful chocolates wrapped in 24-karat edible gold, as well as a collectible antique gold coin sourced from the Swiss central bank. The coins date back to 1910 to 1920, and they complement the chocolates in great finesse and style.
3. Wispa Gold Wrapped Chocolate.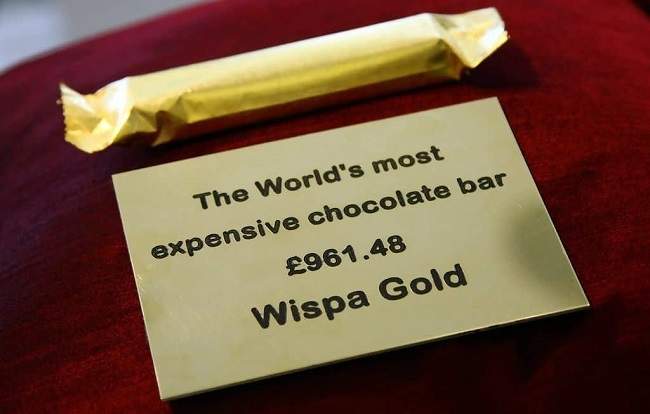 Wispa is not a chocolate brand that's usually associated with luxury and lavishness. The Wispa chocolate bar was launched in 1981 as a trial run, and in 1983, the product was introduced globally. This means that Wispa chocolate bars have been around for almost four decades.
The Cadbury Wispa Gold is often referred to as the world's most expensive chocolate bar. This bar was originally launched in 1995 but was discontinued in 2003, only to launch again temporarily in 2009 and more permanently in 2011. Wispa Gold featured a price tag of 961 pounds or about $1,628. Despite its name, the chocolate bar doesn't include any actual gold in it. The chocolate was created using aerated milk, and it features a caramel layer. You can find a more down-to-earth alternative below.
2. Noka Vintages Collection.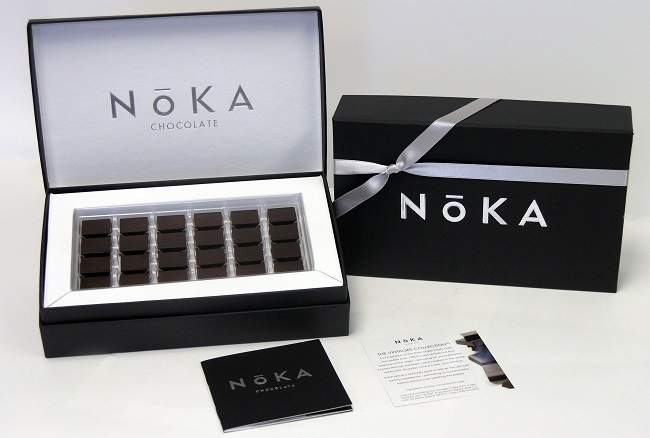 Founded by Canadian accountants Katrina Merrem and Noah Houghton in Texas, Noka Chocolate was an American company that specialized in gourmet chocolate gifts. Indeed, the chocolates in question were quite luxurious and expensive, particularly the NōKA's Vintages Collection. In 2006, Forbes listed this collection among the world's most expensive chocolates at $854 per pound. Even today, charging that much for a pound of chocolate is out of this world.
Unfortunately, for reasons unknown, Noka went out of business in 2011. This means that you won't be able to get your hands on its impressive Venezuela, Trinidad, and Ecuador-sourced chocolates no matter how hard you look. Still, we had to include Noka Chocolates on our list, as the company did manage to achieve something remarkable in its relatively short lifespan.
1. La Madeline au Truffe by Knipschild.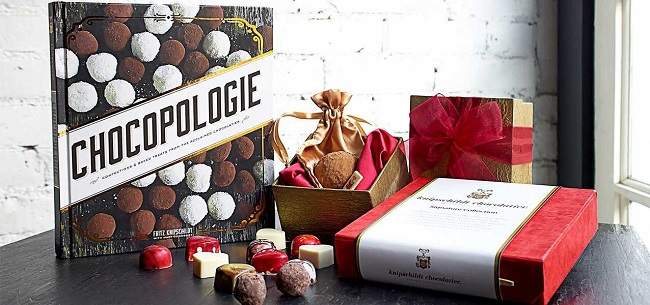 And we have finally reached the end of our list of the most expensive chocolates in the world. We're going to end on a high note courtesy of the House of Knipschild. This brand has created the world's most expensive chocolate, namely La Madeline au Truffe, which sells for $2,600 per pound. Forbes Magazine officially acknowledged this outstanding feat, but let's find out exactly what's so special about this extravagant chocolate.
According to Knipschild's website, La Madeline au Truffe currently sells for $250 apiece. The treat includes a base of 70% Valrhona dark chocolate, heavy cream, sugar, truffle oil and vanilla – a mixture that engulfs a rare French Perigord truffle. The result is enveloped in Valrhona dark chocolate and rolled in fine cocoa powder before being placed on a bed of sugar pearls within a gold box tied with a ribbon.