Here's How Millionaires Outfit their Home Offices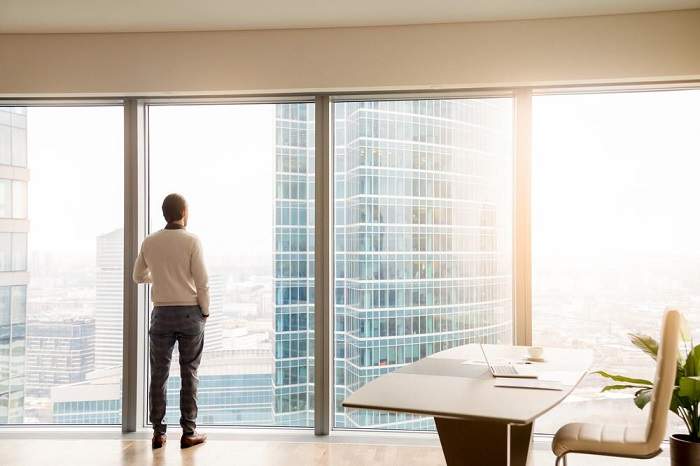 The home offices of millionaires are quite the sight to behold!
Have you ever wondered how millionaires decorate their home offices? Of course, you do. We all know what a standard home-office looks like: there's a computer desk, maybe a couple of bookshelves, some drawers for office supplies, and some fun knick-knacks to give the place some character. But what would it look like if you injected it with millions of dollars?
Here's how millionaires outfit their home offices. And, believe it or not, it's easier than you think to make your home look like it's straight out of a mansion or penthouse.
Wood is the Texture of Choice.
In most millionaire home offices, wood is unequivocally the texture of choice. The walls don't need to be made of wood and definitely not the floor (unless you place lots of expensive rugs down). But most of the furniture should be crafted from wood, especially the all-important desk. A desk made from beautiful polished wood is the staple of a wealthy home office space.
Other major pieces of furniture should be made of wood, too, like drawers, console tables, coffee tables, and chairs (although they should be magnificently upholstered). And no home office is complete with a polished wood humidor.
But why do the wealthiest home offices incorporate wood? Because wood is a classy texture, and the most expensive furniture pieces are usually made from the finest types of wood. But even if you don't have enough money to afford a large mahogany desk, you can still find plenty of affordable wood furniture online that can really spruce up the look of your home office space.
A Great Workspace.
Millionaires sup up their home office for both work and pleasure. After all, a unique and enjoyable workspace is conducive to focus and productivity.
It starts with the art. Many of the richest businesspeople hang expensive art on the walls of their home office. Oftentimes, these paintings are totally unique because millionaires usually have enough money to commission original artwork from painters. Millionaires also install high-quality surround sound audio systems in their home office so they can jam out to their favorite music while they work.
Millionaires typically have large desks so they have enough space to lay out all their papers, and they also tend to have large computer monitors so they have more screen real estate for multitasking. Lots of millionaires use their TV as a computer monitor, which also enables them to watch the news and stay up-to-date on current events.
You can create a great home office even if you don't have a lot of money or a large space. It's easy to use a TV as your computer monitor, and you can find plenty of affordable speakers online that play great audio so that you can drown out noise while you're working. So far as art goes, you can decorate your home office with beautiful budget-friendly paintings or photographs that'll liven up the room and inspire joy and creativity while you're working. Who cares if the painting didn't cost a million dollars? All that matters is that you like it.
Hospitality Matters.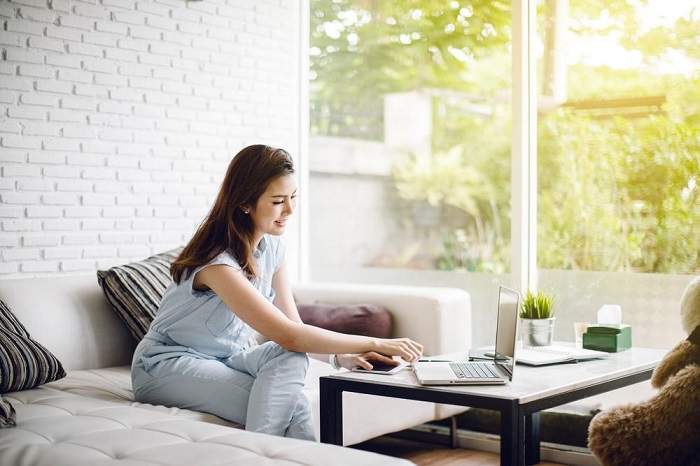 Every millionaire knows that a home office needs to be accommodating for guests, clients, and business partners. That's why millionaire home offices almost always have a communal space that usually features chairs, sofas, and a coffee table.
When someone comes to visit you, you don't want to sit behind your desk the entire time because there's an awkward psychological effect of power imbalance. Your guests will feel much more comfortable if you sit with them in a communal area because it feels more like "two people having a discussion over coffee."
If you're going to have guests, you should also have some snacks and beverages to share with them. Millionaires tend to stock their home offices with the most expensive whiskey and most expensive chocolates.
For your home office space, you can easily create a communal area even if you don't have a lot of room. Place a rug where you want your communal space to be, and use nested console tables in place of a large coffee table—you can easily place the nested tables against the wall when you're not using them.
You don't have to buy the world's most expensive liquor for your office but keep a few beverages and snacks there so you can offer them to visitors.
Mementos are Important.
Last but not least, millionaires fill their home office with sentimental mementos. Some of these mementos are pictures, while others are family hand-me-downs, while others are collectibles (signed sports memorabilia is a common find in millionaire offices).
You can do this, too! Fill your home office with things that are meaningful to you and which make you happy. It will make your home office feel a lot more homely, and work will feel far less dull.