Greubel Forsey Is a Swiss Luxury Watchmaker With An Interesting History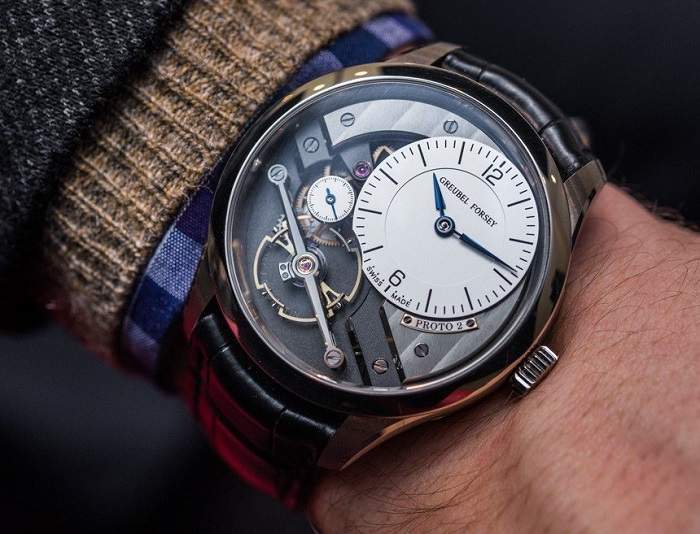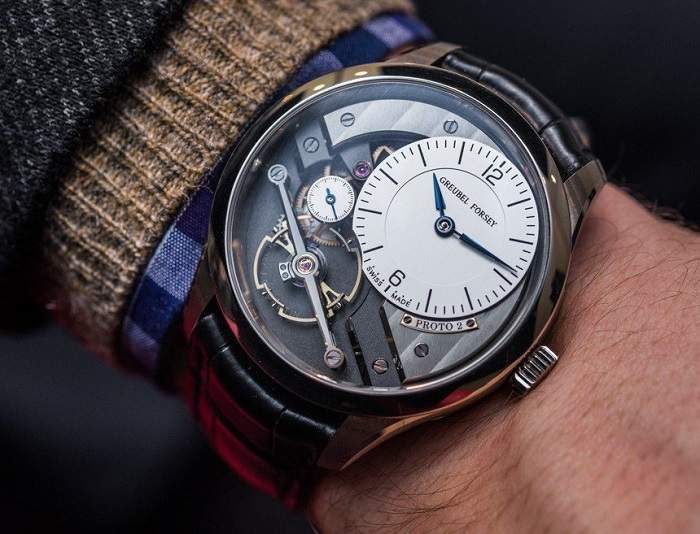 What do we know about Greubel Forsey?
When it comes to creating fine watches, nobody does it better than the Swiss. Swiss watches are known worldwide for their incredible reliability, but there are some brands out there that go one step further and actually innovate the way we read time. Greubel Forsey is one of those companies, as it is currently one of the world's most appreciated watchmakers and one of the most reputable.
Today, we're going to tell you everything you need to know about this company, including its roots, its early days, and how it managed to become a worldwide success.
Greubel Forsey founders.
The company was founded in 2004 by Robert Greubel and Stephen Forsey. It was headquartered in La Chaux-de-Fonds, Switzerland, and it made its debut at Baselworld. That same year, the two founders revealed their most prized creation, namely the Double Tourbillon 30° (DT30). The tourbillon was received with open arms in the watchmaking world, and it's not really surprising that these two artisans knew what they were doing. After all, they have been working side by side since 1992 at Renaud & Papi.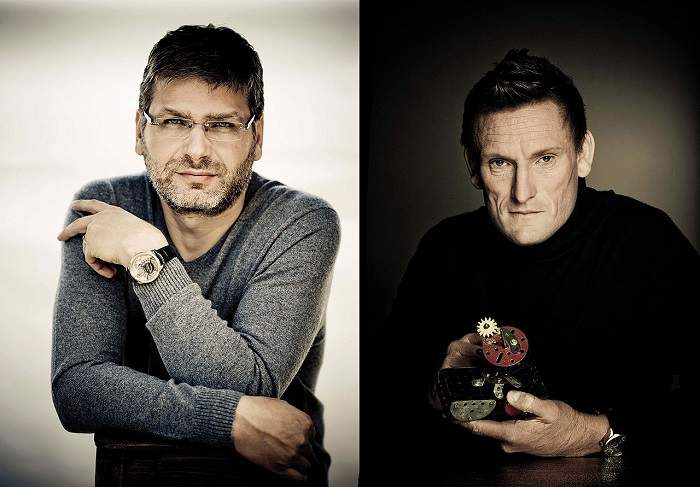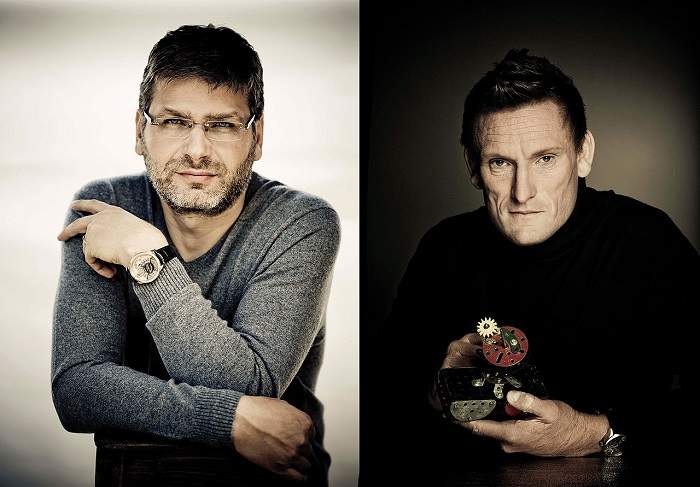 So how does this Double Tourbillon 30° work anyway? Well, the system relies on one 30° inclined tourbillon cage that rotates once per minute inside another tourbillon cage, which rotates once every four minutes. According to Robert and Stephen, this drastically reduces gravitationally induced errors on the balance.
In 2006, the Richemont group bought a 20% stake in Greubel Forsey, and in that same year, the brand finalized the Opus 6 model in partnership with American jeweler Harry Winston.
What's one thing that most Greubel Forsey watches have in common?
The company usually creates complex watches based on the Tourbillon escapement. This is not always the case, as they have also released other models featuring different technologies throughout the years.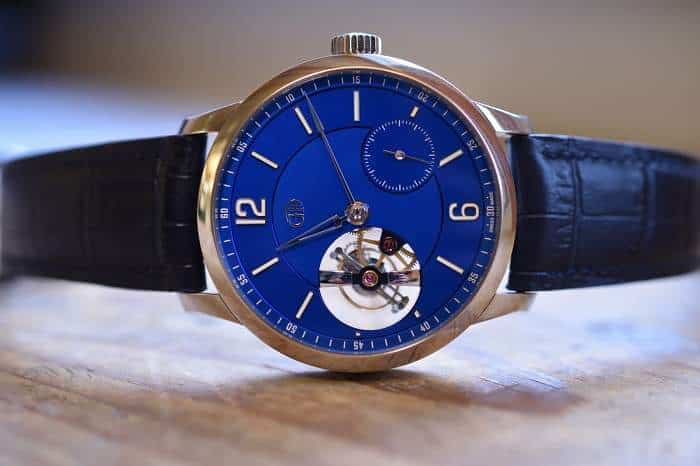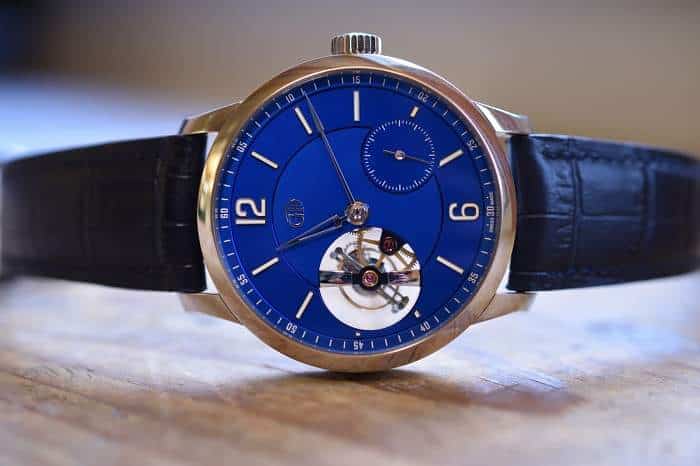 Some of the brand's most important timepieces include the Double Tourbillon 30° (DT30°), the Quadruple Tourbillon à Différentiel, the GMT, and the Tourbillon 24 Secondes Incliné. As for those non-tourbillon models that we mentioned before, the first one came to light in 2012 at SIHH, and it was called Double Balancier 35°.
Other technologies and invention pieces.
Apart from the famed Double Tourbillon, the brand also researched and released the Quadruple Tourbillon, which relies on a total of four tourbillon cages. The four rotating carriages are linked by a spherical differential, which distributes torque between two wheels that rotate at various speeds.
Greubel Forsey also unveiled a few Invention Pieces over the years. These show off different new inventions in the movement. Meanwhile, the act of showcasing the time takes a back seat.
The first Invention Piece came out in 2007, just three years after the company's founding days. It involved the Double Tourbillon 30° mechanism with a new architecture based on red and blue triangles that indicate time under a large polished tourbillon bridge.
Invention Piece 2 features The Quadruple Tourbillon mechanism. The piece flaunts a pair of double tourbillon systems, which sit head-to-tail and are linked by a spherical differential. The hours are showcased by a sub-dial at 5 o'clock, which comes with a red triangle.
The third and last Invention piece by Greubel Forsey was unveiled in 2009. It featured a 24-hour sub-dial that showed the hours using a red triangle and the minutes using a blue triangle. At the 5 o'clock mark, the wearer can notice a small seconds indicator, while the power reserve indicator sits at 2 o'clock. Robert Greubel and Stephen Forsey also decided to engrave a special message in French on four gold dial plates on the dial.
Proprietary technologies.
In 2005, the duo presented a proprietary development methodology dubbed EWT. This Experimental Watch Technology platform even has its own laboratory, and it currently oversees two inventions. The first is the Binomial – a mono-material balance-and-spring wheel mechanism, while the second is the Différentiel d'Egalité, which is a constant force device.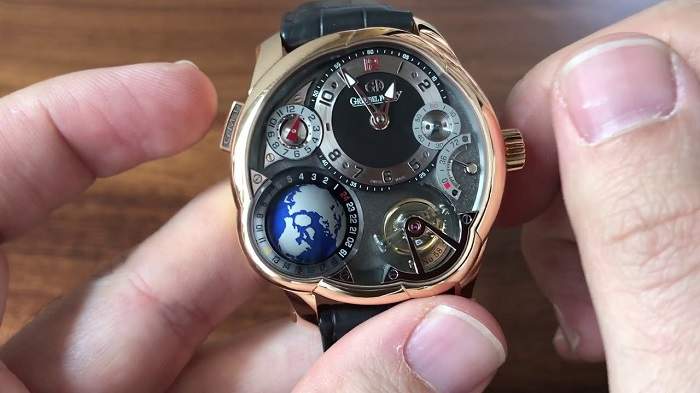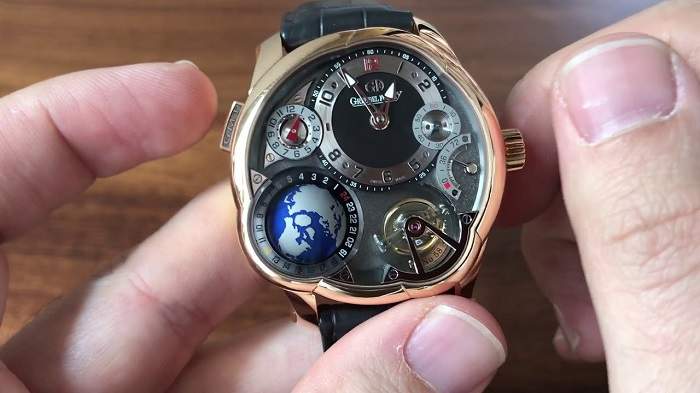 As you can see, Greubel Forsey is actively trying to push the envelope in order to come up with new technologies in the world of watchmaking. As time goes by, we'll surely witness some true technological breakthroughs pioneered by its experts.
Prizes and accomplishments.
In 2009, Greubel Forsey won the Gaïa Prize for Entrepreneurship. In 2010, the brand's Double Tourbillon 30° Édition Historique in 5N red gold won the Grand Prix de l'Aiguille d'Or in Geneva, and in 2011, the Double Tourbillon 30 Technique brought home the grand prize at the International Chronometry Competition.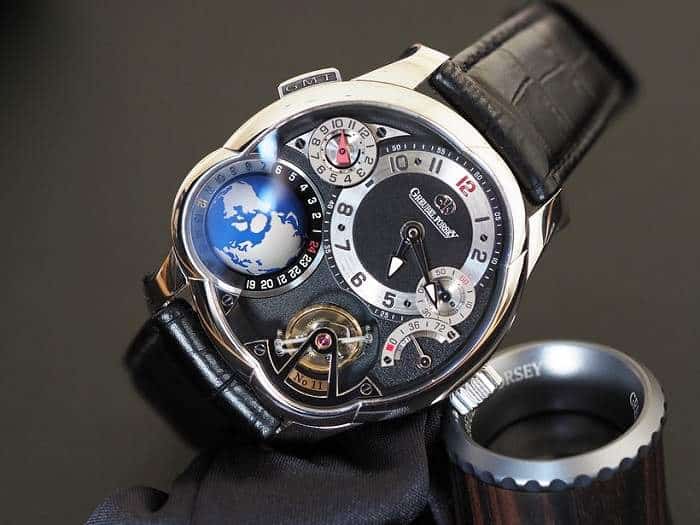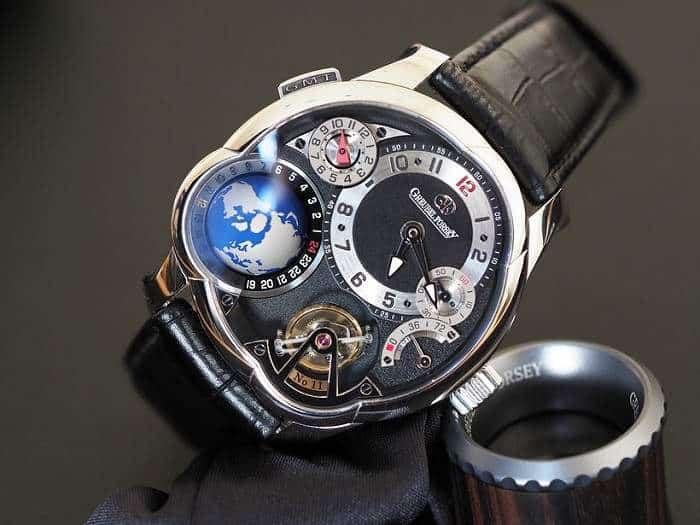 Robert also launched a non-profit named Le Garde Temps, la Naissance d'une Montre, which translates to – The Timepiece, Birth of a Watch. This organization is also overseen by Stephen Forsey and Philippe Dufour, and its aim is to preserve traditional horological knowledge and techniques.
The company's most recent creation.
Greubel Forsey recently released a brand new version of its Double Balancier timepiece by giving it a Sapphire makeover. This beautiful transparent watch is limited to just 11 units, and it will only become available in the United States. Priced at $695,000, the Double Balancier Sapphire is as expensive as it is exclusive, and it comes with a white gold case that houses its complex multi-tiered caliber.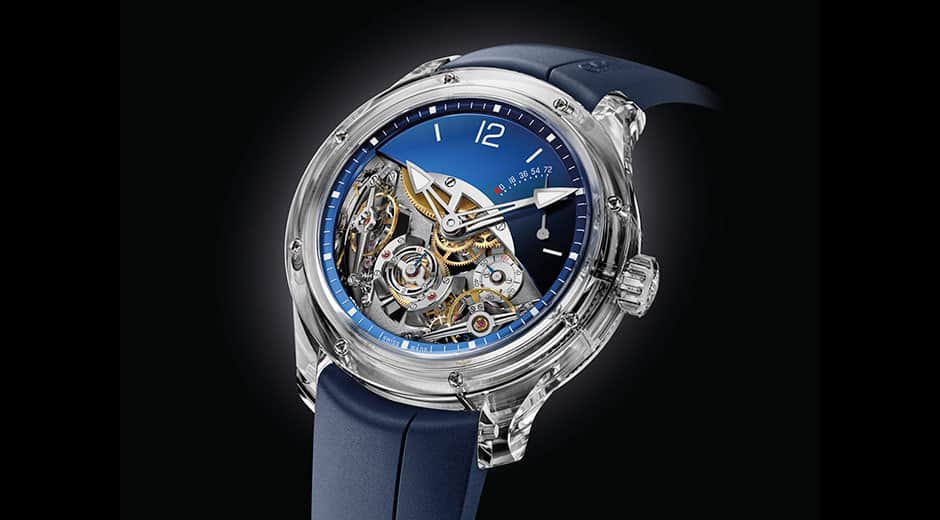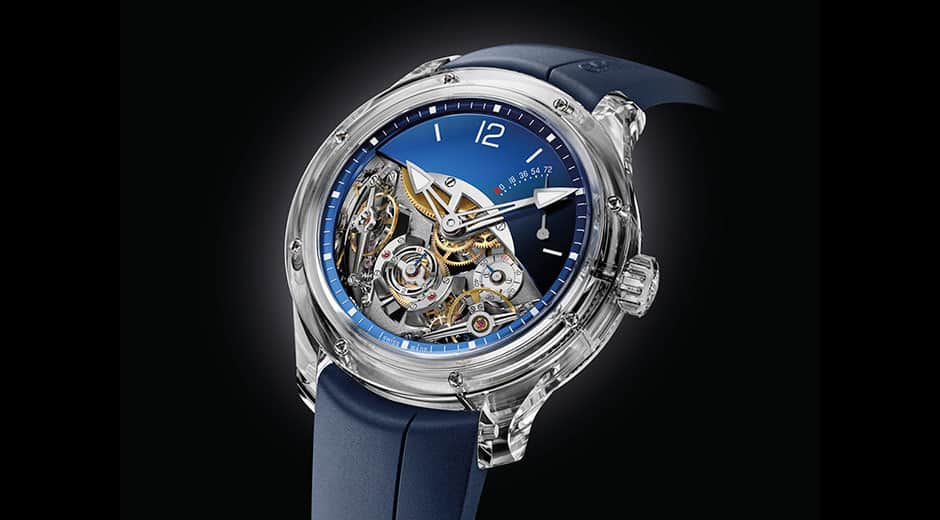 if you would like to purchase a Greubel Forsey watch yourself, you should be prepared to spend quite a bit of money on it. For more information regarding models and availability, feel free to visit the Swiss watchmaker's own website!