Top 10 Richest Scientists In The World with Net Worth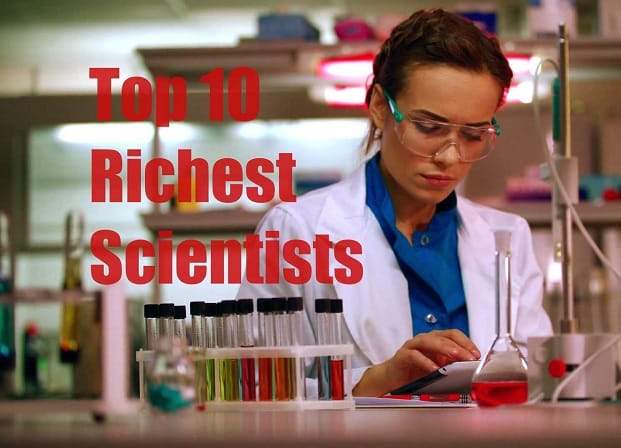 The world's richest scientists revealed.
Usually, the world's richest people are famous artists, sports legends, or highly successful entrepreneurs. However, it looks like the world's brightest minds also have some of the deepest pockets, which is pretty fair if you ask us.
The richest scientists in the world have amassed enormous wealth, and the interesting part is that these people come from vastly different fields such as engineering, biology, zoology, and medicine. Naturally, most of them have dedicated their lives to their respective fields, which is why they definitely deserve recognition, fame, and perhaps wealth. Still, while some of them earned their money by means of scientific breakthroughs, others relied more on book tours, TV appearances, and general fame.
Let's see exactly how much it pays to be smart these days! Below you will find our top ten richest scientists in the world.
10. Kathleen Taylor ($2.5 million).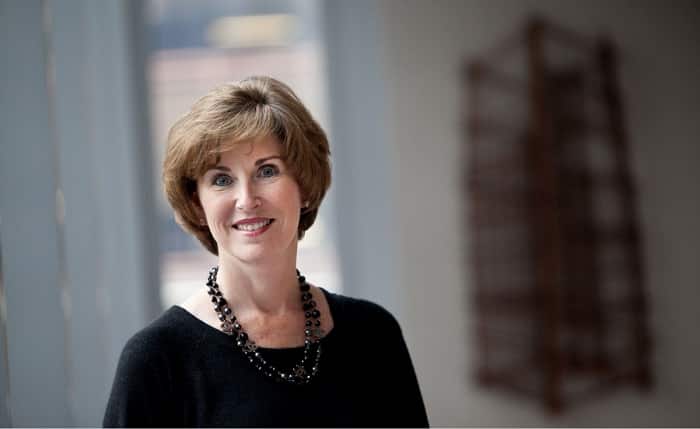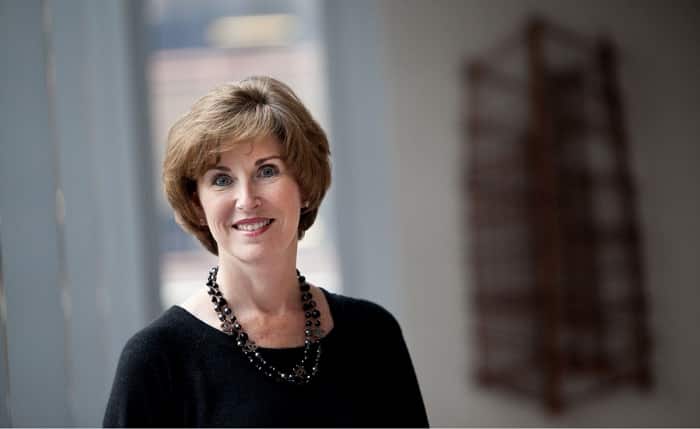 There's plenty to say about Kathleen Taylor and her contributions to the world. Case and point, she's the recipient of numerous awards, including first prize in both the THES/OUP Science Essay competition and the THES Humanities and Social Sciences Writing Prize. While she received the aforementioned awards in 2003, her 2004 book named Brainwashing: The Science of Thought Control made it on the long list of the 2005 Aventis "Science Book Prize." Clearly a talented writer and biologist, she's also done quite well for herself, mainly due to book sales and various presentations.
While she specializes in biology mainly, she is also a research scientist in the Department of Physiology, Anatomy, and Genetics at the University of Oxford. Among some of her other important achievements, we can count her appointment as a Science Fellow of the Institute for Food, Brain, and Behaviour.
In regards to her finances and fortune, sources indicate that Kathleen Taylor has a net worth of about $2.5 million. For a popular author and skilled biologist, this figure is not too surprising. As the years go by, and if Kathleen releases any more books, her worth is only going to increase.
9. Neil deGrasse Tyson ($5 million).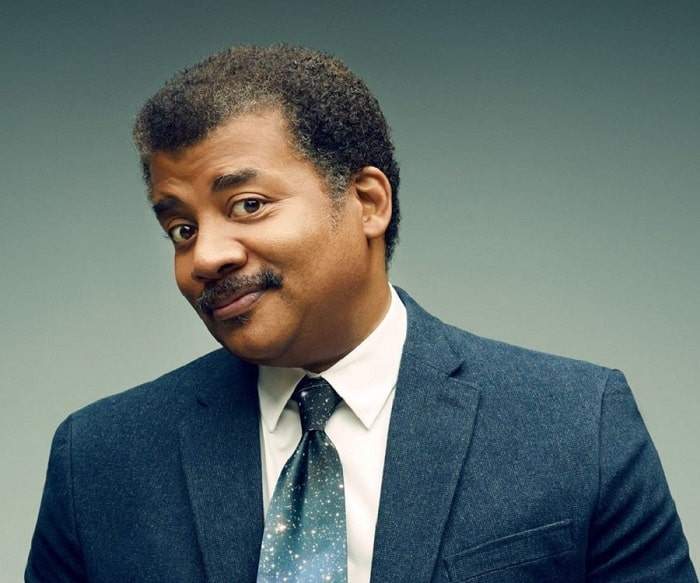 Neil deGrasse Tyson is undoubtedly one of the world's most appreciated and loveable astrophysicists. He's also an author and a science communicator, and he's been involved in numerous TV shows throughout his career.
Despite his fame, he's not exactly the richest scientist out there, even though he still managed to gather quite a fortune over the years. Starting off with the beginning, Neil deGrasse Tyson was born on October 5, 1958, in Manhattan, New York, and he completed his studies at Harvard University, the University of Texas at Austin and Columbia University. He's one of the smartest people in the world, but it's the way he interacts and connects with the audience that allowed him to become so successful.
When it comes to spirituality, many scientists have conflicting views, as some do believe in a higher power even though their scientific breakthroughs directly contradict scripture or "holy books." With Neil deGrasse Tyson, things are a bit more straightforward. During an interview with comedian Paul Mecurio, he offered an interesting and somewhat controversial definition of spirituality. For him, spirituality is "a feeling you would have that connects you to the universe in a way that it may defy simple vocabulary." Even though many have described him as an atheist, Neil claims that he is, in fact, agnostic.
His book, Astrophysics for people in a hurry, was released in 2017, and it includes a collection of Tyson's essays. You should definitely check it out if you like Neil's work.
The net worth of Neil deGrasse Tyson is somewhere at around $5 million dollars at the time of writing. Our personal opinion is that it should be higher than that based on his achievements, but it doesn't seem like Tyson's main goal in life was to become rich anyway. Still, $5 million is quite an achievement even in today's day and age, when life is becoming increasingly more expensive year after year.
8. Michio Kaku ($5 million).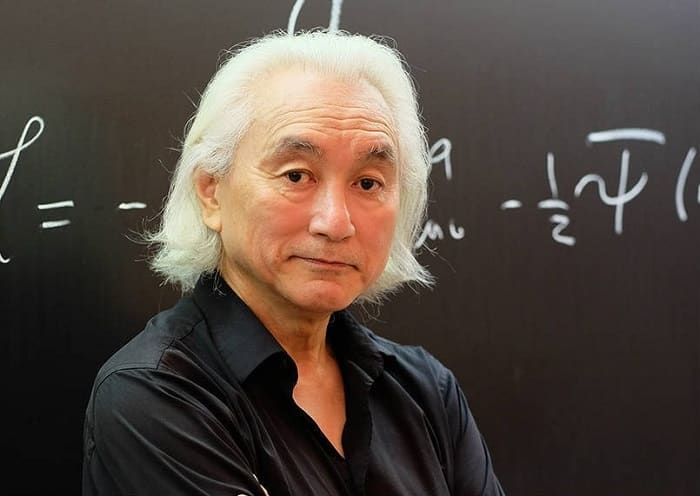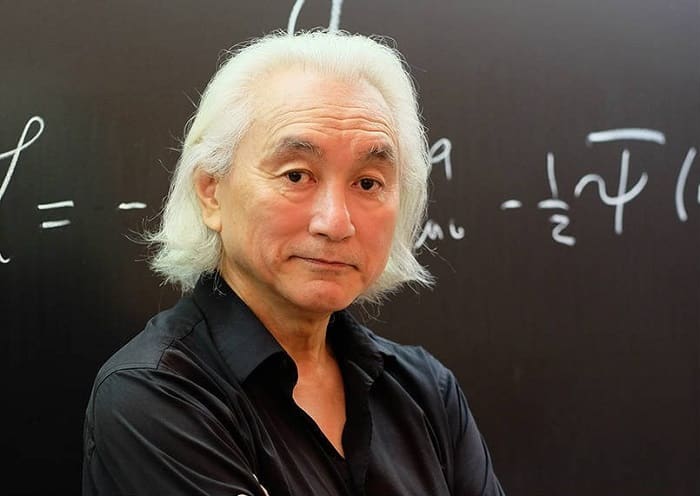 Science is not for everyone, this we know for certain. However, thanks to people such as Michio Kaku, it's becoming more and more popular with the younger generation, and it's even more fun to learn. Michio Kaku has a way with words, and his science-related shows are probably just as appreciated as his theories and books.
He's an American theoretical physicist, futurist, and popularizer of science who was born on January 24, 1947, in San Jose, California. While his work on String Theory (and other important scientific research) is undeniable, the scientific world doesn't think too highly of him or other colleagues. Some have even said that Kaku is more of a pop star than he is a scientist, which is, of course, a bit too much. As a testament to his brilliance, he built a particle accelerator in his parents' basement for a science project while he was still attending Cubberley High School in Palo Alto. Later, he became a protege of a famous physicist named Edward Teller, who gave him a Hertz Engineering Scholarship.
Michio now lives in New York, and he is a professor of theoretical physics at the City College.
While Micho Kaku's assets are not disclosed to the public, some have estimated that his net worth could be as high as $5 million. Surely, some of those millions are owed to his various appearances in documentaries and web series such as Next World with Michio Kaku. 
He pays great attention to social media, and he can give you quite a few useful tips if you're looking to grow your audience. Despite his 71 years of age, Michio Kaku is firmly anchored in our modern world, and that's commendable. That being said, while we have found an Instagram page of Michio Kaku online with more than 30k followers, that's not his official page, and he doesn't even seem to have one. He does have a Twitter account, though.
7. Noam Chomsky ($5 million).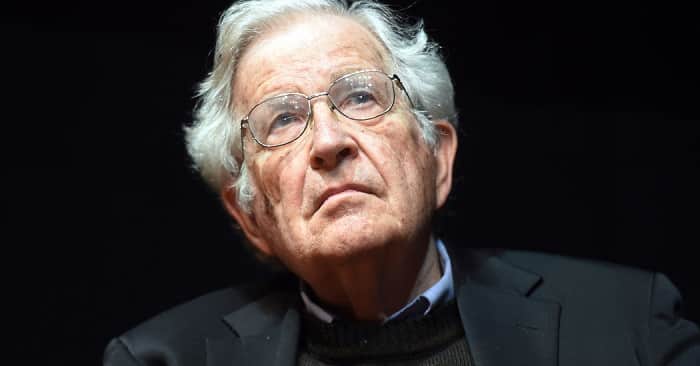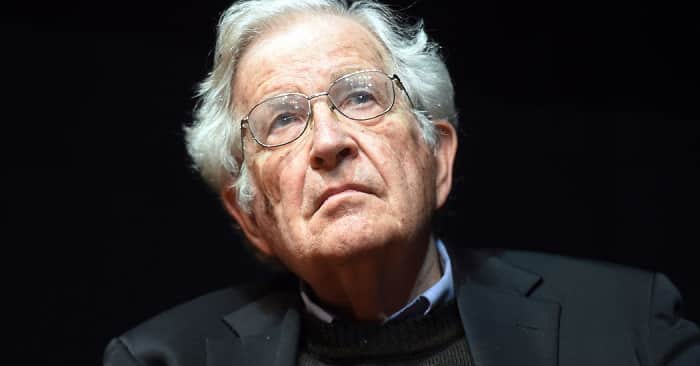 American linguist, philosopher, cognitive scientist, historian, social critic, and political activist Noam Chomsky is undoubtedly one of the most important people in the world, and one of the richest scientists. However, before we get into his finances, we should have a look at Chomsky's most important accomplishments, and there are quite a few that are worth mentioning. He was born on December 7, 1928, in Philadelphia, Pennsylvania to middle-class Ashkenazi Jewish immigrants. At age 16, he was already studying at the University of Pennsylvania, and from 1951 to 1955, he was appointed to Harvard University's Society of Fellows.
Noam Chomsky vocally opposed the Vietnam War and he even published an anti-war essay named The Responsibility of Intellectuals. Widely recognized as a paradigm shifter, Noam Chomsky contributed to a revolution in human sciences. He still remains a critic of the United States' foreign policy, and of mainstream news media.
Online sources indicate that Noam Chomsky is worth $5 million, which is a bit underwhelming considering his intellect and contributions. His wealth took many years to gather but considering that Noam is the author of more than 100 books, that's not entirely surprising.
Some of his books touch on subjects such as war and politics, while others focus on mass media or linguistics. Chomsky is 91 years old at the time of writing, and he is one of the most cited scholars in history.
6. Clinton Richard Dawkins ($10 million).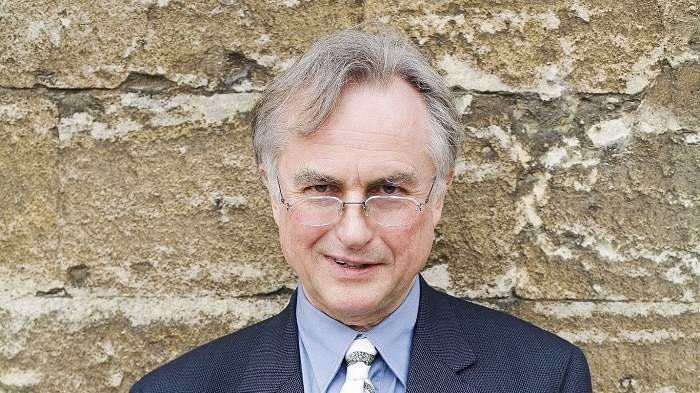 We're moving on to slightly larger numbers now, as English ethologist, evolutionary biologist, and author Clinton Richard Dawkins is considerably richer when compared to the scientists above. Born on 26 March 1941 in Nairobi, British Kenya, Richard Dawkins published a book in 1976 named The Selfish Gene, which kickstarted his road to fame and success. He followed up in 1982 with another successful publication called The Extended Phenotype. He's not one to shy away from the public eye, as he performs numerous appearances on TV and radio. Dawkins has also received a great number of academic and writing awards
In 1989, Dawkins received the Doctor of Science degree from the University of Oxford in the United Kingdom, while in 2012, he was honored with the Services to Humanism award. You could say that he is one of the world's richest doctors, although not necessarily in the medical sense. In 2006, Richard founded the Richard Dawkins Foundation for Reason and Science.
He's a well-known atheist, and he has criticized religion on multiple occasions, whether we're talking about media appearances or writings. As a matter of fact, his most recent documentary is aptly named The Unbelievers. In 2006, he even went as far as to claim that religious faith, in general, is nothing more than a delusion.
As we mentioned above, Richard Dawkins is one of the richer scientists on our list, as he currently enjoys a net worth of $10 million. Most of his money came from book sales and TV appearances. We're definitely curious about his future projects and accomplishments, and we'll keep you up to date as we find out more. You can follow Richard Dawkins on Twitter, just in case you want to keep up with his projects.
5. Jane Goodall ($10 million).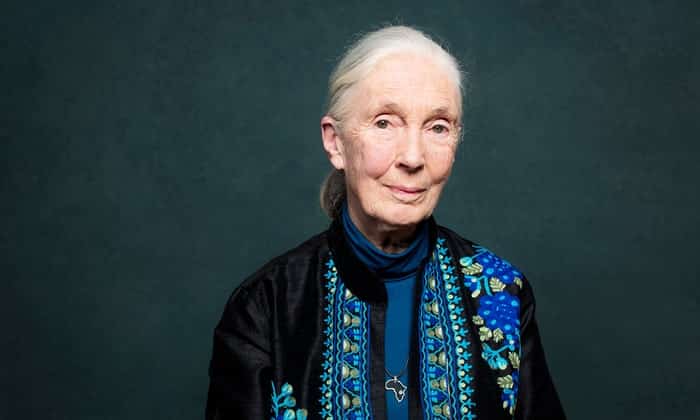 Dame Jane Goodall is a British primatologist and anthropologist born on 3 April 1934 in London, England. Jane is widely considered to be the world's prime expert when it comes to chimpanzees. She actually performed an extensive study into the social and family interactions of wild chimpanzees, which lasted more than 55 years. Furthermore, Jane Goodall served on the board of the Nonhuman Rights Project since it was founded in 1996.
Just a few of her most notable achievements include founding the Jane Goodall Institute and the Roots & Shoots program. Moreover, she received the distinct honor of being named a UN Messanger of Peace in 2002, which is no small feat. She is also actively involved in politics, and she openly endorsed the parliamentary candidacy of the Green Party's Caroline Lucas before the official election in 2015.
The Jane Goodall Institute was founded in 1977, and it actively supports Gombe research. The JGI boasts nineteen offices all over the world, and it is one of the most appreciated conservation and development programs in Africa. The Roots & Shoots global youth program kicked off in 1991 after a meeting between Jane and 16 local teenagers. Nowadays, this organization includes more than 10,000 groups in over 100 countries.
If you're wondering about Jane Goodall's net worth, sources indicate that her fortune reaches about $10 million. Considering her lifelong accomplishments and hard work, she probably deserves much more. Still, in order to make a considerable difference in this world, you often require resources, connections, and influence. She undoubtedly invested a lot of her own money into her projects, and since most of them focused on protecting chimpanzees and their habitats, we salute her for her efforts.
4. Ronda Stryker ($5.6 billion).
As we approach the end of our list, the net worth figures of the world's richest scientists soar dramatically. First off we have Ronda Stryker, the granddaughter of Homer Stryker, who founded the renowned medical equipment manufacturer Stryker Corporation. She is the director of this medical technology corporation, a position that she has held for about 30 years now. The company's medical devices are widely appreciated around the world, which is no small feat in this business.
In regards to Ronda Stryker herself, it's not easy to find information regarding her early life and upbringing. We do know that she was born in Portage, Michigan, in 1954, and that she is the daughter of Lee Stryker and his wife Mary Jane Stryker. Sadly, both of her parents died in a plane crash in Wyoming in 1976. In regards to Ronda's education, she is the proud bearer of a bachelor's degree from the University of Northern Colorado, and she also has a master's from Western Michigan University. Her husband is William Johnston, chairman of the Greenleaf Trust, and together they have three children.
The Stryker Corporation is a Fortune 500 medical technology firm that sells its products in more than 100 countries. Clearly, there's a lot of money to be made in the medical business, which is why Ronda Stryker's net worth currently sits at $5.6 billion. Her fortune seems to increase year after year, however, which is why we'll keep an eye on it and update this article accordingly.
3. Gayle Cook ($6.2 billion).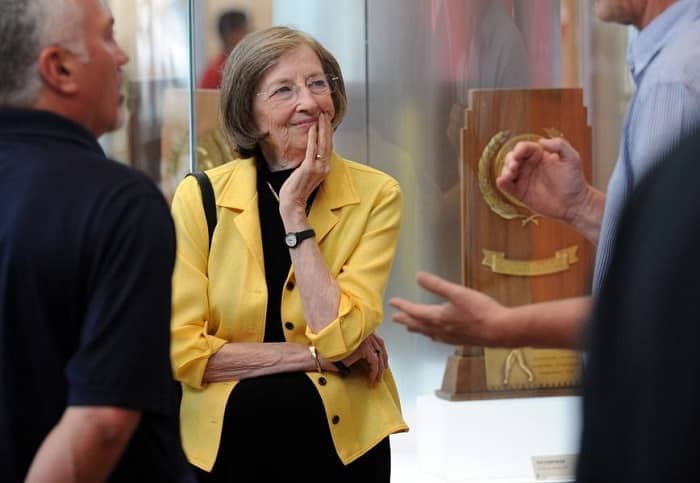 Another giant in the medical equipment business is Gayle Cook. She founded Cook Group alongside her husband back in 1963. She was born in Bloomington, Indiana, US, and she graduated from Indiana University in 1956 with a Bachelor of Arts degree in Fine Arts. The arts have little in common with medicine, but she saw an opportunity in founding the Cook Group, and she took it. Sadly, her husband died in 2011, but not before seeing and enjoying the fruit of their labor.
She's still in the company's Board of Directors to this day, but apart from that, she's also passionate about restoring historical buildings. For instance, she helped restore the Colonel William Jones House in Gentryville, as well as the James Cochran House in Bloomington, and the West Baden Springs Hotel in West Baden Springs. When it comes to charity, she contributed heavily to Indiana University across the years, and she's included in the Board of Trustees of the Indiana University Foundation. In 1983, she received a Gertrude Rich Award, as well as an honorary Doctor of Humane Letters in 1993.
Moreover, she co-wrote two books about historical preservation, both of which are highly appreciated by readers and critics alike.
Gayle Cook is remarkably rich, as her net worth exceeds $6.2 billion. In 2014, she landed at no. 85 on the Forbes 400 list, but she's probably considerably richer today. As we mentioned before, the medical field is incredibly profitable, particularly for someone who's been in the field for so many years.
2. Gordon Moore ($11.5 billion).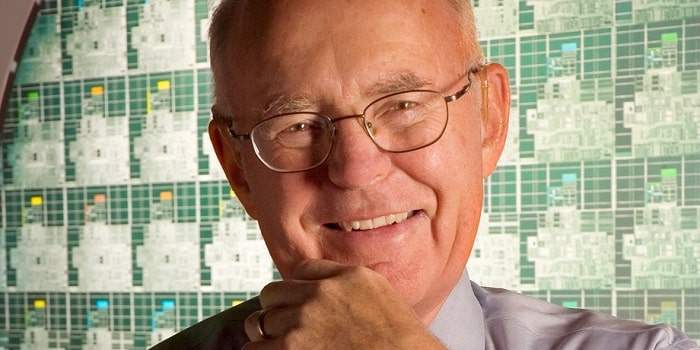 Gordon Moore himself, the father of Moore's Law and the co-founder and chairman emeritus of Intel Corporation had a good chance to earn no.1 on our list. Even though he'll have to settle for no.2 his life's work is one of the most important in recent decades. Gordon Moore was born on January 3, 1929, in San Francisco, California, but he grew up in Pescadero. He went to Sequoia High School in Redwood City, and he initially pursued higher learning at the San Jose State University. However, he decided to transfer to the University of California, Berkeley after just two years. The transfer was definitely a good idea, as he received a B.S. degree in chemistry in 1950.
In 1954, he received a Ph.D. degree in chemistry and a minor in physics from Caltech. As far as Moore's Law is concerned, he figured it out while he was working as the director of research and development at Fairchild Semiconductor. During an interview with Electronics Magazine in 1965, Moore was asked to predict what would happen to the semiconductor components industry during the upcoming decade. He accurately observed and predicted the increase in density of integrated circuit manufacturing, which is a target for miniaturization in the semiconductor industry to this day.
In 1985, he founded NM Electronics alongside Robert Noyce. This company would later become the Intel Corporation, which managed to pioneer very important technologies in fields such as integrated circuits, computer memory, and microprocessors.
Gordon Moore is living comfortably thanks to his immense net worth of $11.5 billion. Most of that worth likely comes from his connection to Intel, but we shouldn't forget about his important publications. Moore used much of his money for good, especially when he founded the Gordon and Betty Moore Foundation, which focuses on environmental conservation and science. The foundation alone has a net worth of $5 billion.
1. Elon Musk ($41.1 billion).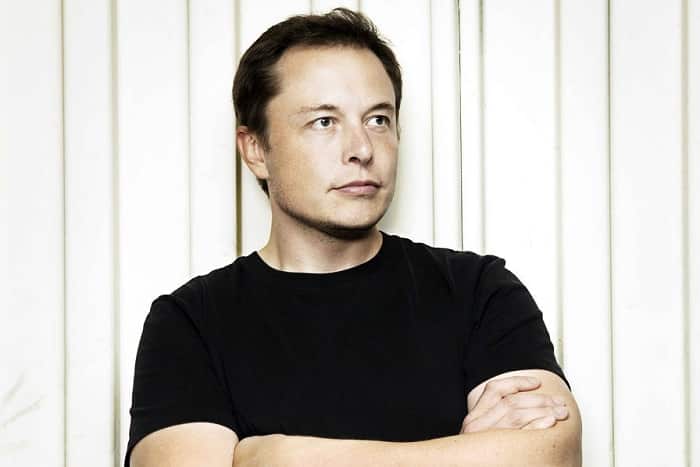 Some of you might argue that Elon isn't an actual scientist, but he's definitely a gifted engineer. He is the founder, CEO, and lead designer of SpaceX, and he is also the co-founder, CEO, and product architect of Tesla, one of the world's top electric car manufacturers. There's a lot to be said about Elon Musk, but starting out with his early life, he was born in Pretoria, Transvaal, South Africa on June 28, 1971. He currently resides in Bel Air, Los Angeles, and he has South African, Canadian, and American citizenship.
He moved to Canada at 17 and immediately started to attend Queen's University. Two years later, he transferred to the University of Pennsylvania, and this allowed him to pursue his economics degree obtained from the Wharton School, and his degree in physics from the College of Arts and Sciences. In 1995, he started working on a Ph.D. in applied physics and material sciences at Stanford University. However, he decided to drop this pursuit and focus on entrepreneurship. His first major breakthrough was with a company named Zip2 – a web software firm that was acquired by Compaq for no less than $340 million in 1999.
His next big endeavor was an online bank named X.com, which merged with Confinity in 2000 before changing its name to the well-known PayPal of today. eBay purchased PayPal from Elon Musk for $1.5 billion in October 2002.
In 2016, Elon Musk made Forbes' list of the World's Most Powerful People, and he landed at no. 21. These days his net worth of $41.1 billion makes him one of the richest people in the world, and definitely one of the world's richest scientists by far. Musk is famous for his investments, and he definitely has a knack for business. Aside from Tesla, PayPal, and SpaceX, we have him to thank for Neuralink and The Boring Company, which aims to create massive tunnels while improving the infrastructure of the world's largest cities.
In regards to SpaceX, which is probably his most ambitious endeavor yet, Elon has very high hopes for the company, and he even stated recently that there's a 70% chance that he will eventually move to mars despite this having a "good chance for death." Since he's only about 50, it's safe to assume that Elon Musk still has many things to accomplish, and we're definitely looking forward to his future projects and breakthroughs.