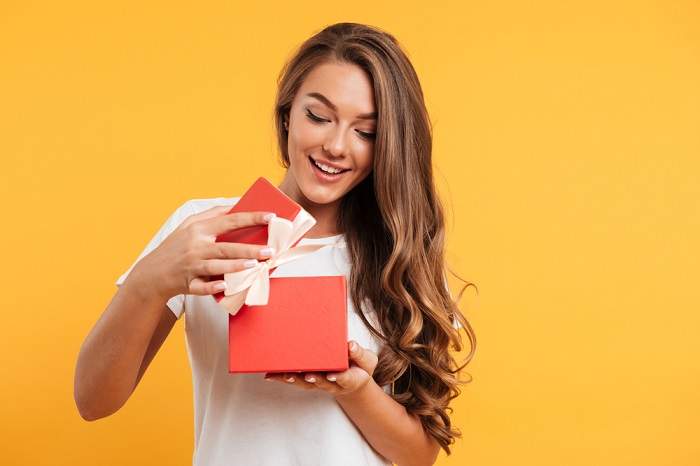 Here are some awesome gift ideas that appear luxurious without breaking the bank.
When you're shopping for gifts, it can be difficult to find the perfect present – especially if the recipient is used to the "finer things" in life. Not to worry! We've gathered an extensive list of simple but luxurious gifts that will please the most discerning of your friends.
For the Reader
If you have a bookworm on your gift list, there are plenty of ways to support their love of reading with some thoughtful gift ideas.
E-reader: An e-reader provides a voracious reader with a way to carry around an entire library of books without actually carrying around tons of physical books. The Amazon Kindle is a popular choice along with the Kobo Clara HD. Consider pre-loading their e-reader with some of their favorite books or some New York Times Best-Sellers if you really want this gift to be over-the-top.
Book club subscription: Surprise the bibliophile in your life with a subscription-like the Book of the Month Club or The Bookworm Box. This is a thoughtful gift that keeps giving! It's a great option for readers who are trying to build out their personal library.
Audible subscription: Sometimes, it's nice to just hear a book rather than read it. Audible is a great app to support your book lover's love of books since it allows them to consume more literature in a different way.
For the Adventurer
Buying a gift for the jetsetter in your life? Encourage their wanderlust spirit by surprising them with glamourous travel accessories.
Passport holder: If you really want to impress your friend, invest in a fancy passport holder made out of premium materials like leather.
Designer bag or backpack: The airport isn't the place to wear your pajamas. It's also not the place to shove your carry-on essentials in an unstructured tote bag. Class up your airport style with a designer bag or backpack. But don't forget to make sure it is within the flying size regulations!
Designer sunglasses: Let your friend embrace that devil-may-care style and gift them some wayfarer-style shades.
Hat: For men, a fedora provides the perfect opportunity to tie a look together. For women, a wide-brimmed hat is a perfect accent to a put-together travel outfit.
Cardigan: Instead of a sweatshirt, gift your traveling friend with a cashmere cardigan. It's a soft, comfortable option that's more polished than a slouchy sweatshirt.
Carry-on bag: Get an airline-approved, heavy-duty piece of carry-on luggage so your world traveler can pack everything they need in one convenient package.
For the Fashionista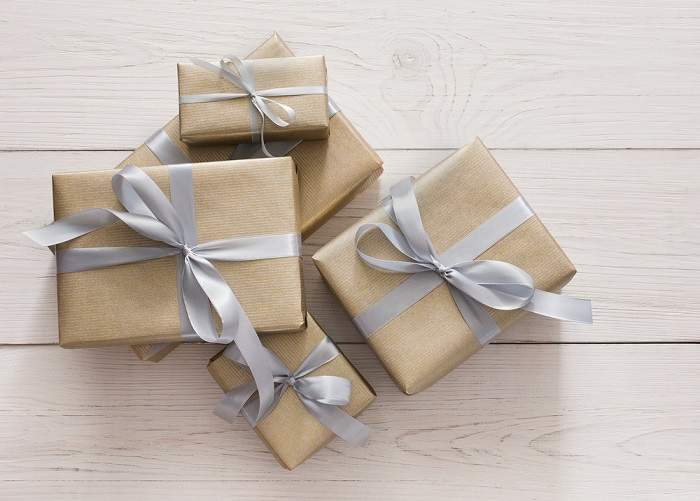 For the fashion-forward, there are plenty of ways to buy a gift that won't end up in a "donate" pile three weeks later.
Custom socks: What better way to capture the personality of your friend than to customize a pair of socks so it perfectly complements their aesthetic and style?
Clothing box subscription: With options like Trunk Club, Stitch Fix, and Gwynnie Bee, there are tons of high-quality clothing box subscriptions available to please the fashion-forward pal in your circle.

For the Fitness Enthusiast

Gym rats are some of the easiest people to buy gifts for since there are plenty of presents you can choose from that appeal to a wide range of tastes.

ClassPass: Encourage your CrossFit lover or indoor cyclist to try out different forms of fitness using programs like ClassPass. This unique service allows you to experiment with different gyms and classes, so they'll never get bored. It's perfect for the friend who's always looking for the next fitness trend.
Athletic clothes: Sometimes, the only thing you need to get motivated to get back to the gym is a fresh look. If you have a friend who's fallen off their routine, consider getting them a gift card to their favorite athletic clothing store.
Fitness tracker: There are tons of fitness trackers available on the market today.WHOOP and Misfit, for example, are popular brands that would make a great gift.
Luxury fanny pack: Look, fanny packs are back whether you're ready for them or not. They're a practical choice for the active friend who likes a hands-free athletic experience.

Conclusion

Shopping for gifts for the friend who has it all can be a real challenge. But using our handy gift guide, you'll impress them with your taste and thoughtfulness!