Sustainability is becoming more important for all companies, and across all industries. In fact, data shows 62% of executives consider a sustainability strategy necessary to be competitive today, and another 22% think it will be in the future.
Real Estate is one of the industries that is moving fast towards a more sustainable path, so to explore what sustainability means for the consumer we sat down with Bronwyn Leigh Jones, Luxury Realtor, and a trailblazer who helps companies achieve and adopt sustainable solutions.
Bronwyn Leigh Jones is the Founder and CEO of Coral Sustainable Services, a sustainability consulting firm, specializing in luxury real estate, lifestyle, and fashion. Coral Sustain provides "strategic consulting and business acceleration services to emerging technology innovators, GreenTech, wellness, and sustainable companies, with a focus on sustainable innovation." With the overall goal to "advance the cause of sustainable development of both our planet and our civilization."
Shortly after Bronwyn's pursuit into Coral Sustain, she was inspired by her close colleagues on the hit reality TV show "Selling Sunset," to begin her own journey into luxury real estate.
Currently working with Compass, her clients whom majority are celebrities and professional athletes, love working with her because of her personal & boutique approach. Bronwyn takes the time to understand what matters to her clients and she goes above and beyond to ensure they're happy.
When searching for the right property, Bronwyn not only ensures that the property fits all the clients' requests, but she also looks into sustainability factors. "Some may think that sustainability means a lack of exciting amenities, my goal is to show my clients that sustainability means excitement, it comes in many forms, and in reality is being up to date with technology," Bronwyn says. Sustainability in real estate can range from water purification, lighting systems that awaken clients each morning and dim at night to just the right hues, attuning to natural circadian rhythms and melatonin levels, to air purification amenities that work automatically that monitor the air quality of a home 24/7. Bringing awareness to these systems could change the way we build infrastructure, with a focus on wellness and sustainable materials.
Recent studies show that we spend 80 % of our time at home so Bronwyn is finding people are looking to create healthier home and work environments that enhance a wellness lifestyle. It's becoming popular for her clients to request luxurious wellness amenities be added into their homes such as Infrared saunas, Himalayan salt rooms, heated meditation/ yoga, and massage rooms infused with aromatherapy. These wellness applications and amenities are the future of luxury Real Estate. To achieve these goals for her clients Bronwyn works closely with Delos Living and The International Well Building Standard.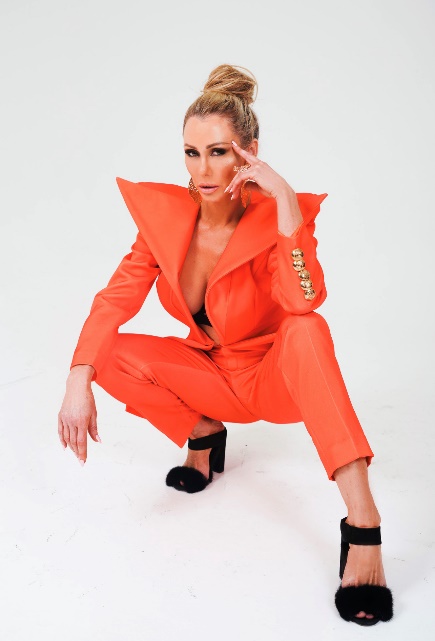 Bronwyn's consultative background allows her to collaborate and consult with developers, and create a fully customized, sustainable home for her clients. She states ¨working with the developer ensures that the house is designed to include these WELL and GREEN applications to save money during construction and over the lifetime of the house. Careful planning avoids the need for major future renovations and reduces costs associated with energy use, water use, and maintenance. Many of the applications can also be easily added to an existing building during rehab or a cosmetic refurbishment.
To conclude, sustainability in real estate doesn't just translate to buildings that are better for the environment, but it also means happier, healthier residents, and communities.