Wellness is the new epitome of luxury and today's superyachts offer some of the world's most spectacular spas, offering six-star treatments at sea and the ultimate wellbeing experience.
Indeed, onboard wellness is now of key importance to those looking to charter a yacht, with the world's wealthiest wishing to indulge in the latest wellness trends cocooned amidst the luxury of their own yacht spa. Whether it's an indulgent facial, a restorative massage, a pampering body treatment, a hammam experience, relaxing sauna, or a yoga or meditation session, the world's best yacht spas offer it all.
If you're looking for the ultimate indulgent experience, then explore our definitive guide to some of the world's best yachts for charter with spas and discover wellness taken to an entirely new level of luxury.
The world's best yacht spas.
M/Y Legend.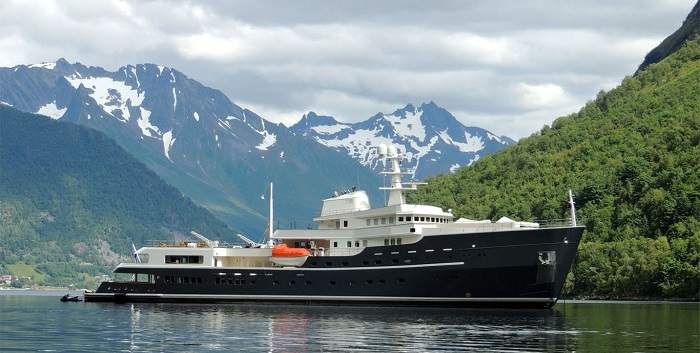 Step inside Legend's tranquil Balinese-inspired yacht spa for an unbeatable wellness experience at sea. Boasting intricate stonework, decorative wood carvings, and Buddhist statues, this restorative haven is the ideal spot to relax and unwind.
Highlights of this sumptuous yacht spa include a rainforest hydrotherapy experience shower to help wash away aches and pains, a U-shaped Jacuzzi tub, a sauna, and an extensive treatment menu to wow even the most experienced spa aficionados. There's even an alfresco 16-person spa pool with cascading waterfall, ideal for enjoying a restorative dip when the ocean isn't quite warm enough.
A former Soviet icebreaker, Legend is a spectacular 254-foot explorer yacht for charter designed to travel to some of the world's remotest destinations. Prepared to be wowed!
M/Y Solandge.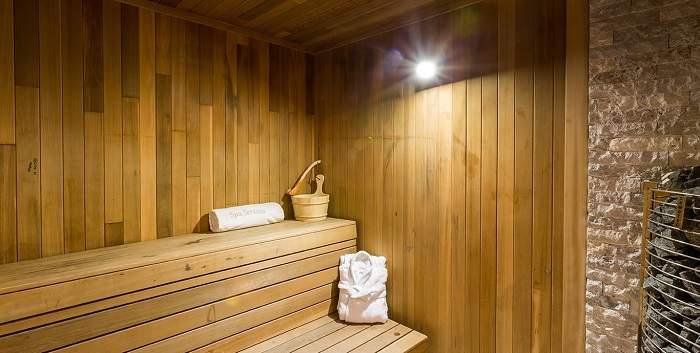 Solandge's expansive spa facilities offer one of the most extravagant yacht spa experiences, including multiple pools, a Nikki Beach-style wellness area, an on-trend Turkish hammam, sauna, beauty salon, massage room, and fully equipped gym.
Spanning more than 85-metres Solandge is a stunning Lürssen yacht ideal for exploring the blue water havens of the Mediterranean. Not only does her yacht spa make her stand out from the crowd, but so too does her elegant and luxurious design, which includes sumptuous wood floors, gold leaf ceilings, and Schonbek chandeliers dripping with amethyst rose and quartz crystals. Her main saloon also includes two striking walls of back-lit amethyst.
M/Y Lady Britt.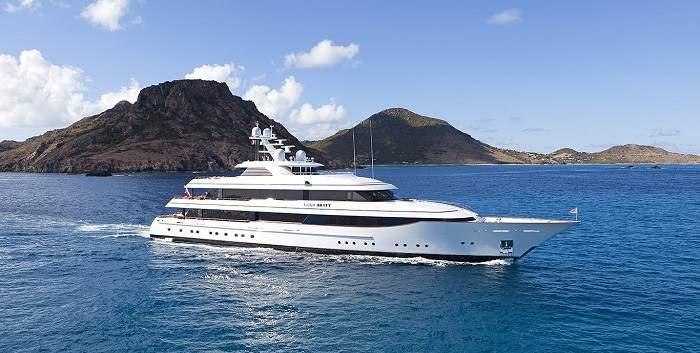 The fabulous yacht spa on Lady Britt offers the ideal space to enjoy a spot of pampering, including a spectacular Finnish sauna with floor-to-ceiling views of the ocean, which open up onto an expansive sun deck with large spa pool
There's ample space for a wide range of traditional spa treatments, including massage and facials, as well as hairdressing facilities. There is also a wonderful gym for those that wish to keep up their fitness regimen while at sea. And, with two qualified Elemis beauticians on board this yacht spa, you'll be spoilt for choice when it comes to which luxurious treatment to spoil yourself with.
Lady's Britt's wow features don't stop at the yacht spa though. She also boasts a Michelin-starred chef, two cinemas, and a dedicated crew who constantly push standards to ever-higher levels of excellence.
M/Y Beatrix.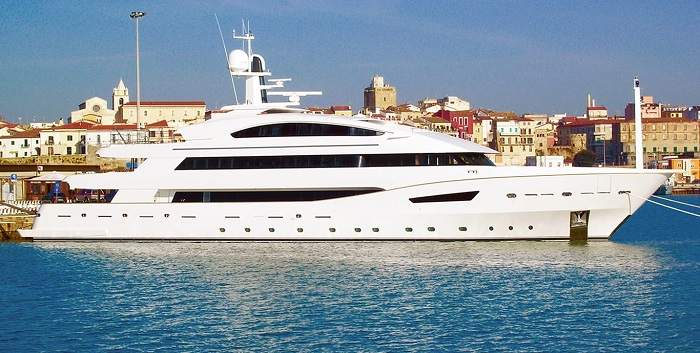 Wellness is at the very heart of this striking yacht's design. The elegant hammam is the focal point of the yacht spa, offering a traditional heat treatment prized for its cleansing and restorative properties. There is also a spacious wellness area offering a wide range of treatments, a generously sized Jacuzzi tub with panoramic views, as well as a fully equipped gym. Indeed, Beatrix offers the ideal retreat in which to de-stress and forget the worries of the day.
In addition to the yacht spa, this luxurious 50-meter vessel includes all the luxury features the world's wealthiest desire, including a spacious dining area on the main deck, six elegant staterooms, elevator, and expansive Owner's suite.
Which yacht spa takes your fancy?