Breathtaking Le Gemme Fragrance Line By Bvlgari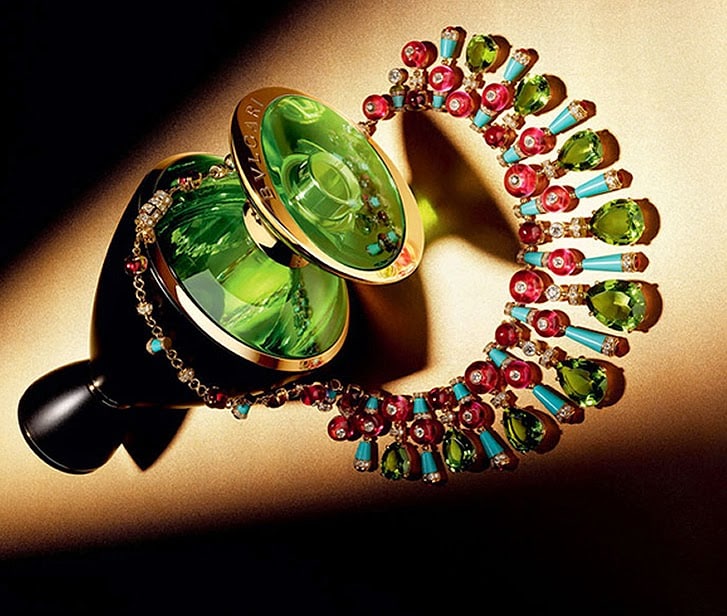 It doesn't matter if you're into fresh, floral or intoxicatingly sweet perfumes because what we are about to present is a fragrance line that is signed by one of the world's most renowned fashion houses – Bvlgari. This well-established Italian luxury brand is responsible for the creation of some of the world's most exquisite jewelry, the finest watches and the most breathtaking aromas, and so its perfumes are widely considered to be among the most incredible in the world. The Le Gemme fragrance line does the brand proud with no less than 6 different yet equally alluring perfumes that were inspired by precious gems and come in colorful, gorgeously designed bottles.
The person responsible for the creation of these olfactory masterpieces is none other than Givaudan's Daniela Andrier. As we mentioned before, the Le Gemme perfumes were inspired by gems, and so without further ado, we'll start off with the Tourmaline-related Amarena scent that flaunts a mix of floral and fruity aromas such as rose and tuberose. The fresh Lilaia perfume honors the delicate peridot and flaunts touches of orange, mate peppermint and mastic, while the amethyst-inspired Ashlemah can turn heads in an instant with its heliotrope, violet, iris and lavender mix. We carry on with the citrine-friendly Maravilla that oozes tones of acethyvenol, patchouli, jasmine and peach. Next up is Noorah and its turquoise-reminding aroma formed of benzoin resin, galbanum, cardamom, vanilla, oak, patchouli oil and tobacco. The moonstone is reminded by Calaluna, which impresses with a playful mix of cardamom, pear, sandalwood, ambrette and heliotrope.


USA citizens will have to wait all the way until February to get their hands on these exceptional perfumes, while European and Asian Bvlgari fans will be able to purchase them as early as September. You can buy the Le Gemme fragrances separately or as an entire set. A 100-ml bottle will cost about $381 or €280, which might not be cheap but hey, this is Bvlgari we're talking about!