RSX850i Midnight Black Edition Gator By John Deere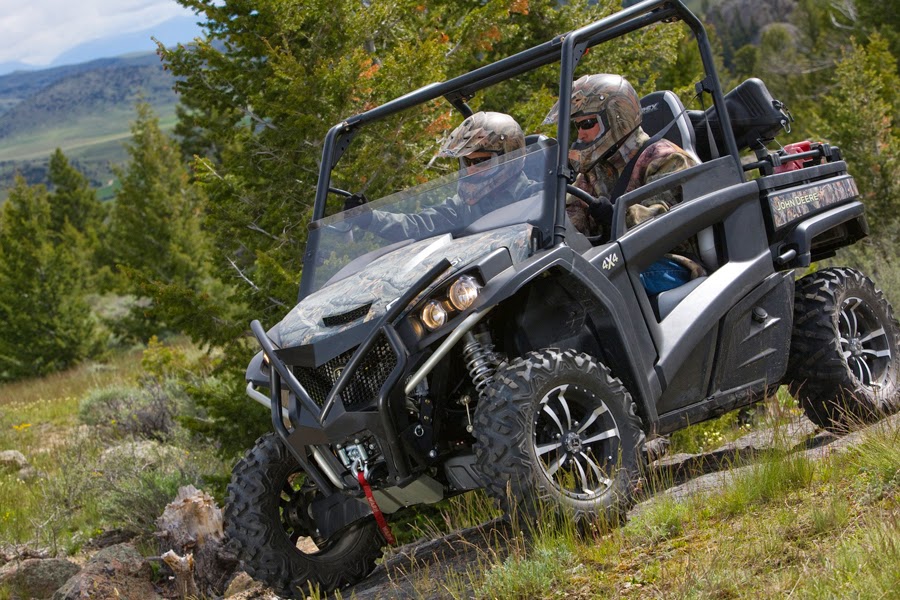 John Deere has no need for introduction, but we're going to give it one anyway just in case you're not familiar with the brand. This famous American corporation was founded in Illinois in 1837 by John Deere himself, and it is now a synonym for high-quality agricultural vehicles and other related products. Mainly, John Deere is famed for producing sturdy and powerful tractors, which is why we would rarely associate this company with a sleek black ATV, for example.
As it turns out, the John Deere RSX850i Midnight Black Edition Gator is actually a real thing. This beastly little ATV is powered by an 839 cc engine that would be a better fit for a motorcycle, which means that it flaunts 62 hp – enough for a maximum speed of 53 mph. Power aside, we have to say that this thing looks absolutely incredible! Its black matte paint job matches perfectly with its stunning set of black alloys, which were wrapped in chunky Maxxis Bighorn tires for a plus of aggressiveness and reliability.


As far as tech goes, the RSX850i Midnight Black Edition Gator boasts 4-wheel drive as well as an electronic locking front differential, a powerful Warn winch and performance seats. Would you let this little beast piggyback you through a dense forest?