What Makes The 5th Watches Stand out in the Watchmaking World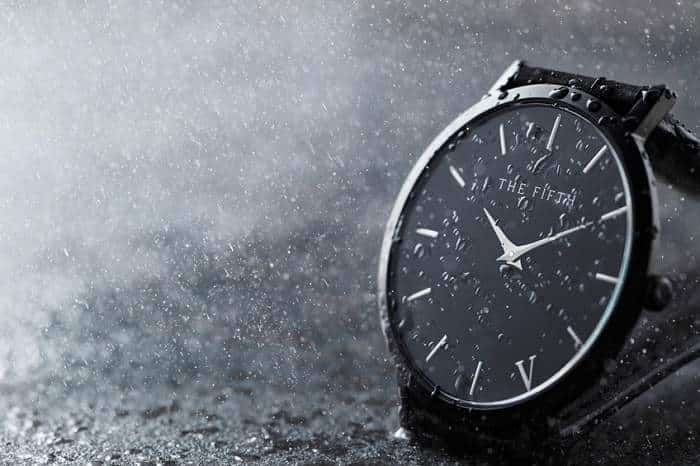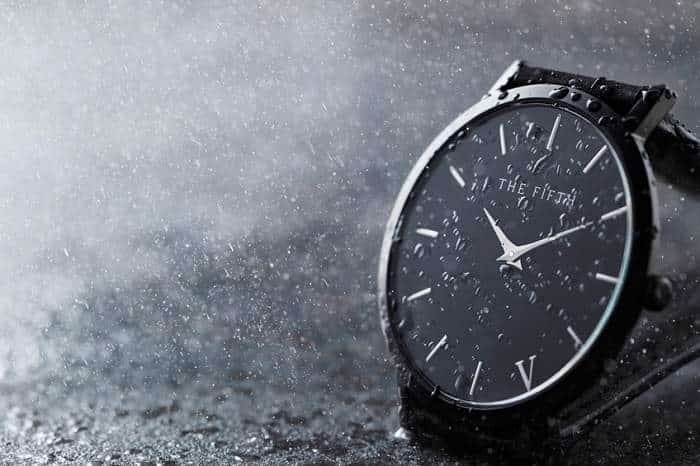 The 5th Watches – a closer look.
Depending on your own views on watchmaking design and artisanship, you might gravitate towards sporty timepieces, divers' watches, complicated mechanical watches, or just simple, minimalistic and practical pieces.
The 5th Watches fall into the latter category, and as far as minimalistic watches are concerned, they're some of the best we've come across in a long time. Surely, these are not the most luxurious watches in the world, but given their relatively affordable price tag, they offer a decent amount of features, and a satisfying level of durability to boot.
Regarding the brand's own history, the Fifth Watches was founded by Alex McBride, who is originally from Melbourne, Australia. Apparently, Alex's lifelong dream has been to establish a renowned and successful watchmaking brand. We'd say he definitely managed to achieve his goal.
Why the 5th?
Regarding the name, it is a bit peculiar, albeit original and inspiring in its own way. It actually has practical connotations, as the brand only sells timepieces on the fifth of every month. Furthermore, VIP subscribers can look forward to this day even more, as they enjoy access to unique deals and restocks. Selling watches during a single day of the month might seem a bit counter-productive, but given the brand's relatively limited collection and niche segment, it's actually a lucrative business model.
Watch designs and inspiration.
There's one thing that all The 5th watches have in common, and that thing is simplicity. Without relying too much on embellishments and flashy colors, these timepieces express minimalism in the best possible way. They are inspired by the natural beauty of the world, and this is reflected in the color choices.
Apart from a few models, most The 5th timepieces boast simple dials in black, white, blue, green, or gray. There is a model named Bilbao Gold with a golden dial, gold case, and gold strap, but that's the exception to the rule. All of these timepieces feature the brand's signature V mark at 5 o'clock for an extra touch of originality.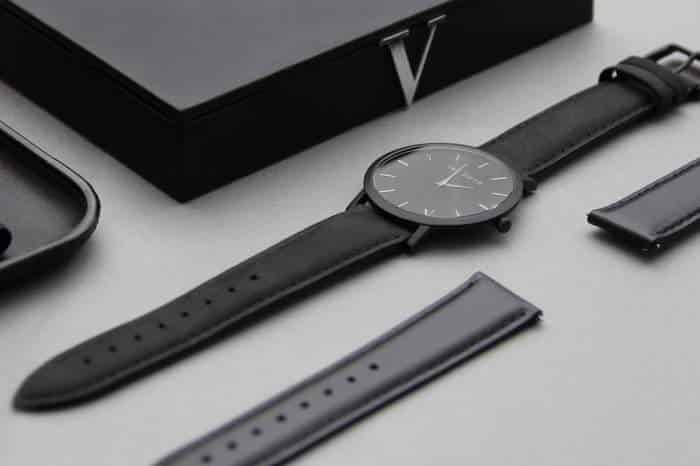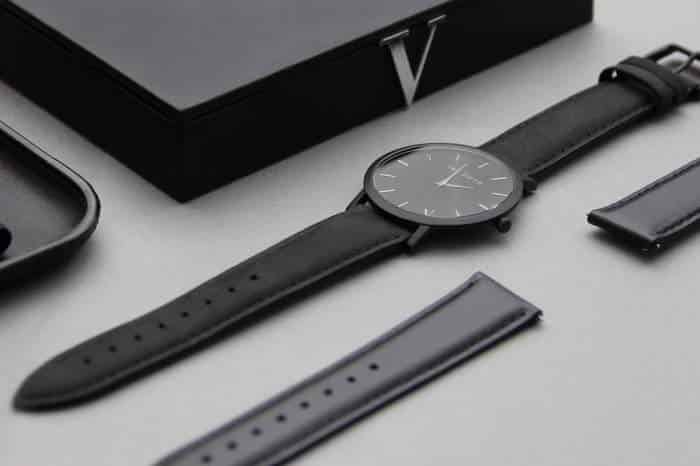 Some of these watches come with an extra strap that is easily changeable. Speaking of straps, they are available in leather, suede, SS mesh with adjustable clasps, silicon, or nylon. The color options differ greatly between models, but they always complement the case and dial either by matching them or by enabling a beautiful contrast.
Materials, movements, and price.
As we mentioned before, The Fifth has a relatively small watch selection on offer, but each watch has its own purpose in the line. The brand makes watches for both men and women although many of its models fall into the unisex line. The collections are named Bilbao, Tokyo, Melbourne, New York, Baja, London, and Auckland. The timepieces come in five sizes, namely 36mm, 38mm, 40mm, 41mm, and 43mm.
Price-wise, you will find the cheapest models, such as the Fuyu from the Tokyo line priced at just $75, while the most expensive offerings from the London line cost $170. That being said, even the most expensive The 5th watch can be considered affordable by today's standards. Generally, the cheaper models tend to sell out rather quickly, so keep an eye out on the website often if you want to get your hands on one.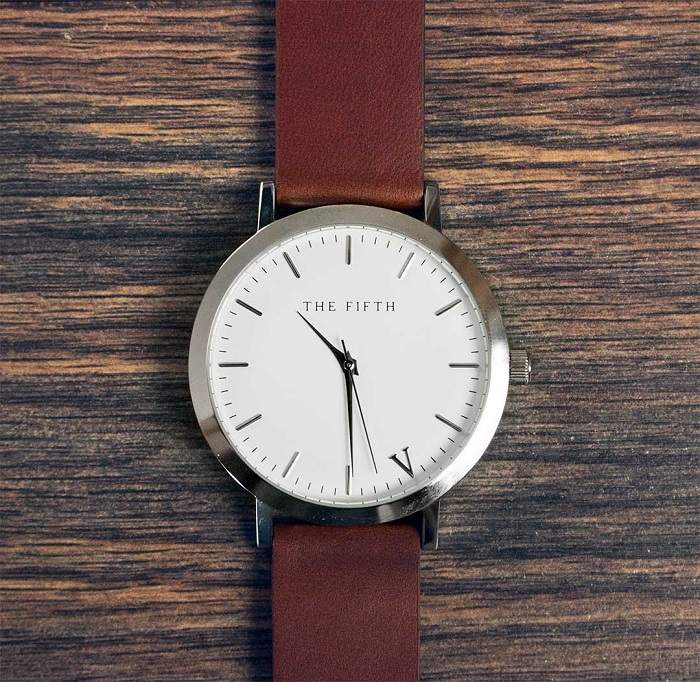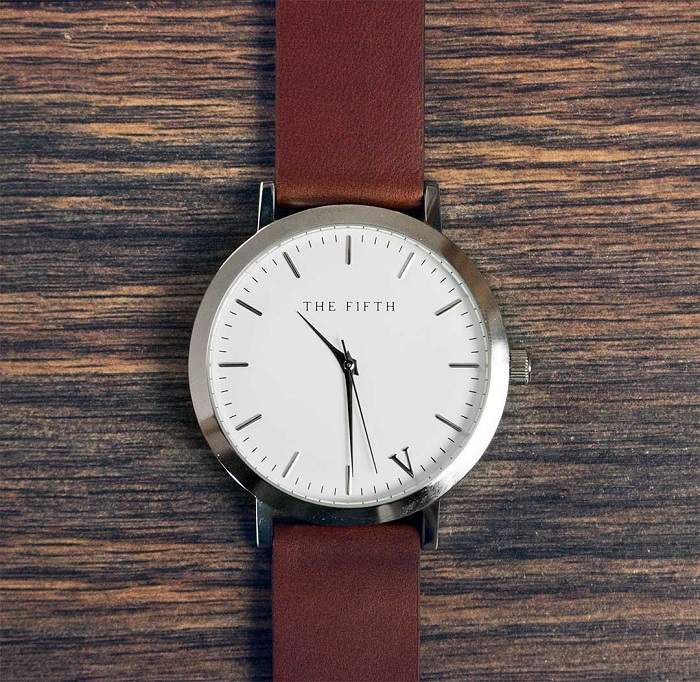 The Sierra model boasts a water resistance of 100 meters or 328 feet, and it is equipped with a countdown diver bezel and a day-date function. The case measures in at 42mm, and it houses a reliable Japanese quartz movement. As for the dial, it is protected from the elements by a hardened crystal mineral lens, which is resistant to scratches and other forms of light damage.
On the other end of the spectrum, we have the Brooklyn model, which is inspired by the multifaceted nature of this renowned New York borough. This watch comes with a simple black dial, a sleek 41mm case, and a 316L Stainless Steel Bezel. The Japanese quartz crystal and hardened crystal mineral lens are also there, as is a decent water resistance rating of 5ATM or 130 feet.
The 5th perks.
Generally, The 5th watches are manufactured using reliable materials that will pass the test of time without too many issues. Considering the affordable price tag of these products, the material choice is both adequate and welcomed.
The great news is that this brand ships its products worldwide to its customers, so there's nothing stopping you from placing an order, should you decide to do so. Apart from free shipping, the 5th also facilitates easy exchanges, and all of its watches are backed by a 2-year warranty.
What else can I buy from The Fifth?
Well, the company also sells various accessories such as sunglasses, most of which go perfectly with the watches themselves. Another plus is that each pair of sunglasses is created entirely by hand in Italy for a plus of quality and exclusivity. At the time of writing, the frames collection includes five products named Clarence, Penny, Thornhill, Goodsen, Golightly. Each model comes in two different colorways, by the way.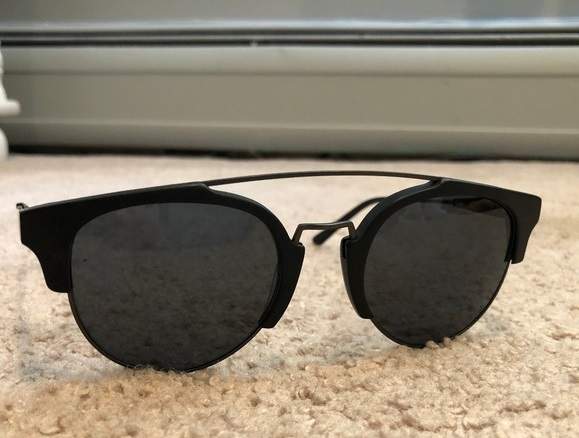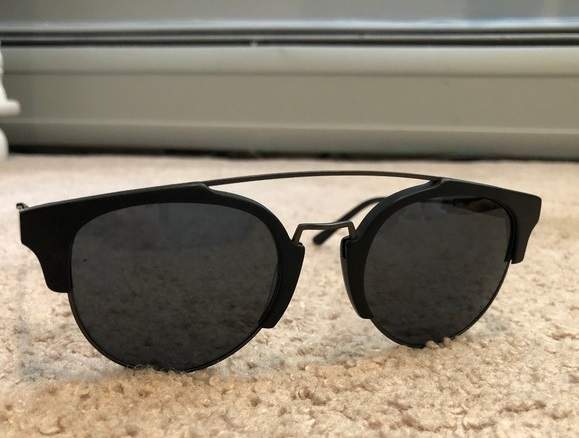 Apart from sunglasses, you should also have a look at their carry wear line, which comprises four different travel bags in different sizes. The Everyday Tote comes in black or white and costs $95 to $105, while the larger Weekender would set you back around $145. There's also The Staple II bag, which has two versions in a smaller or larger size, each priced closely around $120.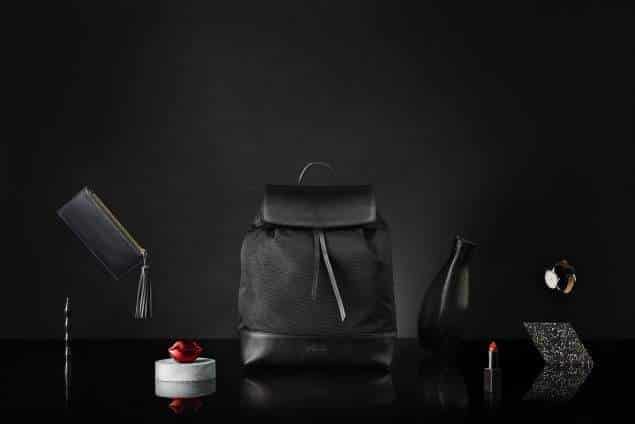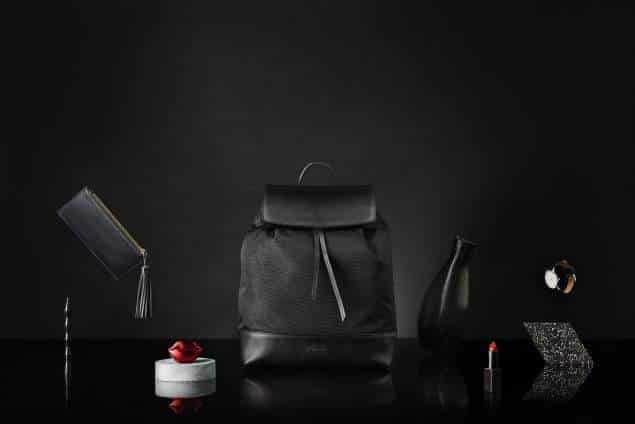 Charitable endeavors.
The 5th Watches has pledged that 5% of its profits from each watch sale goes to empowering the next generation. According to the official website, each time you buy a timepiece from them you help a child reach their potential in life. These proceeds help provide opportunities for less-favored children from all corners of the world. We've certainly seen watchmaking brands donating to charity before, but usually, these are larger, more established brands.
We congratulate The 5th for its unique approach to watchmaking, for its commitment to excellence, and for its drive to provide affordable luxury to the masses. As soon as we'll manage to get our hands on one of their watches, we'll provide you with an in-depth review.