Best North American Train Rides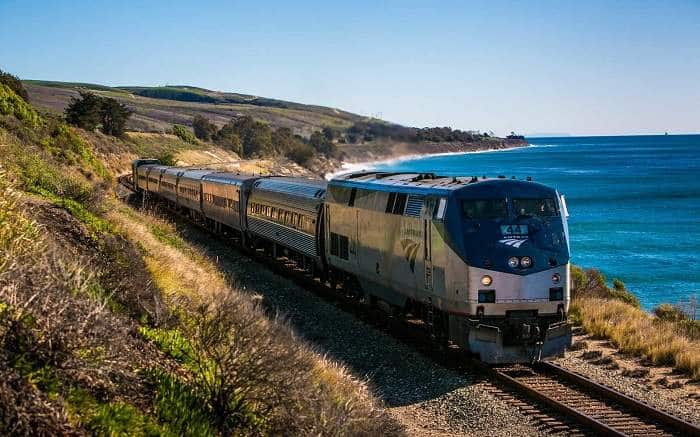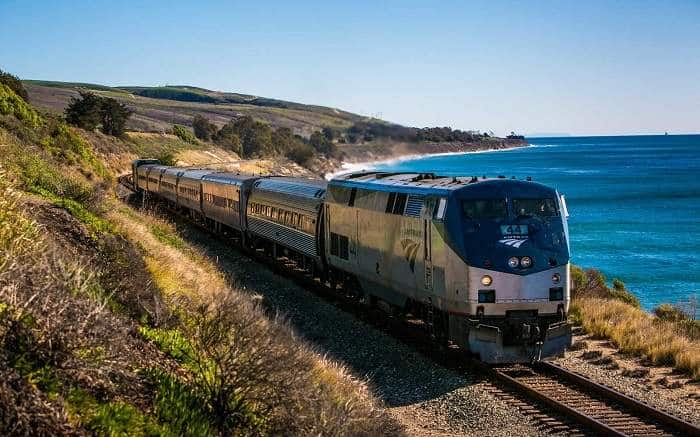 How come luxury train rides are still relevant?
There was a time when trains represented the main means of transportation over long distances. Maybe it wasn't the most affordable way to get around, but it was definitely comfortable, particularly when it comes to traversing multiple states.
North American train rides are still incredibly popular today, and we're not just talking about traveling for the sake of getting from A to B. There are some very special train services out there that aim to deliver a luxurious experience while providing access to some of the best tourist destinations in North America.
It's not surprising that luxury train rides are making a comeback right now, as many of us are so incredibly burnt out by technology. Spending some time in a comfortable cabin while admiring the countryside for a few days is definitely a nice way to unplug and relax.
Today we're going to have a closer look at the 10 best train rides in North America, and we're going to tell you exactly what makes them special. We'll tell you where you can board, what it will cost you, and what you can expect to see during your trip.
Our aim is to help you choose a train trip that will meet and surpass your expectations. The following list includes some of the best trains in the United States, but also a few from Canada, just in case you want to give the Great White North a chance.
1. The Canadian – Toronto to Vancouver.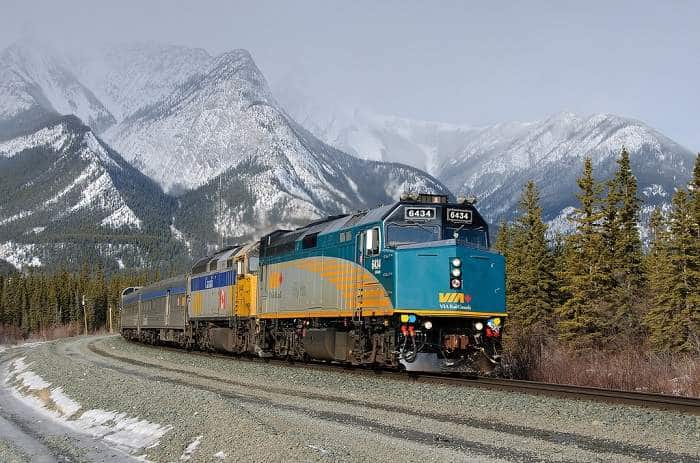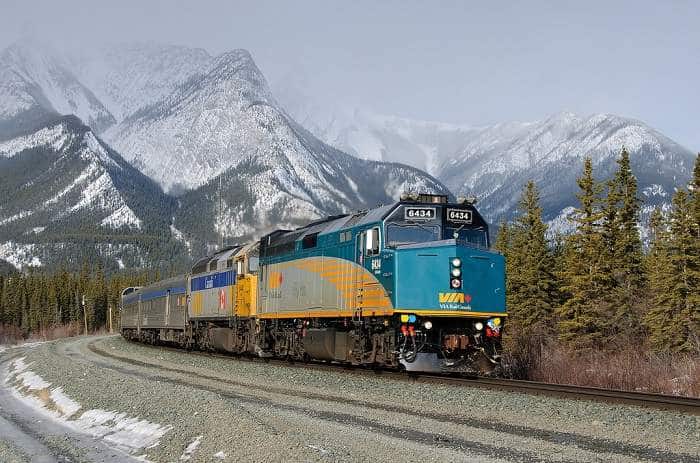 Alright, the first train ride that we're going to suggest is Toronto to Vancouver. The service covers a vast distance of 2,775 miles (4,466km), and it will take you from Ontario all the way to British Columbia. On the way, you'll get to admire Canada in its entire splendor, all thanks to Canadian Affair, which is the main operator. Actually, the company has embedded this ride into the "Canada Winter Crossing Holiday," which lasts for 14 nights.
What is included?
First of all, the company offers international flights via Air Transat, which departs from London Gatwick. This is an economy-type flight, mind you, but as you're about to find out, the pricing for this particular train ride is relatively affordable, all things considered. You'll also be able to select your seat on the train, and you'll receive accommodation for 12 nights.
On the way, you'll get to enjoy a full day trip to Niagara Falls, as well as a Maligne Canyon Icewalk. If you'd like to take part in this awesome train ride, you'd have to choose one of the selected departure dates between November and April.
How much does it cost?
The entire trip will set you back about $2,555 per person. This might seem a bit steep, but given the length of the trip, as well as the included accommodations and transport, it's actually quite a decent deal. We'll attach the official website for this luxury train ride below.
2. America Coast to Coast with Grand Canyon.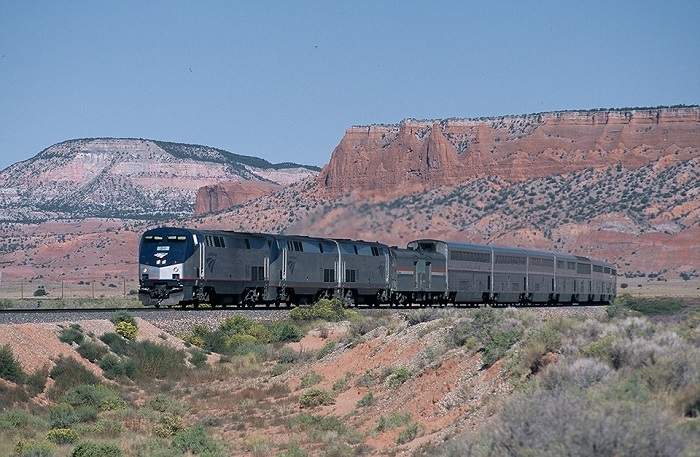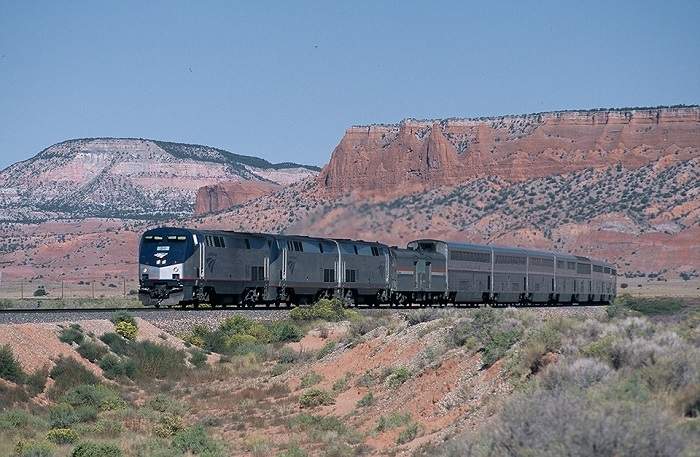 This unique luxury train ride will take you from New York City all the way up to the Grand Canyon. The service relies on four Amtrak trains, which depart from the Big Apple and eventually end up in Los Angeles. Managed by HolidaysByRail, the trip lasts 14 days, and it provides plenty of sightseeing opportunities in New York, DC, Chicago, the Grand Canyon, Los Angeles, and Universal Studios.
What is included?
By paying the full price, you'll get to enjoy hotel accommodations for 10 nights, as well as selected meals. The meals can also be served on board the train if you upgrade your accommodation to a roomette or a bedroom, so it's good to keep this in mind. There's also a Hop On/Hop Off double-decker bus tour in New York City, as well as a Roundtrip Travel at the Grand Canyon aboard the Grand Canyon Railway.
How much does it cost?
The train departs daily between April 5th and October 26th, and the entire trip costs $2,595 per person. This is definitely one of the best ways to explore the United States, as it provides plenty of opportunities for exploration. Whether you're a US Citizen or a tourist, you'll definitely enjoy the experience.
3. American Heritage Package.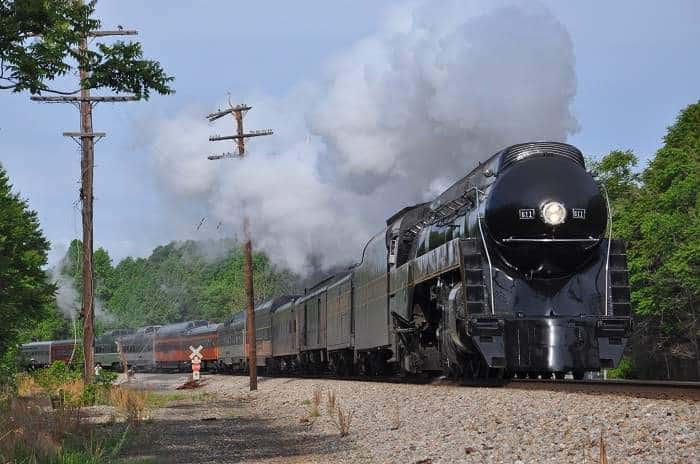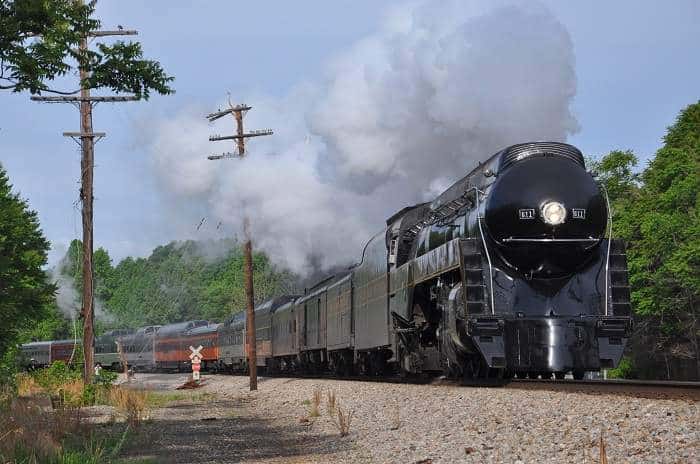 Yes, this is one of the most patriotic-sounding American luxury train rides that we've seen so far. However, it's also one of the most impressive, and it's definitely worthy of its name. One of the trip's main highlights involves walking the renowned Freedom Trail, but we should also mention the visit to Boston Common. Starting off in Boston, the American Heritage trip goes through New York City, Philadelphia, and Washington DC.
What are the main highlights?
The Hop-on, Hop-off sightseeing tour of Boston, as well as the tour of New York City. The trip includes dinner at The View Restaurant, as well as admission to the International Spy Museum or the Newseum. Accommodations are provided one-way in Amtrak Coach, and there are also hotel accommodations for nine nights. There are two dinner meals included as well.
How much does it cost?
As one of the most splendid train rides in North America, this one costs up to $2,499 per person, and it lasts a total of ten days. If you'd like to book a trip, just head over to the RailBookers website that we provided below. Keep in mind that prices do not include rail from your hometown. In order to be sure that everything is to your liking, just make a call in advance. Better safe than sorry, right?
4. The Canadian Rockies and Coast Journey.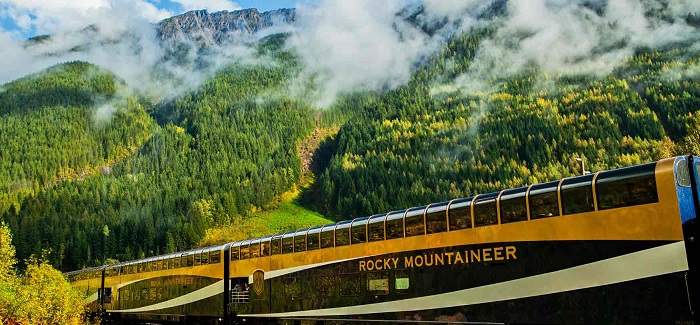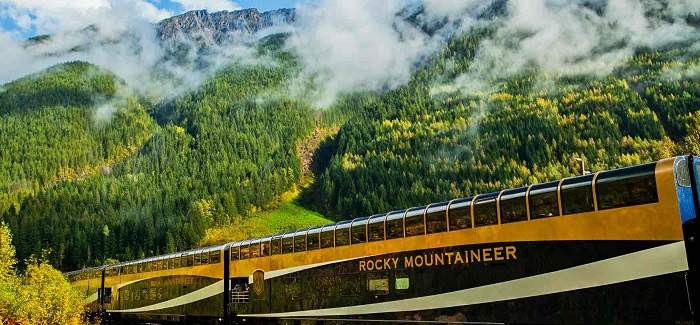 British Columbia and Alberta have never looked this good! The journey starts off in Vancouver, but you soon board VIA Rail and embark on a unique adventure that includes the Jasper National Park and Prince Rupert. You'll also get to see Grizzly bears at the North Coast, to say nothing of whale watching, which is an experience that we definitely recommend at least once in a lifetime.
What are the trip's main highlights?
Aside from the hop-on, hop-off sightseeing tour of Vancouver, you mean? Well, you'll enjoy admission to the Vancouver Lookout, and you'll take part in a sightseeing tour of the Icefields Parkway. The package also comprises seven nights of accommodations at a hotel, as well as one night on board a VIA Rail train. As far as food goes, you'll get a single meal, namely a lunch.
What's the price?
The adventure lasts nine days, and pricing starts off at $1,699. This is one of the cheapest train rides on our list, and it also happens to provide very good value for money. It offers a relatively affordable way to explore Canada, and it doesn't sacrifice comfort or convenience in any way.
5. America's Deep South.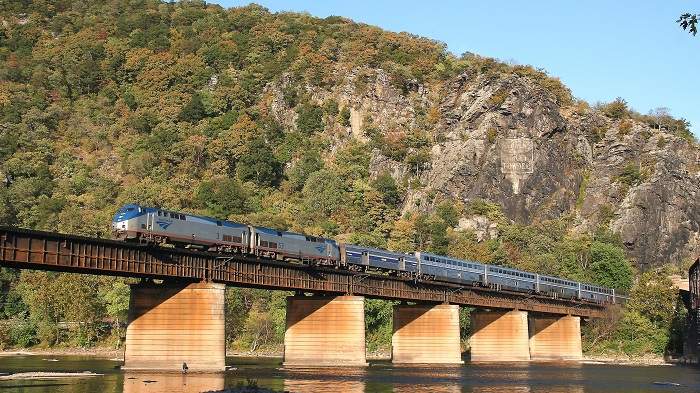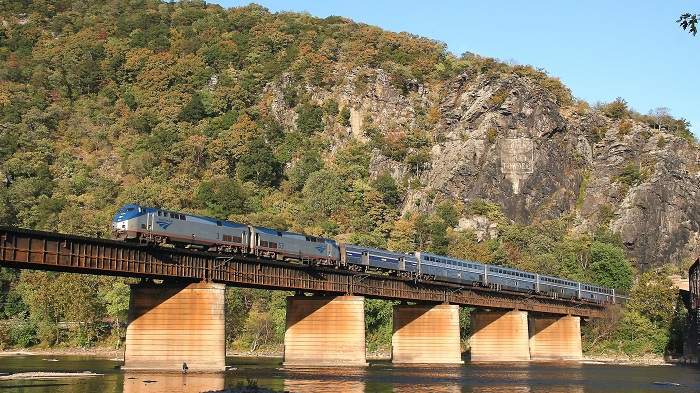 This one is for those of you who want to experience the heartland of great American music firsthand. America's Deep South train tour begins in Nashville, which is known as the home of Country music, and eventually moves on to Memphis and New Orleans. Operated by Rail Discoveries, the journey also goes through Atlanta, Chattanooga, and Graceland.
What's there to see during the trip?
Along the way, you'll stop by Jack Daniel's distillery, and you'll also get to visit the Country Music Hall of Fame & Museum. Just in case that's not impressive enough, you'll stop by St. Louis Cathedral, which is a spectacular place to visit any time of the year.
Other highlights included in the base price are 8 nights of hotel accommodation, an optional excursion to the Grand Ole Opry, as well as a flight from London to Atlanta and from New Orleans to London, just in case you're an international traveler.
Pricing:
You'll get to experience all of the above for around $2,740. If you're a fan of great American music, you'll definitely find the journey worthy of the price, but if you're not necessarily into music, best to stay clear of this one.
6. Grand Alaska Railroad.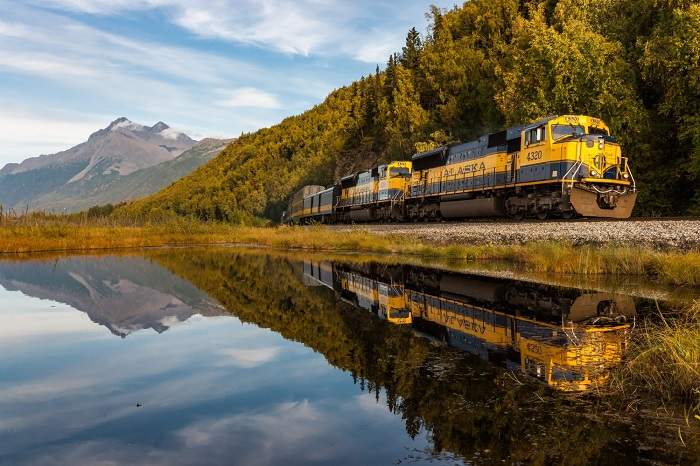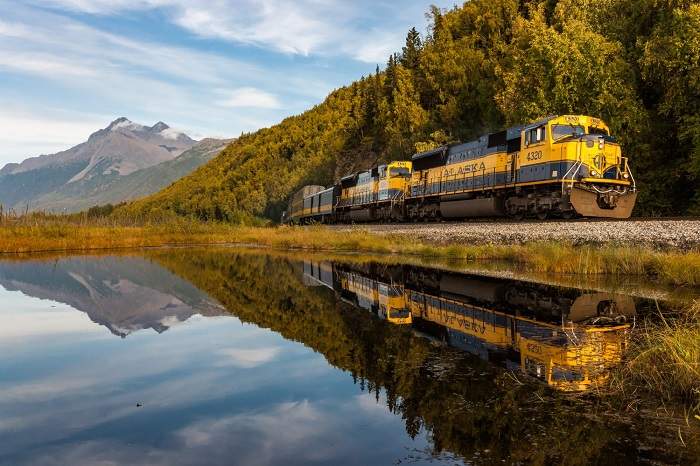 Have you ever wanted to travel straight into the heart of Alaska? This wonderful train trip will take you to the highest mountain on the continent, and it will give you the opportunity to admire the wildlife in several national parks. Moreover, you'll get off the train and sail over gorgeous fjords.
Main highlights:
What makes this one of the best train rides in the world is the sheer number of available activities. We're talking about the opportunity to visit Anchorage, which is the main gateway to Alaska, to say nothing of the city tour of Fairbanks. Moreover, the Tundra Wilderness Tour of Denali National Park is something to write home about, as is the steam-powered paddleboat cruise and heritage rail journey.
Is it expensive?
In two words: pretty much. At $6,150 per person, this is one of the more expensive suggestions on our list. Still, you'd be hard-pressed to find a better opportunity to explore Alaska in its entire splendor without sacrificing on comfort.
7. Polar Bear Express.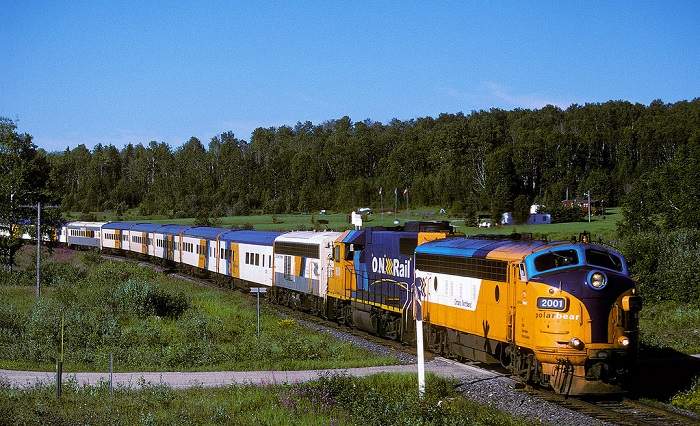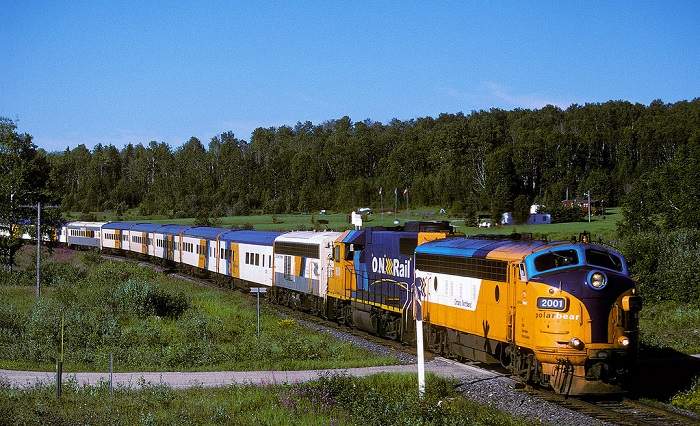 The Polar Bear Express is part of a special luxury train package named Eastern Canada in the Fall, which is being offered by Ffestiniogtravel. During your trip, you'll be able to take the train across Canada's great wilderness all the way to Northern Quebec and Ontario. It's worth noting that this is not your usual tourist trip, so if you were looking for something different, this is it.
Will there be Polar Bears?
Absolutely, as Day 9 involves a visit to the Polar Bear sanctuary, which is actually located close-by to your hotel. Until then, however, you'll go through Montreal, Quebec City, Cochrane, and Moosonee over the course of eight days.
The price includes flights in Economy Class, as well as all rail journeys and adequate accommodations in fine quality hotels. If you're arriving from the UK, you'll benefit from the service of a tour leader in London.
Pricing:
The Polar Bear Express costs somewhere around $4,700 per person. How many times in your life will you get a chance to sit face-to-face with a Polar Bear, though?
8. Coast Starlight – Seattle to Los Angeles.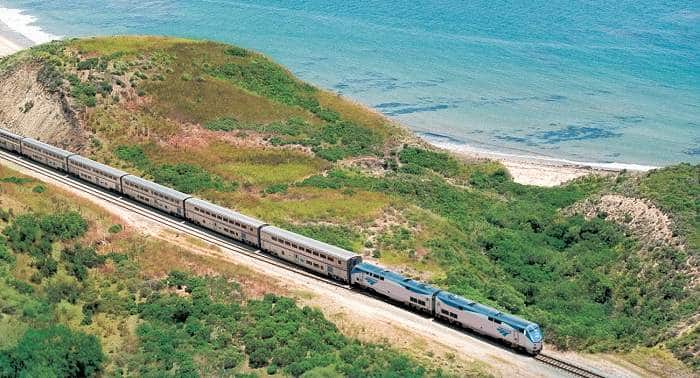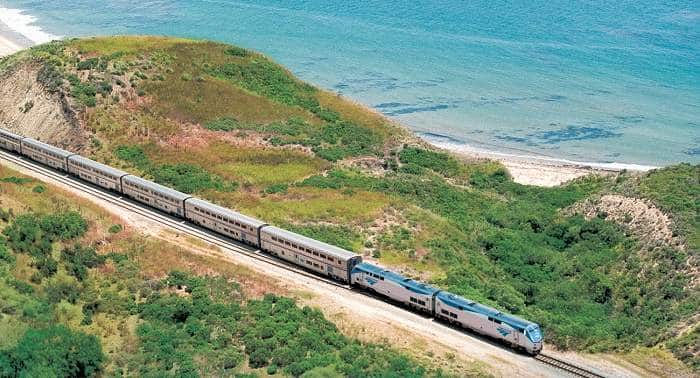 We're moving on to a very special train tour along the Western Coast of the United States. Coast Starlight offers a Seattle to Los Angeles train ride that is available in two different versions. The trip can either last for three days or seven days and as you can probably imagine, the 7-day one is quite a bit pricier.
The three-day version:
This trip involves an Amtrak Coast Starlight train going through Santa Barbara Coast and Vandenberg AFB, overnight in San Luis Obispo. It then goes through Hearst Castle, San Simeon Coast before it rides through Salinas Valley. The end of the trip culminates at Pebble Beach and Carmel.
The Seven-day version:
This week-long tour includes 2 nights and a tour of Los Angeles, as well as the same Amtrak Coast Starlight through Santa Barbara Coast and Vandenberg AFB, overnight in San Luis Obispo. You'll also get to see Hearst Castle and ride through Salinas Valley, reach Pebble Beach and spend two more nights following a tour of San Francisco.
Pricing:
Pricing starts off at $1,034 per person for a single individual enjoying the three-day Seattle to Los Angeles Trip. For seven days, the price goes up to $2,418. Since this is a train ride, after all, be prepared to put up with some delays or minor changes. In the end, it will all be worth it.
9. California Zephyr.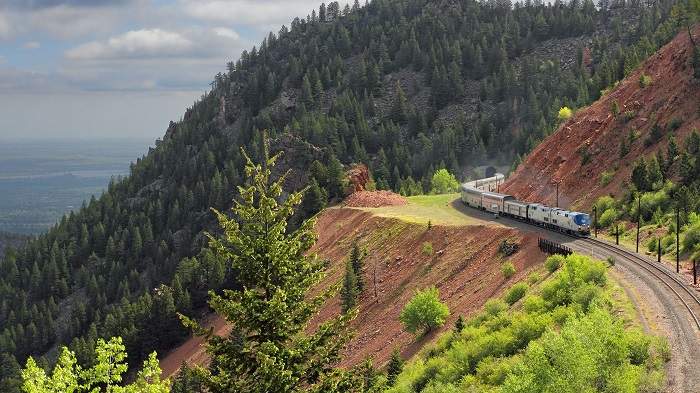 Amtrak's California Zephyr is widely considered the most beautiful train ride in the world. There's some merit to these claims, as the train passes through some incredibly picturesque areas as it goes from Chicago to San Francisco. Also known as the CZ or Silver Lady, the service has 33 stops, and it travels 2,438 miles in around 52 hours.
Highlights and accommodation.
The Zephyr runs every day between Chicago and San Francisco, and it passes through the plains of Nebraska to Denver, across the Rocky Mountains to Salt Lake City, and then through Reno and Sacramento into San Francisco. As you can probably tell by now, this is an incredibly scenic route.
Primary amenities consist of a lounge car, and a dining car, while the accommodation options are quite varied. You'll be able to stay in a Superliner Roomette, a Superliner Bedroom, a Superliner Bedroom Suite, a Superliner Family Bedroom, or a Superliner Accessible Bedroom. Reserved lower and upper-level coach-class seats are also available.
You can even take pets along, provided they meet certain guidelines. Generally speaking, small dogs and cats shouldn't pose any problems.
What about pricing?
Well, a regular seat on board the California Zephyr costs $145, while a roomette goes between $500 and $900. Pricing depends on various factors, such as traveling alone or with a loved one, or bringing pets along for the ride.
10. Great Smoky Mountain Railroad.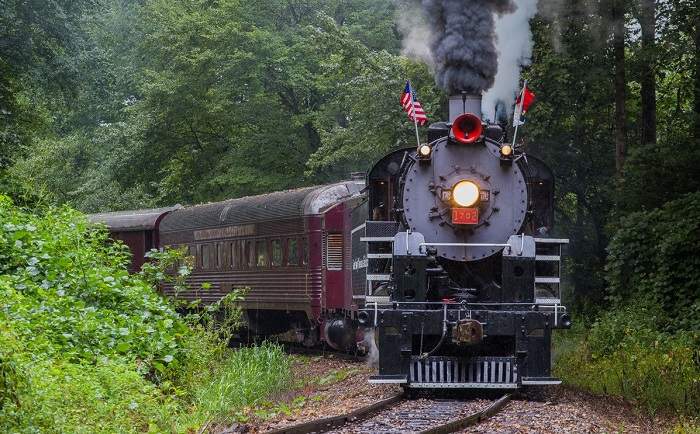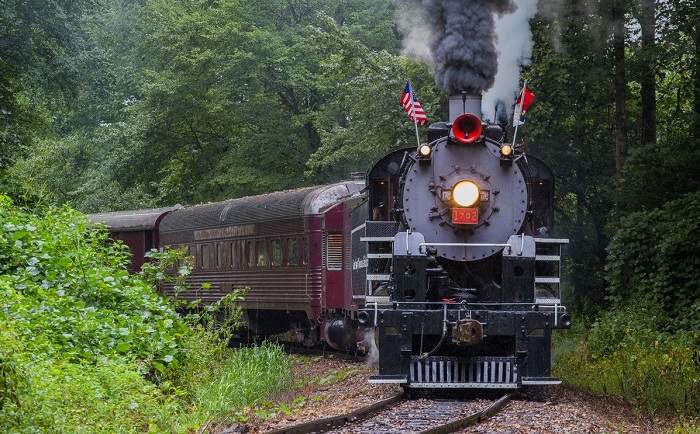 We'll end our list with an incredibly affordable and fun train ride. If you're into American history, you'll definitely enjoy the Great Smoky Mountain Railroad. The company that operates this service allows its visitors to experience a train ride on a steam engine that goes all the way back to 1942. However, there are trips available on conventional diesel trains, and since they both go through the same route, it doesn't really matter which one you pick.
Main things to see:
On the way, you'll enjoy the Tuckasegee River route, which goes through Dillsboro, as well as the Nantahala Gorge route, which goes over the Fontana Trestle and Fontana Lake. The total length of the route is just 53 miles, but the asking price for this unique train ride is nothing to be concerned about either.
The train goes through Dillsboro, Bryson City, Whittier, Fontana Lake, and it allows guests to visit the Nantahala Outdoor Center. Moreover, the railroad also operates the Smoky Mountain Trains Museum, which is adjacent to the historic Bryson City depot. The museum includes more than 7000 Lionel model engines, a large model train layout, a gift shop, and an activity center for children.
Pricing:
Since we mentioned pricing, the diesel locomotive rides start off at just $51, as long as you're willing to ride coach. First-class prices go up to $96, while Premium Open Air Gondolas cost $76.