The Most Reliable Luxury Cars In the World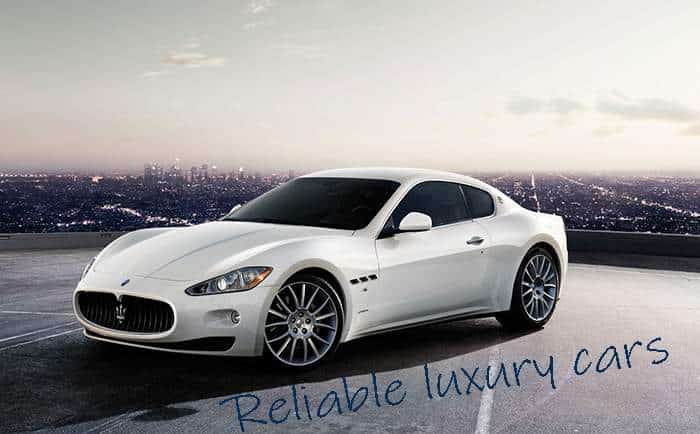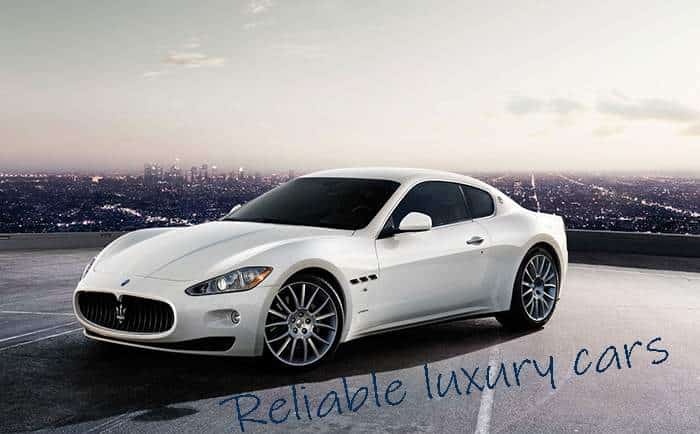 A quick look at the most reliable luxury cars in the world.
So, you decided it's time to get a new car, a luxury car, one that would meet and surpass all of your expectations when it comes to comfort and power. However, not all luxury cars are created equal, and in terms of reliability, they vary greatly from model to model even within the same brand. The most reliable luxury cars in the world are not necessarily the flashiest or the most powerful, but they were designed to last for decades. Consequently, some of them are passed down from generation to generation even though they might lose their luxuriousness over the years.
In order to figure out what are the most reliable luxury cars ever made, we have to think about what luxury means for us. Nowadays, standard equipment on new cars provides more comfort and convenience than a full-option vehicle did back in the day.
It's true that you don't necessarily need all the bells and whistles in order to get where you need to go. You don't need massage seats, the largest navigation screen, the softest leather seats, or the most precise steering. However, they're all nice to have, and if you have the money for it, nothing should stop you from enjoying the finer things in life.
How important is reliability in a luxury car?
Back to the matter at hand, even if you do have the money to spend on a brand new luxury vehicle, you won't want to service it every few months. That's just no fun at all. Therefore, we decided to have a close look at some of the most reliable companies and some of their most reliable luxury cars, so that you might have an easier time picking your next lavish vehicle.
The following cars are not presented in any particular order, as they all have their strengths and weaknesses, so it all comes down to your own personal preferences in the end.
2011 Cadillac STS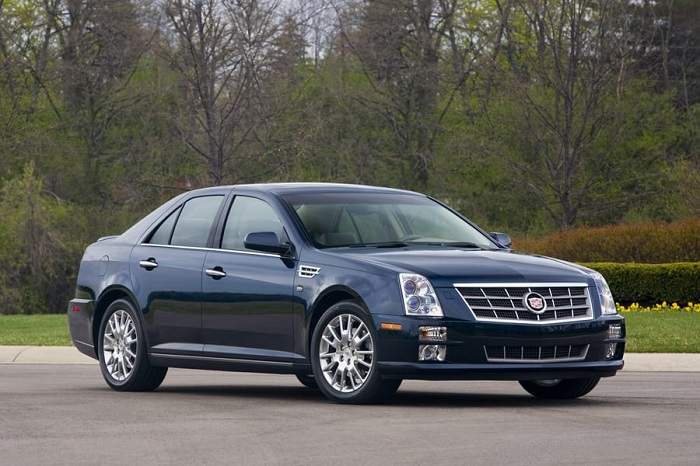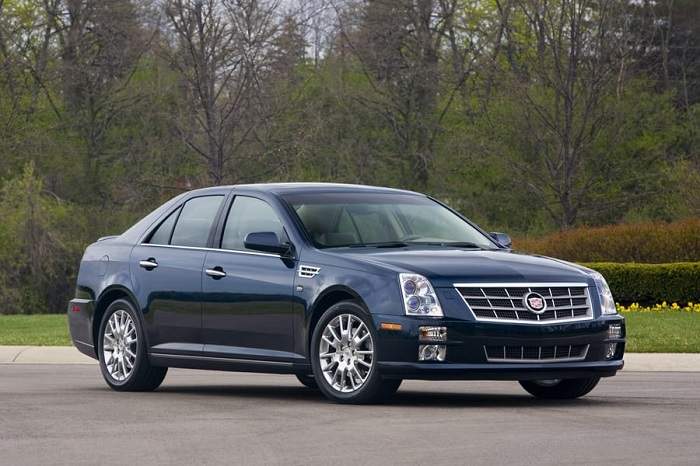 The Cadillac STS, also known as the Seville Touring Sedan, is one of the company's most successful luxury vehicles, and for good reason. Manufactured and sold by General Motors from 2004 to 2011, this car is not exactly new by any standard, but if you're looking for a used yet reliable American luxury car, this is probably your best bet. As the successor to the Cadillac Seville, the STS was officially the company's most expensive Sedan while it was in production.
In crash tests, it received a four-star frontal and five-star rear passenger certification, which makes this one of the safest sedans in the world. In 2008, the model received a series of visual updates for its interior and exterior, and this allowed it to soar in popularity even more. Speaking of aesthetics, the Cadillac STS was never the flashiest or the most luxurious looking car out there. That's not what Cadillac is all about after all. Owning such a car makes a clear statement: you have money, but you don't like to brag about it too much.
As reliable as they come.
Back to reliability, the 2011 Cadillac STS  has every bell and whistle you could possibly need, and it should all work perfectly fine even after a few good years of use. The V6 under the hood offers more oomph than you would expect for such a heavy car, and the all-wheel-drive system certainly helps if you live in snowy areas. It's also worth noting that if you're aching to experience true American luxury, this is the model you should look for. Alternatively, the Cadillac XTS feels more like a BMW or a Mercedes-Benz, and some old-school Caddy fans might not be too happy about it.
Audi A8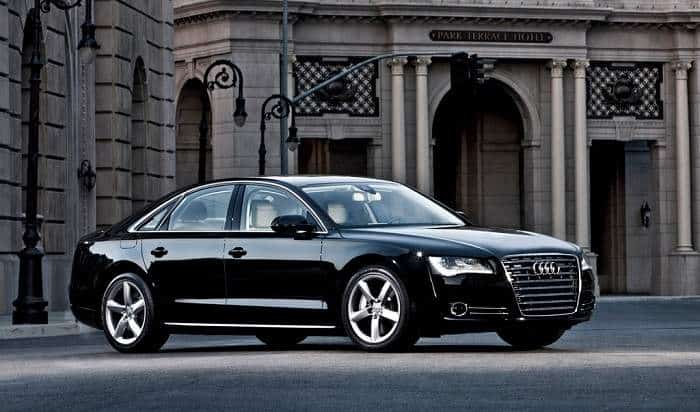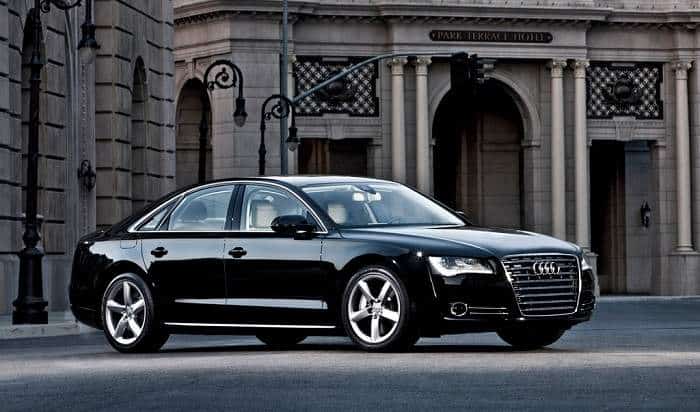 The Audi A8 has been around since 1994, and it represents a clear successor to the Audi V8. It is a fully-fledged German four-door luxury sedan and one of the most luxurious cars in the world alongside the Volkswagen Phaeton. There's something about Audi cars that allows them to stand out when compared to other German offerings. The interior was designed with symmetry in mind, and nothing looks out of place no matter where you look. On the outside, this car looks stunning from every angle, but I've always been taken with those sad-looking taillights, which make it look serious, elegant, or even menacing at times.
The 2019 model has received a complete interior revamp, which includes two main touchscreens, as well as a futuristic-looking gearbox section. I'm not exactly sure that touchscreens are the most practical choice for any car, as they tend to get messy quick due to fingerprints and such. However, touchscreens are the present and probably the future when it comes to tech, so we'll just have to live with them.
Engine and power.
There are plenty of engine options to choose from, including more economical Diesel engines and some powerful gasoline-based TFSI solutions. It's worth noting that since 2012, Audi has been equipping some A8s with 2.0 TFSI hybrid engines, which offer a combined output of around 242 horsepower. There are Quattro versions as well with Audi's own all-wheel-drive system, as well as manual and automatic gearboxes. Truly, Audi has gone out of its way to offer a plethora of options, which means that you can customize your A8 according to your own needs.
German luxury  – top-notch reliability.
In regards to reliability, this is a German luxury car after all, and while some of you might say that they certainly don't make them like they used to, that's not always the case, especially with the higher-end models. The A8 is backed by a four-year or 50,000-mile warranty, and while some owners have complained about failures in the gearbox department, most of them agree that this is an understated, luxurious, and highly practical vehicle.
Buick Cascada Luxury Convertible


About a decade or so ago, convertible cars were really popular, but they've gradually fallen out of grace, at least in some parts of the world. They're not exactly the most practical, especially the really luxurious ones, but that was never the point behind owning a convertible anyway. It's all about feeling the wind through your hair, enjoying the sunlight on your face and holding your hands up while you cruise through town (as a passenger, of course).
Now, if you're in the market for a truly reliable luxury convertible, you'd be hard pressed to find something better than the Buick Cascada. Buick is a division of General Motors, and it's been around for around 115 years. They know a thing or two about making cars over there, and the Cascada has been around since 2013 when it entered production courtesy of Opel. Depending on where you live, this car boasts different brands and different names.
Should you give it a chance?
In the US, it is manufactured by Buick, and it boasts a 1.6L inline 4 engine that's incredibly fun to put through its paces, all thanks to its 170-horsepower output. Regarding the interior trim and options, this car basically flaunts the interior of the Opel Astra J, which is not exactly Bentley territory, but it's not as cheap as a Renault either. The Buick Cascada is a fun and comfortable convertible, and since it basically has German roots, it won't let you down when you need it the most.
BMW X7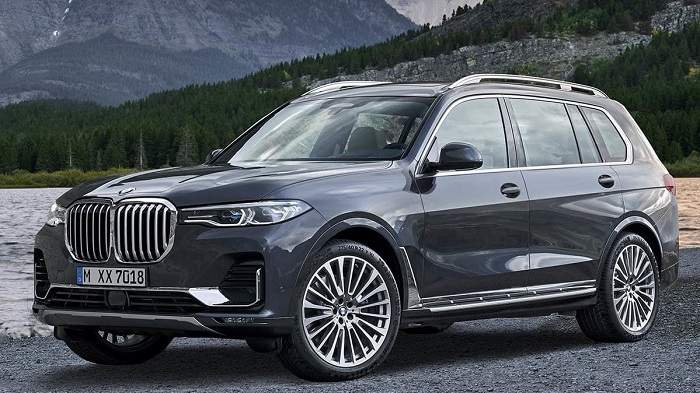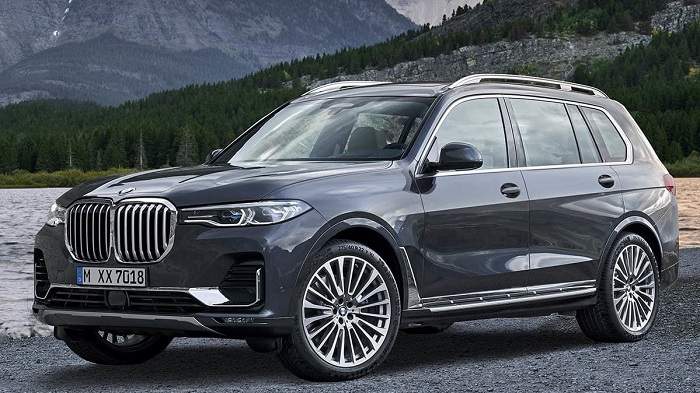 BMW, otherwise known as Bayerische Motoren Werke or Bavarian Motor Works, has been around since 1916. Over the years, the brand has made quite a name for itself, particularly in the world of luxury, as its vehicles are some of the most comfortable and powerful in the world. Indeed, BMW is often associated with reliability. Its older models have passed the test of time with flying colors, even though maintaining a BMW in full working condition might cost a pretty penny in the end.
Yes, BMW parts are relatively expensive, but they become even pricier for the higher-end models such as the BMW X7. The X7 is the company's flagship sports utility vehicle, and as such, it is one of its most expensive and luxurious offerings. The X7 was announced for the first time in 2014, but the model that we had in mind for our little presentation is the X7 G07 from 2018.
This awe-inspiring SUV comes equipped with a 3.0-liter l6 engine or a 4.4-liter V8, both of which offer impressive amounts of power. The 3.0-liter version offers 335 horsepower and 332 lb.ft of torque, while the beefier 4.4-liter V8 flaunts 456 horsepower and 479 lb.ft of torque.
Is the BMW X7 reliable?
Depending on its version, the X7 costs between $74k and $92k. While that's not exactly Bentley territory, it's still quite expensive, even for an SUV. However, for that kind of cash, you'd get to enjoy German engineering at its finest. Not only is the X7 one of the most reliable luxury cars in the world it's also one of the most beautiful and powerful ones. Its standard equipment alone is enough to impress luxury enthusiasts, to say nothing of the interior trimmings and modern exterior design.
BMW did not recall any 2018 X7 models so far, which is definitely good news for those of you thinking about purchasing a used car.
Lincoln Continental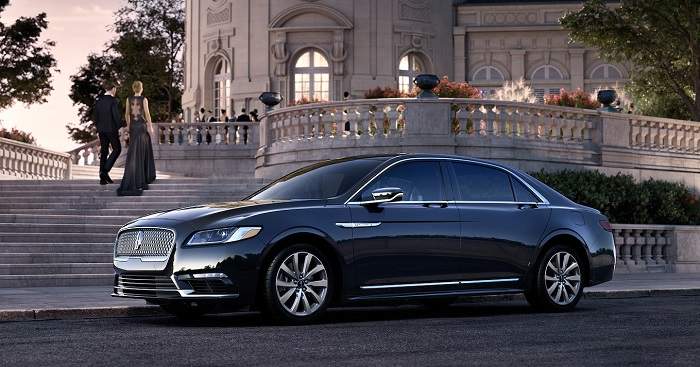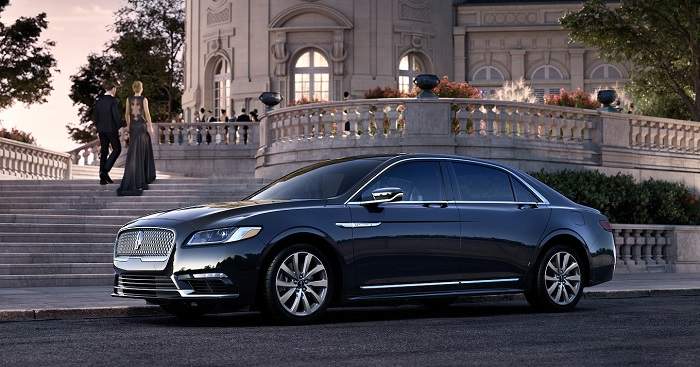 Often featured in movies and TV shows as the go-to car for the world's elite, the Lincoln Continental is one of the oldest and most prestigious luxury cars in the world. Originally introduced in 1939 as the personal car of Edsel Ford, the Continental has been in production for almost eight decades. There are ten generations of Lincoln Continentals, and the most recent ones have built on that experience and heritage in order to provide some of the highest levels of safety, reliability, and comfort.
The tenth generation entered production in 2017, and it is based on the Ford CD4 platform. Fun fact: the Continental is the longest-wheelbase Lincoln sedan produced since 1979 apart from the long wheelbase L Town Car. As far as engines are concerned, the Lincoln Continental comes with a 2.7-liter EcoBoost V6 twin-turbo engine, a 3.7-liter Cyclone V6, or a 3.0-liter EcoBoost twin turbo. As such, the car is well-suited for both the USA and European market.
Although not the best-selling luxury car in the world, the Lincoln Continental has a unique heritage and deep roots in the luxury world. The name alone inspires lavishness and extravagance, and as such, the model is likely to stick around for quite a few more years. As far as reliability is concerned, Ford knows a thing or two about building tough cars. The Continental is aimed at the elite, and it doesn't disappoint when it comes to safety and reliability.
Lexus ES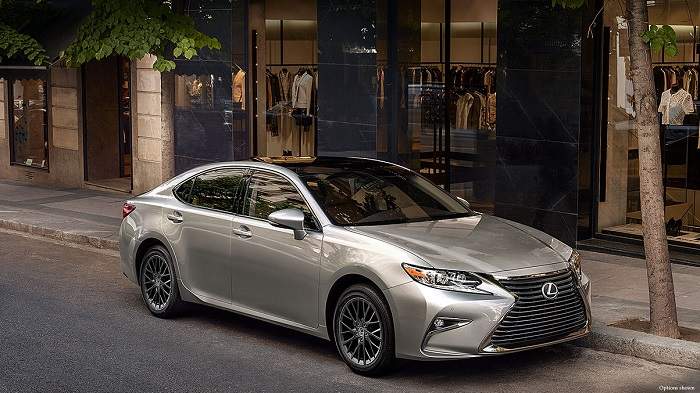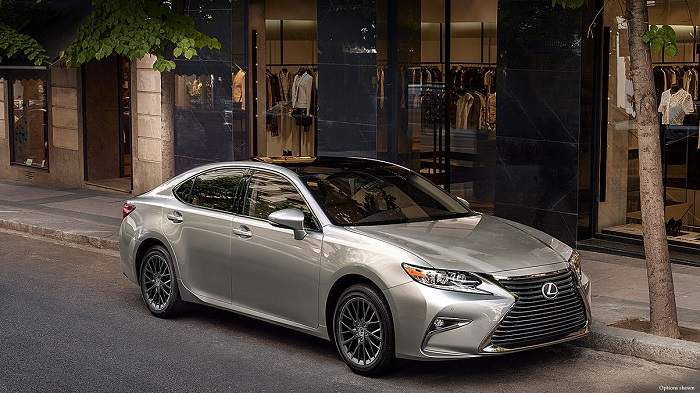 As the official luxury division of Toyota, Lexus is renowned worldwide for its fancy vehicles, and the Lexus ES is the tip of the spear. This mid-size luxury/executive vehicle has seven generations under its belt, each featuring relatively powerful V6 engines under the hood. The most recent generation kicked off in 2015, and it represents a facelifted variant of the older model. It is the best-looking Lexus ES to date, and it's also the most reliable so far thanks to a generous selection of modern technologies.
The Lexus ES is undoubtedly a luxury car, but it also has a certain sportiness about it. It's definitely quick thanks to its mid-sized body and powerful engine, or maybe this also has something to do with the Toyota K platform that serves as its base. This model is one of the more affordable luxury cars on our list, particularly if you're going for a second-hand car.
Some of the ES's main highlights include premium cabin materials, a smooth ride, precise handling, and an overall spacious and comfortable interior. Overall, the ES is ranked as the most reliable Lexus in the world, and that definitely says something.
Volkswagen Phaeton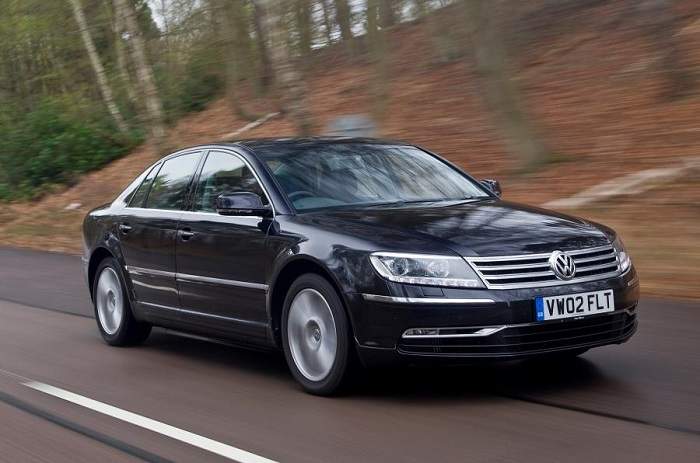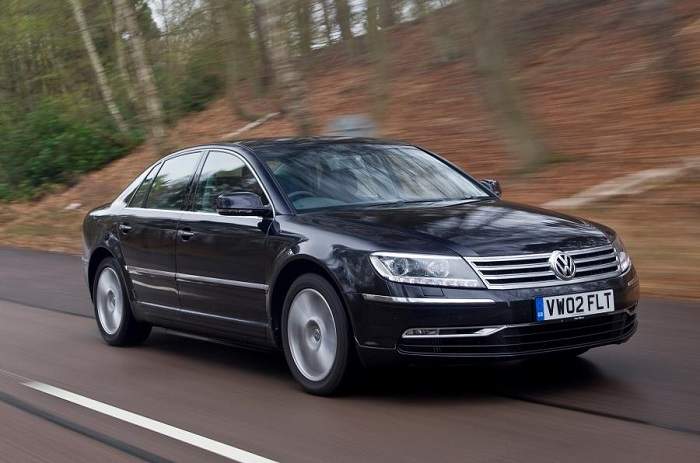 Volkswagen is a huge group that shadows many other small companies such as Skoda, Audi, and Seat. The company's flagship luxury vehicle is the Phaeton, which was introduced for the first time in 2002 at the Geneva Motor Show. Even back then, the Phaeton was ahead of its time in terms of technology. It boasts the Volkswagen Group D1 platform, which can also be found on other prestigious cars such as the Bentley Continental GT and Bentley Continental Flying Spur.
When compared to the Audi A8, the Phaeton is slightly more powerful, but it's also considerably heavier, which means that it falls short on acceleration times and fuel economy. Although it is an incredibly luxurious and comfortable car, the model fell short in terms of worldwide sales. It was a big hit in China and South Korea, however, but poor sales prompted a halt of shipment to North America in 2006. Ten years later in 2016, the production of the Volkswagen Phaeton ceased completely.
At the end of the day, this is still an impressive luxury car by modern standards, but it is quite difficult to service and maintain. It's not that it's not reliable in the long run, but finding parts for it can prove difficult, particularly if you live in the United States.
Tesla Model X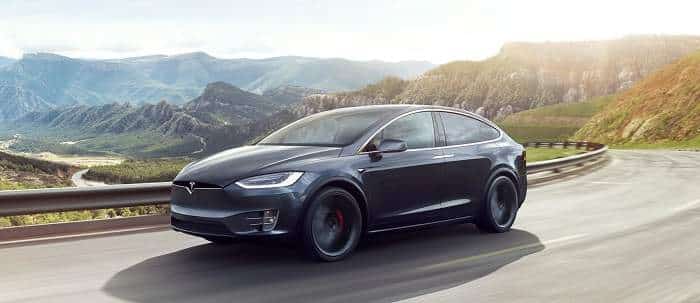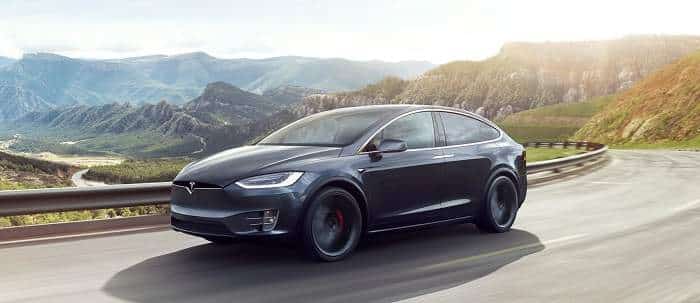 While the Tesla Model X might not be the most luxurious car in the world in the general sense of the word, it's certainly the most luxurious electric car out there. It's also the most reliable and the safest to drive, as Tesla's engineers went the extra mile to reinforce key areas in the body. The Model X has been around since 2015, and since then, it has distinguished itself and a fun-to-drive and interesting luxury crossover utility vehicle. It supports Tesla's renowned self-driving features, and it constantly receives improvements in the form of software updates.
Perhaps one of the most distinguishable features about the Tesla Model X is its gullwing doors, which allow it to stand out when compared to most CUVs out there. Gullwing doors are rarely seen in the automotive world, as only a few distinct cars have them. One of these is the renowned DeLorean, as well as the stunningly beautiful Mercedes-Benz SLS AMG.
Reliability-wise, electric cars are still new on the market, and while their adoption is steadily increasing year after year, many people don't know what to make of them. Will those electric motors last in the long run? How much does it cost to replace one? How difficult is it to service an electric car? All of these are valid questions, and of course, the answer varies from model to model and from manufacturer to manufacturer.
Is the Tesla Model X worth it in the long run?
We're not trying to be vague here, but the Tesla Model X still has some maturing to do before we'll be able to determine its long-term reliability. So far, there have been few complaints regarding the "hardware" itself. Of course, the self-driving features still need improvement, but in regards to the actual car, the Model X is doing well so far.
2019 RAM 1500 Limited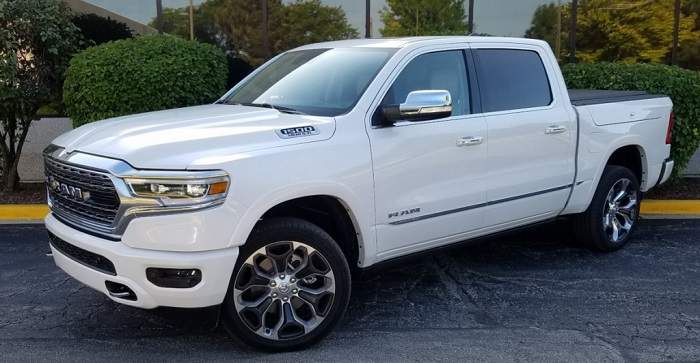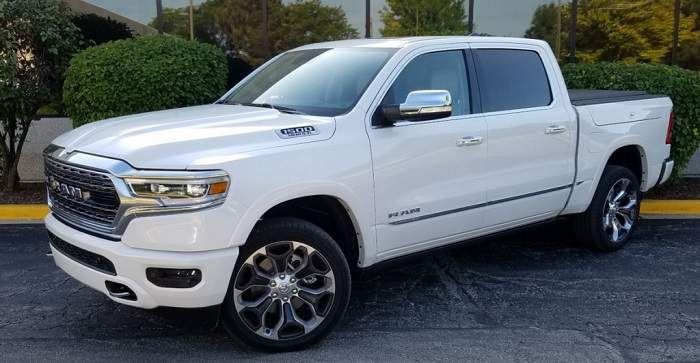 When it comes to pickup trucks, there's no competing with Dodge and its RAM series. These cars were designed to handle the most unwelcoming driving conditions and come out on top, and as such, they represent the vehicle of choice for people living in mountainous, forested, or generally difficult to traverse regions. That being said, the 2019 RAM 1500 Limited has more to offer than just pure power and toughness. Indeed, this is one of the most luxurious pickup trucks that you will ever set foot in.
Spacious and comfortable, the 2019 RAM 1500 is in a league of its own, challenged only by a few other offerings in its class such as the Chevrolet Silverado or the GMC Sierra 1500. The RAM includes everything you could possibly wish for both inside and out, and it's famously reliable for such a feature-packed ride. The Dodge Ram Pickup has been around since 1981, and the 2019 model represents a true pinnacle of engineering. This model flaunts a very impressive 6.7-liter, 400-horsepower engine, which is able to deliver 1,000 pound-feet of torque. Considering that this is quite a heavy car, all that power is very welcomed indeed.
Dodge RAM reliability in 2019.
The 2019 model is very fresh, so we can't really tell you too much about its overall reliability. After all, a car needs to go through its paces in order to prove itself. Judging by the previous models, though, you won't have very much to worry about if you do decide to purchase one. In 2016, there have been no safety recalls for the Dodge RAM, but the 2017 model was a bit more problematic with 6 recalls, as was 2018 with the same number of recalls.
2018 Rolls-Royce Phantom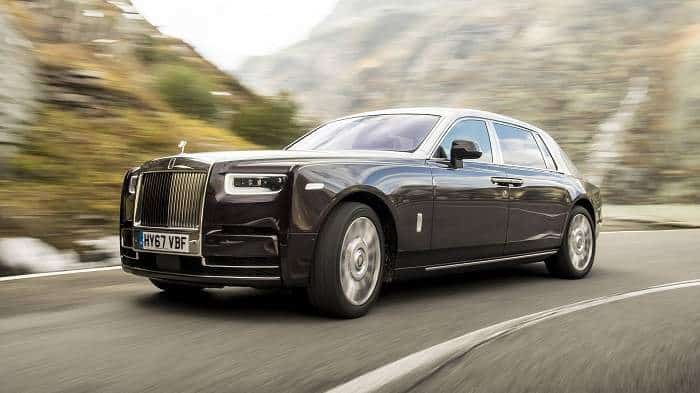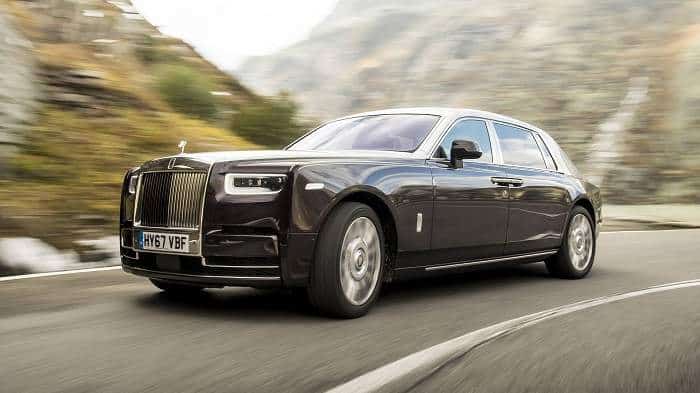 Clearly, this list would be incomplete without the good old Rolls-Royce Phantom. Many agree that this is the best luxury car in the world right now, and we're not here to argue with that. However, we do want to find out if it's a reliable luxury car, especially given its enormous price tag of $450,000. For almost half a million dollars, you get what you pay for – unmatched luxury, overwhelming power, and a status symbol that simply can't be ignored.
The Rolls-Royce Phantom VIII is the second Rolls-Royce manufactured under the ownership of BMW, and it is available in two wheelbase lengths. The vehicle is powered by a twin-turbocharged 6.75-liter V12 engine that offers an output of 563 horsepower at 5,000 RPM. Most publications generally agree that the Phantom is an incredibly reliable four-wheeler, so if you're planning to purchase one used, you will probably get your money's worth.
A high price does not guarantee reliability. Or does it?
When it comes to owning one of the most expensive cars in the world, reliability is incredibly important, particularly since parts for Rolls-Royce vehicles are notoriously expensive. Furthermore, if you plan to use the Phantom as your daily vehicle, you'll want to rest easy knowing that it will perform admirably day in and day out.
Fortunately, no serious reports of reliability issues have surfaced so far, which is good news for all you future Phantom owners. We'd wager that the Rolls-Royce Phantom is the most reliable luxury car in the world at the time of writing, but we'd also like to hear about your personal experience with this model.