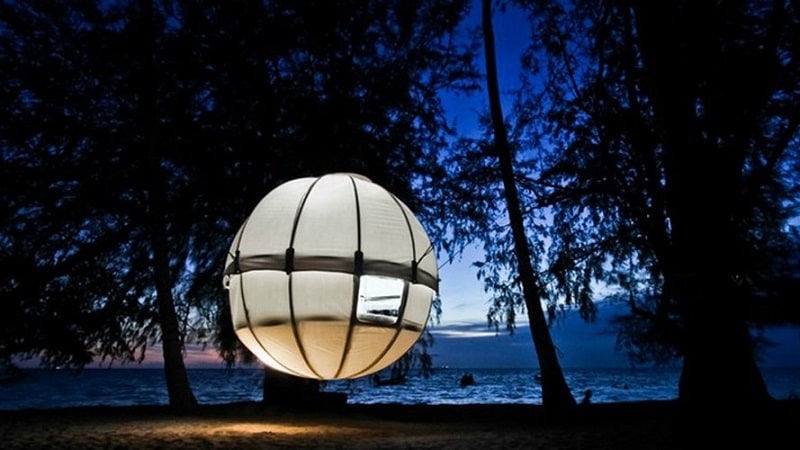 Even though it might serve the same purpose as a basic tent, the Cocoon Tree is actually so much more than that. This very original spherical structure can help you see the forest from a unique perspective, as they can be installed high among the trees. The Cocoon Tree's frame was created using lightweight aluminum, and it is covered by a reliable waterproof tarpaulin.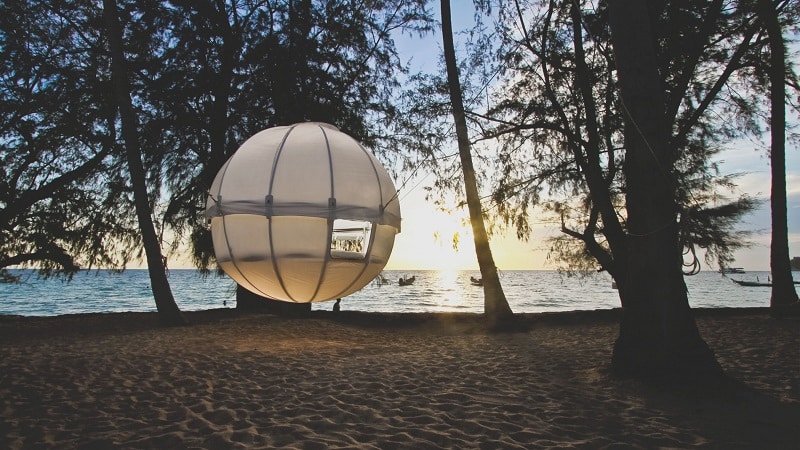 For improved security, the tent is rigged with ropes and secured by a series of nets, so you don't have to worry about falling. Not even one bit. However, just in case you're not a big fan of the heights, you can install the tent on the ground without any issues, all thanks to its adaptable feet. You can also get creative and set the whole thing up on a floating platform or a post driven into the bottom of a lake.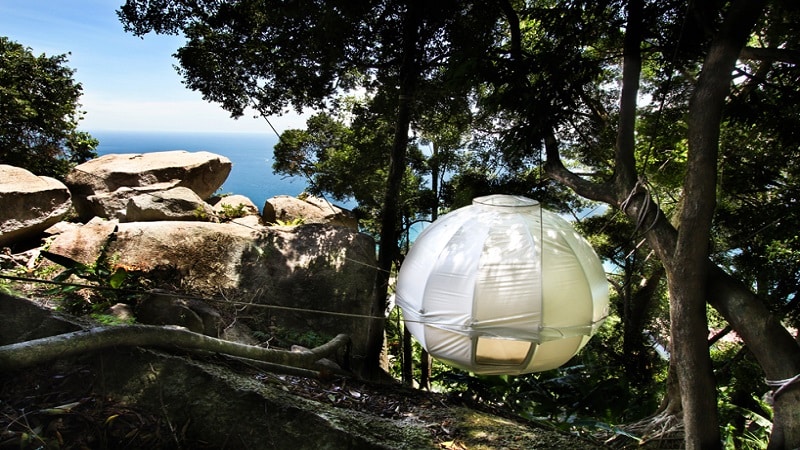 Whatever your choice, the great news is that the Cocoon Tree will be made to order according to your own preferences regarding color and size. The final price tag is somewhere at around $8,000, which is quite a lot even for high-end camping equipment. It's probably worth it though, right?