Are dbrand skins really that good?
With today's trend of glass sandwich smartphones, thin laptops, and fragile tablets, it's becoming increasingly more necessary to apply extra protection to our favorite gadgets. Sure, some companies such as OnePlus even put cases in the box these days, and while a case is able to provide an adequate amount of protection, it also makes the device appear and feel bulkier and heavier. A skin provides less protection from bumps and drops, but it does look and feel better, especially if it's supplied by a reputable manufacturer such as dbrand.
We've had some hands-on experience with dbrand skins, and we really had no complaints as far as quality and ease of application are concerned. But what is dbrand anyway? And how did it become so popular in recent years? It's hard to find out anything about this company's history, but perhaps that's not the most important thing. We do know that it's based in Toronto, Canada, and that it ships its products worldwide.
That means that even if you live in a remote country on the other side of the pond, you'll still be able to order a high-quality skin, and all you'll have to pay extra is postage. We received our own skin in Europe in just a week, but delivery times depend on your country's postal service.
The brand also works closely with the world's most renowned tech YouTubers and publications, including Lewis Hilsenteger and Unbox Therapy.
How about a dbrand skin review?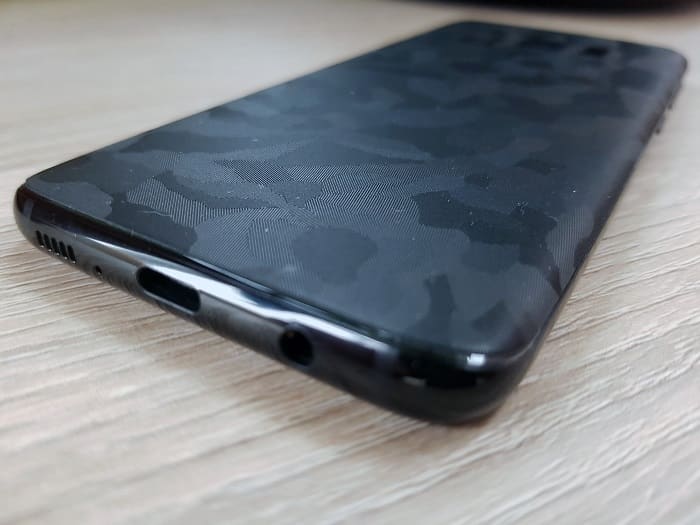 Since we were able to get our hands on a dbrand skin for the Samsung Galaxy S8, we're able to tell you exactly what our experience was with this product. First of all, you should know that you have everything you need to install the skin yourself in the package. The instructions are crystal clear, and as long as you follow them to the letter, you'll be able to apply the skin without any issues. You will need a blow dryer in order to complete the process, as heat helps the skin stick to the smartphone's body.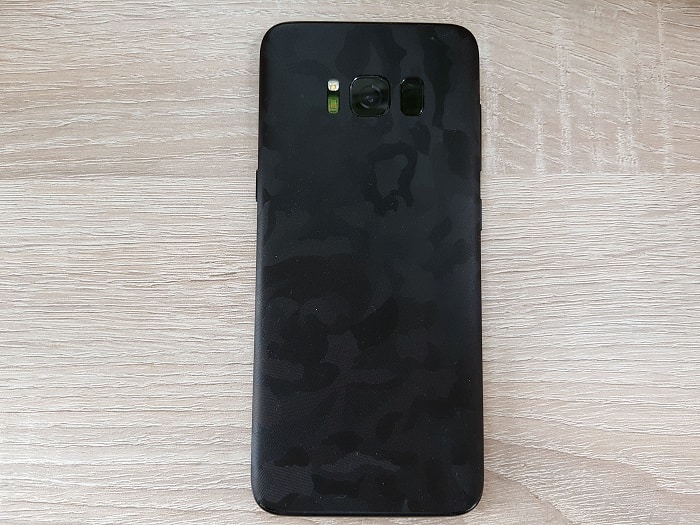 There are also quite a few videos provided by dbrand that describe the process in detail. Once applied, the skin becomes a part of the device's body, and it provides protection from the elements, and most importantly, from scratches. If you own a glass back phone, the skin also prevents fingerprint marks, which is always welcomed.
We opted for the Camo model for our Galaxy S8, but there are plenty of other models available on the dbrand website, with new designs being added on a regular basis. Each skin is tailored specifically for each device in order to follow its unique curves and design elements.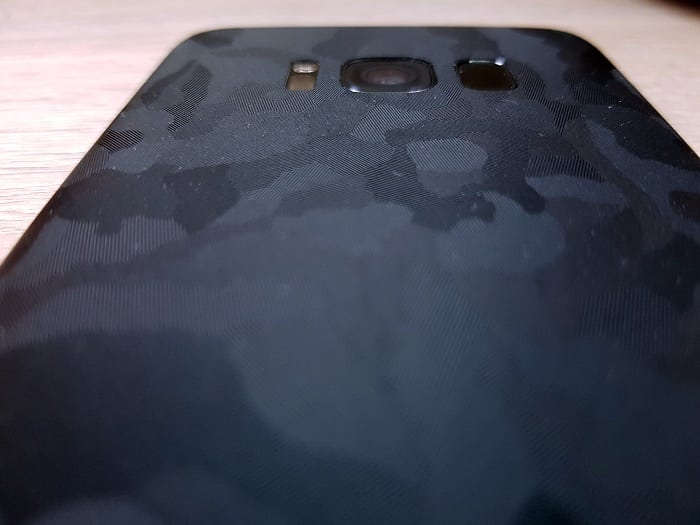 You might be wondering by now: How can I remove a dbrand skin safely without leaving any marks on my device? Well, the process is quite straightforward, as it involves heating up your device in order to soften up the skin and the adhesive. Once removed, the skin doesn't leave any marks. However, if you don't want to remove the skin, it definitely won't come off on its own, which is a big plus in our book.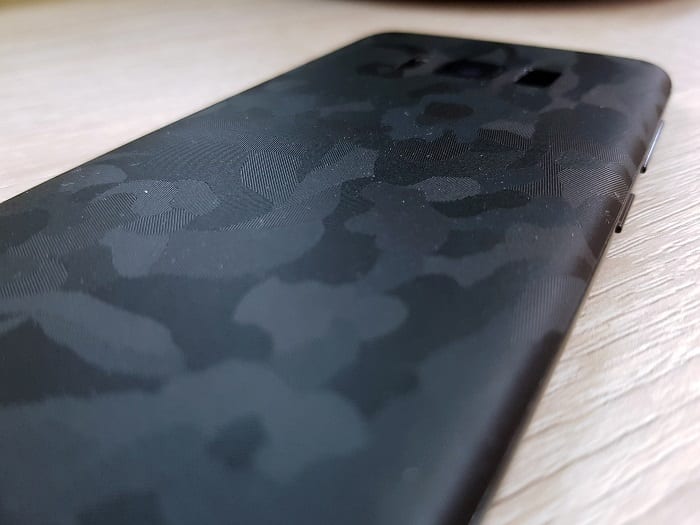 As you can see in the images above, the skin passes the test of time with flying colors. Sure, some dust will settle here and there, but after nearly five months, our skin is just as reliable as it was on its first day.
What about other devices? Will I find skins for them as well?
From what we've seen so far, whenever a new smartphone or important device comes out, dbrand already has a skin for it on offer. Currently, you can get skins for pretty much all iPhone models, Samsung Galaxy phones, Razer Blade products, Macbooks, Xbox and PS4 controllers, Pixel Phones, Oneplus phones, Huawei phones, Nintendo Switch consoles, PS4 consoles, and Xbox One consoles.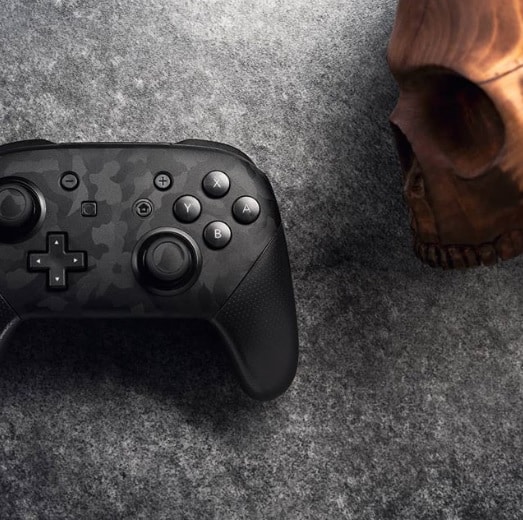 Moreover, the company has quite a few HTC skins on offer, as well as iPad skins, skins for LG phones, and Nexus phones. You can even get one of these skins for Pebble Watches. There's also quite a bit of customization involved, particularly for the console and laptop skins. With the right input, you'd be able to transform your device into a "trophy piece" in no time at all.
Main skin models.
Once you decide what device you want to buy the skin for, the website prompts you to select a model. At the time of writing, the Black Matrix skin is the newest, and arguably one of the best-looking in the bunch, as it provides a textured, matte black finish. When it comes to smartphones, the skin often extends to other parts of the device apart from the backplate. It can also cover the camera area, as well as the logo or the bezels. You can purchase the skin as a full pack, or you can only get the rear portion. It's all up to you.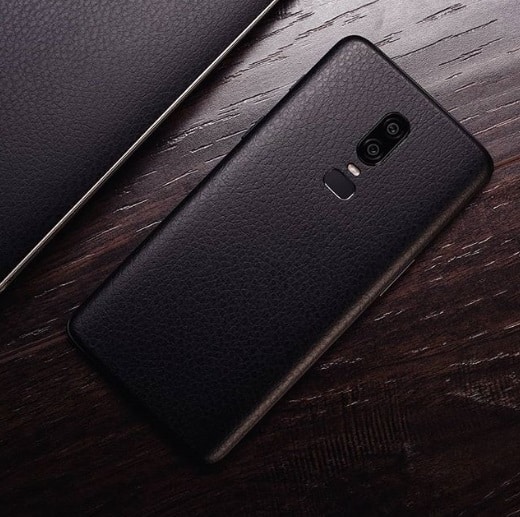 The older models are just as impressive, including the Black Camo that we presented above, as well as the Dragon dbrand skin, which comes in Black or Red colorways. The Stone variant comes in White Marble or Concrete, while the Metal version has four colorways: Hyperblack Titanium, Titanium, Copper, and Gold.
There's also a leather-like skin available in black or white, as well as a skin with a matte finish in the same colors. The Wood dbrand skin is definitely one of our favorites, as it features three unique looks in Zebra Wood, Mahogany, and Bamboo. Those of you who like bright colors will want to opt for the True Color skin in either Red, Green, Orange, Blue, Purple, or Yellow.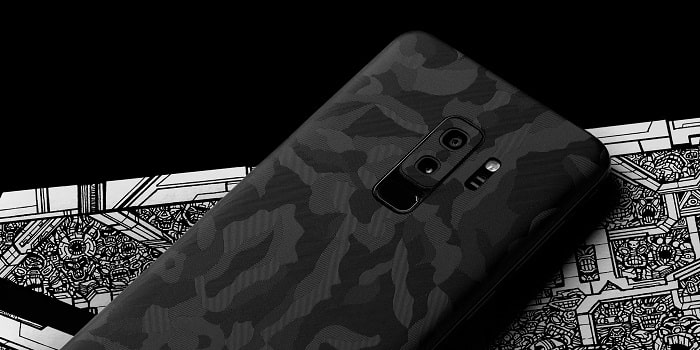 Last but not least, the Carbon Fiber skin has a total of nine available finishes, including black carbon, gray, white, purple, blue, green, red, orange, and yellow. As you can see, there are plenty of offerings available. All you have to do is pick your favorite.
Pricing.
When it comes to price, smartphone skin kits cost $10.16, while Macbook skins are a bit more expensive at $21.21. A Matrix skin for the PlayStation 4 Pro console costs $11.86, while a controller skin costs somewhere around $4.50. It's all there on the official dbrand website. Apart from skins, the company also retails its own Grip Case, which is advertised as the world's grippiest phone case.
If you would like to keep up with the company's latest news and products, make sure to visit one of their social media pages, including Twitter, Instagram, Facebook, and YouTube.