The Wajer 55 S is uncompromising.
Not everybody can afford a lavish superyacht, that's true. But maybe, just maybe, not everybody needs one. If you're more of a watersport fan, you'll definitely be better off with a sleek and powerful motor yacht. In comes the Wajer 55 S, a dashing vessel created by Dutch shipyard Wajer Yachts.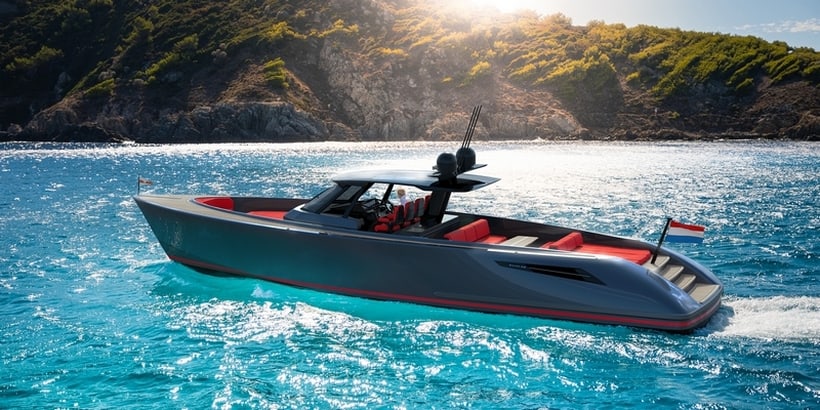 Powered by a trio of 435-hp Volvo Penta IPS600 engines, this boat's top speed surpasses 40 knots, which is enough to impress even the most demanding enthusiast. Power aside, the Wajer 55 S is equipped with a plethora of amenities, which is quite impressive for its size. Its outdoor galley, for example, includes a grill, an icemaker, and a refrigerator. Therefore, you'll definitely be able to enjoy the view and relax after you've put those engines through their paces.
What about navigation?
Well, it's a comfortable experience, that's for sure. That's all thanks to a set of forward-facing Stidd captain's seats and a pair of useful Garmin touchscreens. When it comes to finishes, we should mention the hardtop roof, which comes with a set of removable panels. Once removed, the extra space enhances the lounging area, but the panels can also serve as protection from the sun if the need arises.
Overall, the Wajer 55 S motor yacht ticks all the right boxes when it comes to performance and comfort. It's hard to imagine anyone finding a serious flaw in this particular vessel, and that says a lot!