Tyson Ballou is one of the world's richest and most experienced male models.
Today we're taking a closer look at another one of the world's richest male models, and this time around we're bringing someone with quite a bit of experience to the table. Tyson Ballou currently enjoys a successful modeling career that dates back to 1997.
That's when Ford Models offered him a serious job as a serious model, but it's worth noting that Tyson Ballou has been modeling since he was 15 years old. We told you he was experienced!
Place of birth, age, and measurements.
Tyson Ballou was born in Garland, Texas on November 14, 1976. He is 42 years old at the time of writing, and he's still modeling for some of the world's most successful brands, including the likes of Calvin Klein and Jimmy Choo. He has brown hair and brown eyes, he is 6ft 2in tall, and he wears a size 10. Also, his zodiac sign is Scorpio.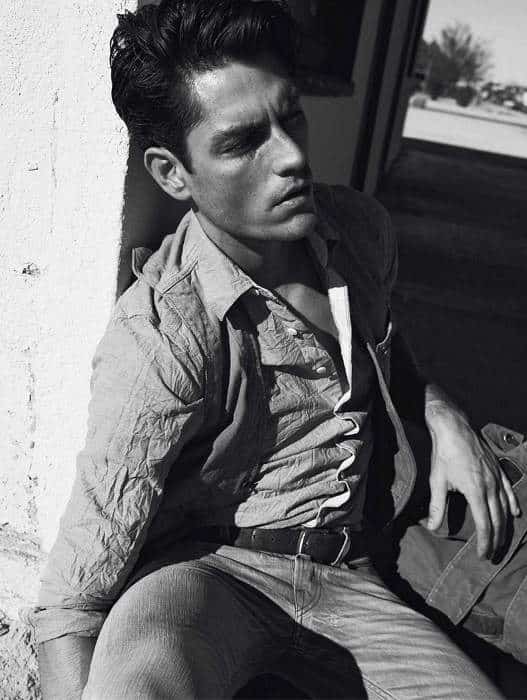 When it comes to relationships, he's trying to keep a private life, but we are aware of a particular relationship he had with Fernanda Tavares, a beautiful Brazilian model, also from IMG.
Modeling career.
Tyson Ballou didn't stay with Ford Models for long, as he switched rather quickly to IMG Models in 1998. Since then he's been featured in quite a few successful campaigns and photo shoots. He started off with the DKNY Jeans S/S 2000 line, which was photographed by Mikael Jansson and featured Esther Canadas alongside Tyson Ballou. In 2007, he did 7 For All Mankind Fall/Winter alongside Carolyn Murphy, as well as the Dansk Editorial for Dansk magazine.
For 2008, he did V Man Spring/Summer, as well as a Hugo Boss advertising campaign. In 2009 he worked with Details Magazine for an editorial, and with American Vogue for the Trust Me editorial. He also did the Fall/Winter 2019 D&G Fragrance Anthology, and the French Connection Spring/Summer advertising campaign.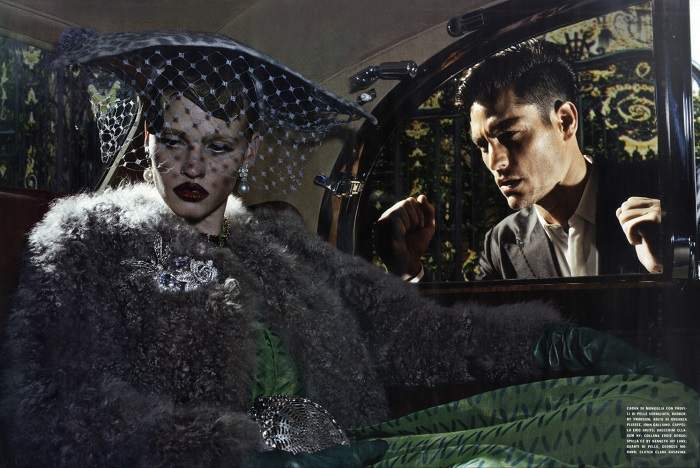 Fast Forwarding to 2015, we're looking at a V Magazine editorial named The Grand Reunion, and a Jimmy Choo Autumn/Winter campaign, which was shot by photographer Steven Klein. In 2016, Tyson Ballou was photographed by Max Papendieck in the V Man supermodel showdown.
2017 brought about two more collaborations with V Man, namely the Model Academy and the Role Model editorials. Finally, in 2018 he shot a Fall campaign titled Into The Woods. This fashion campaign was shot by RJ Rogenski.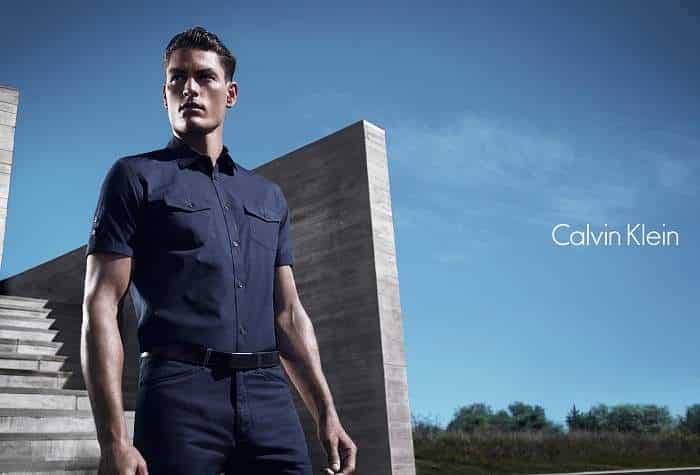 Net Worth and Social Media Presence.
It's hard to obtain an exact figure regarding Tyson Ballou's net worth, but we can definitely ballpark it. This highly successful model has been featured in numerous "top 10" editorials. He usually landed somewhere in the middle, with some sources reporting earnings of $425,000. This figure likely represents his annual earnings. This means that Tyson most likely enjoys a net worth of a few millions of dollars.
As far as social media goes, you can keep up with his latest photos, videos, and projects by following his Instagram page, which currently has a bit more than 6,000 followers. He probably doesn't have an official Facebook page, but IMG Models Worldwide does.