Before you know it, the summer will be here, so it's time to start reshuffling your wardrobe to push the woolly jumpers to the back and bring out your warm-weather attire! Whilst it's great to pull out your old favorites, you're still likely to need a couple of new pieces to keep you up to speed with some of the latest trends. We know it can be tricky, so we've put together a quick guide to the styles we're expecting to see more of this year – you can find our top picks for summer 2020 below!
Cargo Trousers.
If the catwalks are anything to go by, we can expect cargo trousers to be one of the huge trends throughout 2020, including the summer! These trousers are a practical addition to your wardrobe for all seasons whether it's winter or summer, making them a must-have for the modern menswear collection. Giving a throwback 90s vibe to any fit that they're worn with, you're sure to be able to style these utilitarian-inspired trousers in a way that suits you.
Pair these pants with a borg hoodie or a crew neck sweater for the ultimate off-duty look, or combine with a tee and overshirt for a men's streetwear style that's perfect for the office.
Stripes.
Last year was all about bold prints and larger than life patterns, but this year looks to be the year of the stripe (when it comes to day-wear, anyway)! Stripes are one of our all-time favorite styles – they never seem to go out of fashion and they're an ideal addition to any outfit, so long as you wear them well. To nail the look with stripes, you'll want to contrast them against a solid block of color, whether that be muted or bright color – the choice is up to you. Simple striped tees are a great pick for the summer – they look great under a light jacket or when paired with some jeans shorts in the warmer climate.
Alternatively, look for stripes in your outerwear; coats and overshirts look great with a bold stripe going through their designs!
Swimwear.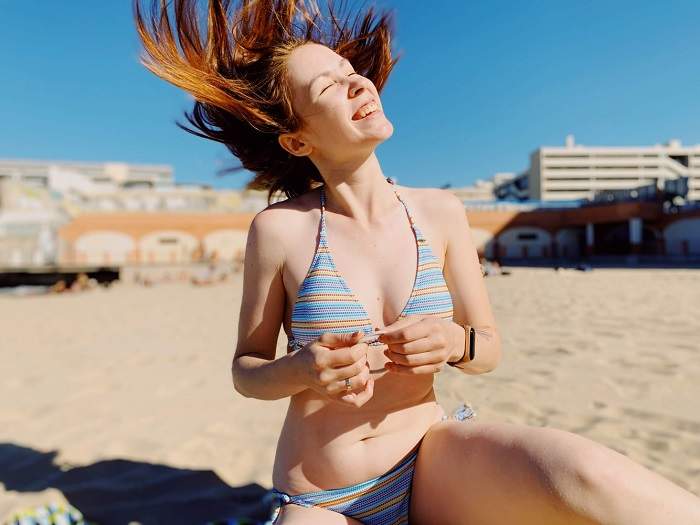 Swimwear is a summer essential – you can't go on holiday without it, so it's vital that you've got yourself some a-game garms when it comes to the poolside. Swim shorts are so much much more than pool wear too; you'll be able to wear your short out just as you would with your other shorts, but with the added benefit of the lighter material helping you to stay cool and comfortable as you're taking a stroll.
In 2019, we saw a huge range of bold patterns incorporated into swimwear in particular, and this is a trend that we can see, in part at least, continuing into this summer. Baroque patterns were a huge hit in previous summers and could be set to make a strong return this year too, so if you have any of your old swimwear lying around you may be able to get a little more use out of those before they go out of style.
Menswear can be a tricky field to keep on top of due to the ever-changing trends and fast-fashion mantra that almost every designer looks to follow in the modern age. You can combat this changing landscape by keeping up to date with the fashion runways and forging your own timeless style with a wardrobe that's tailor-made to suit the aesthetic you're looking for. Whether it's the freshest streetwear clothes, a fresh fitness style, or a clean-cut office style you're after, there are pieces to give everyone the look that they're after.