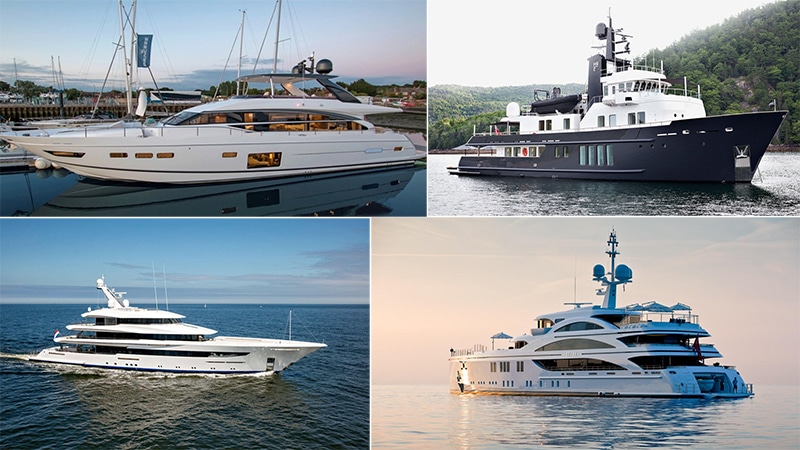 Modern-day superyachts are absolutely legendary when it comes to spaciousness and luxury, but since luxuriousness is tied to expensiveness, sometimes it's better to just charter some of these floating five-star  hotels rather than purchase them directly. In 2016, plenty of gorgeous vessels became available for yacht charter, and some of them were created by the world's most reputable shipyards such as Feadship and Benetti. Just in case you were thinking about chartering one of these vessels in the near future, we're here to present a top 10 of the most amazing superyachts that became available for 2016/2017.
Fair warning: we'll start off with the most affordable offerings, but you should be prepared for some crazy prices as we reach the end of the list.
10. La Vie by Princess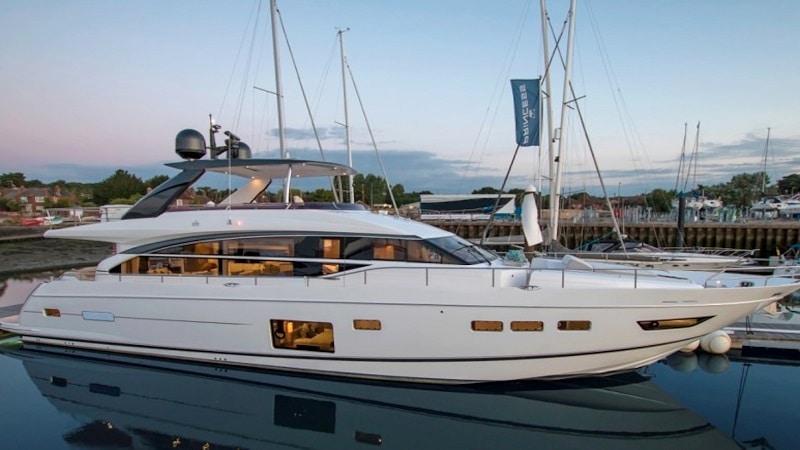 Measuring 25 meters or about 82 feet in length, La Vie is a lovely vessel put together by the good people from Princess. It is scheduled to become available in 2017 from Palma, Mallorca, and it was just delivered earlier in 2016. Accommodation-wise, we're looking at four cabins with enough space for eight people, with the spacious and luxurious master cabin being the most impressive by far.
La Vie was created for those of you who can appreciate the unique beauty of the Mediterranean, and so it offers exceptional opportunities for outdoor fun, whether we're talking about barbecues, al fresco dining, sunbathing, or jet skiing. In the low season, La Vie will have a charter rate of €49,500, but in the high season, prices will rise a bit to €51,500. Make sure to hit up Bluewater if you're interested.
9. Narvalo by Cantiere Delle Marche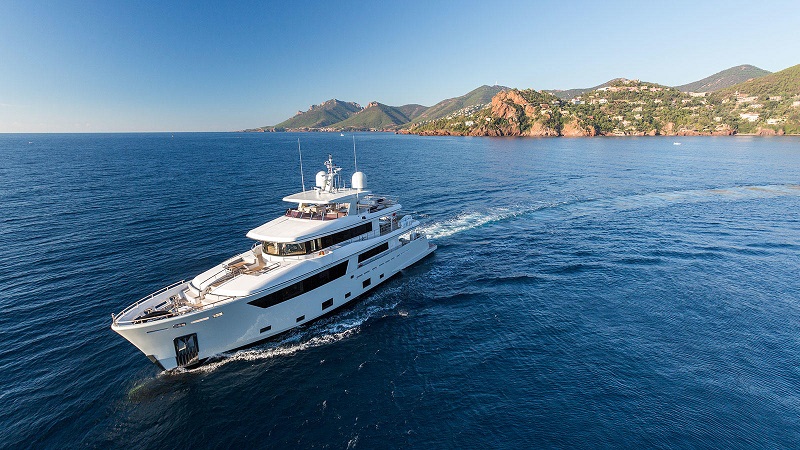 Narvalo is a slightly larger vessel at 33.4 meters or almost 110 feet, and it was created by a shipyard named Cantiere delle Marche. It was delivered in 2016, and it represents the largest offering in the shipyard's Nauta Air Explorer series. Since it was designed for long expeditions, this yacht boasts a generous range of 5,000 nautical miles as long as it doesn't exceed a speed of 9 knots.
Accommodations include five cabins for up to 12 guests, all of which offer luxurious living conditions. When it comes to amenities, we should mention the sundeck and its Jacuzzi, the standout aft deck, and the submersible swim platform. Narvalo has weekly charter rates that start off at $115,000, which is fitting for such a beautiful and spacious yacht.
8. Ghost II by Gulf Craft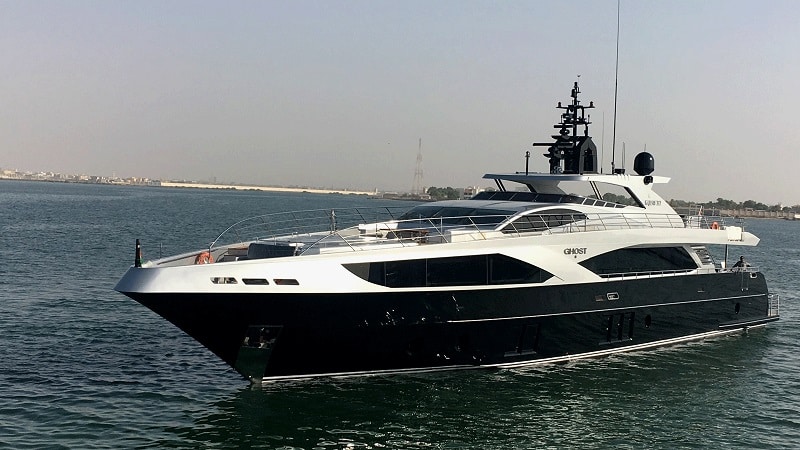 Gulf Craft's Ghost II is a sublime 37-meter (121-foot) long yacht that will be based in Sydney Harbour. It will become available for both private and corporate charter, and it is definitely well-suited for extravagant parties, as it has enough space for up to 120 people. Casual buffets for up to 100 people can also be organized, but formal dining events will have to be restricted to 60 people at most.
For longer trips, Ghost II offers accommodations for 12 guests in perfect conditions. The rooms are equipped with fine furnishings and amenities, while the outdoor entertainment spaces offer great opportunities for socialization and fun. When it comes to pricing, Ghost II will become available for $125,000 per week or $20,833 per 24 hours.
7. RH3 by RMK Marine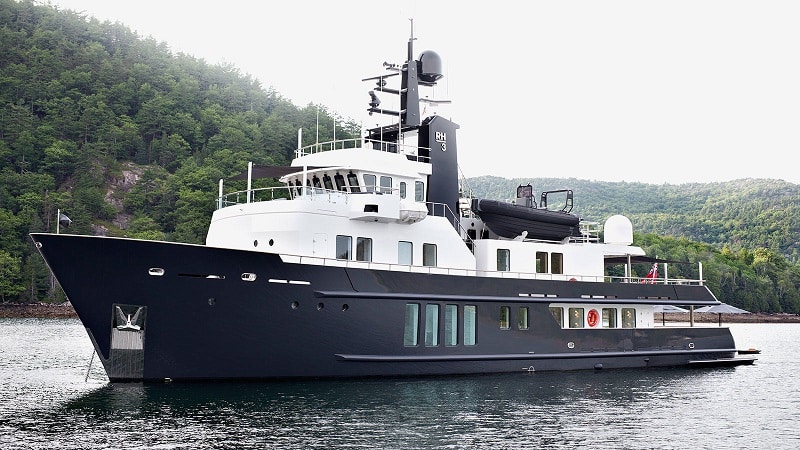 RH3 is definitely not the newest yacht on our list, but that doesn't mean that it can't go toe-to-toe with newer vessels. It was delivered in 2003, and it became the focus of an extensive rebuilding project, which resulted in a brand new layout for her main and upper decks. Measuring 38.72 meters (127 feet) in length, the yacht was originally put together by RMK Marine, but the interior renovation was overseen by the owner and Belgian designer Vincent Van Duysen.
There's enough room for 10 guests on board thanks to five luxurious cabins, all of which include high-end finishes and materials such as leather, cashmere, honed Carrara marble and brushed oak. Performance-wise, we're looking at a maximum range of 3,000 nautical miles at 10 knots, which is not bad at all. This winter, RH3 is available for charter in Cuba, the Bahamas, and the Caribbean for $140,000 per week.
6. Princess AVK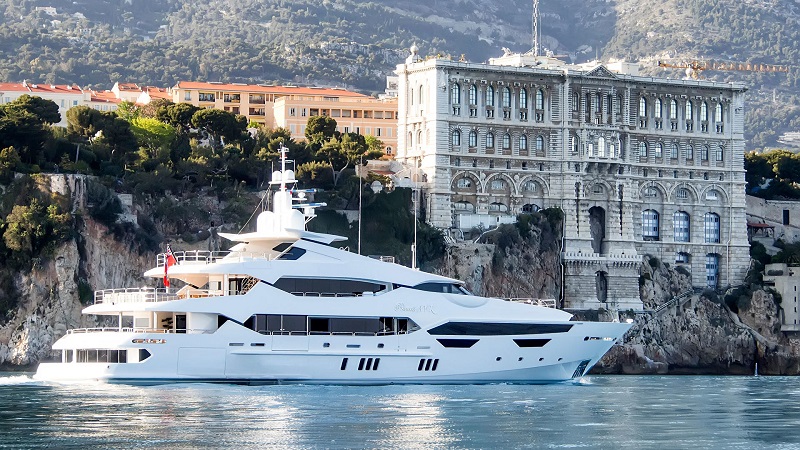 Representing the second Sunseeker 155 yacht ever launched, Princess AVK is a 47.25-meter (155-foot) masterpiece that's ready to accommodate up to 12 guests in exceptional conditions. The VIP and master cabins are both flooded with natural light thanks to a series of floor-to-ceiling windows, which also offer uninterrupted views of the surrounding environment.
There's also a beach club with a shower and sauna, but those of you who are looking for a bit of adrenaline can always take the waverunners and jet skis out for a spin. Based in the South of France, Princess AVK will become available for yacht charter in the Balearics for €210,000 per week thanks to Camper & Nicholsons.
5. Lady Luck by Benetti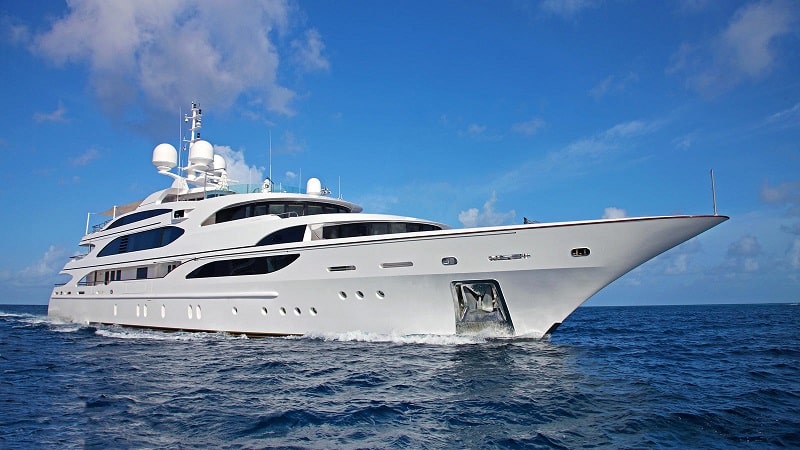 With a name that befits her elegance, Lady Luck is a breathtaking superyacht that was delivered in 2009 by Benetti. It measures 59.3 meters (194 feet), and it impresses with a generous selection of luxurious finishes by Fendi. Formerly known as Lady Lara, the vessel includes a gold-plated lift covered in 24 karat gold, which provides easy access to all of its different decks.
When it comes to living arrangements, Lady Luck offers a total of six cabins for 12 guests, namely five double cabins and one twin cabin. The master suite is an epitome of elegance and fine taste that boasts a gold and crème color theme as well as a private relaxation area. There's enough space for 15 crewmembers on board, which make sure that guests want for nothing during their stay. Lady Luck will become available in the West Mediterranean for €315,000 per week courtesy of Y.CO.
4. Aquijo by Vitters and Oceanco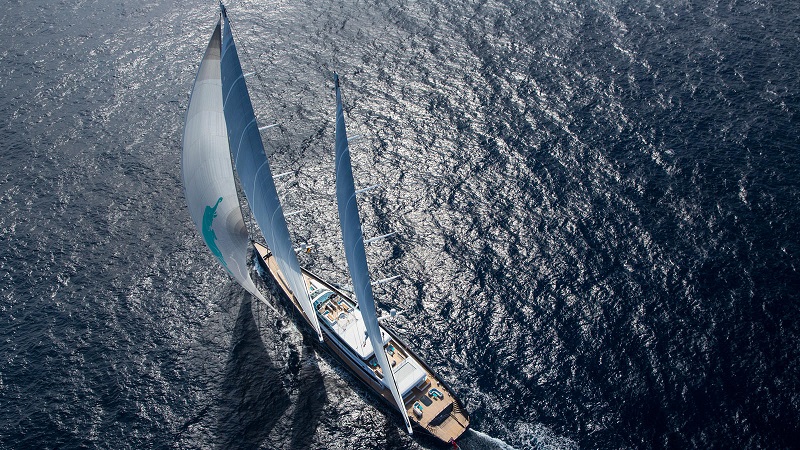 Come summer, you will be able to charter the newly-delivered Aquijo sailing yacht in the Mediterranean. With a length of 86 meters (282 feet) and a tri-deck design, this sailing yacht is one of the most luxurious in the world, as it offers enough dining space for up to 20 guests, as well as ample opportunities for relaxation and socialization. Accommodation-wise, it can house 10 guests in seven cabins.
Thanks to its generous size, Aquijo can also hold a generous selection of water toys, including paddle boards, kayaks, eight sets of dive gear and a pair of sailing dinghies. Courtesy of Y.CO, the yacht will become available for charter with rates starting off at €400,000 per week.
3. Legend by IHC Verschure
Legend is definitely the oldest yacht on our list, as it was initially put together in the 1970s as a Soviet military A Class 1 icebreaker. Obviously, this vessel is tough enough to sail across the world's most inhospitable waters, but these days it will likely explore calmer environments thanks to Camper & Nicholsons. Owned by Jan Verkerk, Legend was rebuilt recently by IHC Verschure, and it measures 77.4 meters or 253 feet.
Boasting luxurious interiors designed by Thom Beerens, the yacht is large enough for 26 guests, and its main highlights include a fully-classified helicopter deck, a submarine, a Jacuzzi and a large swimming pool. Its weekly charter prices are not for the faint of heart, though, as they start off at €455,000 per week.
2. Cloudbreak by Abeking & Rasmusse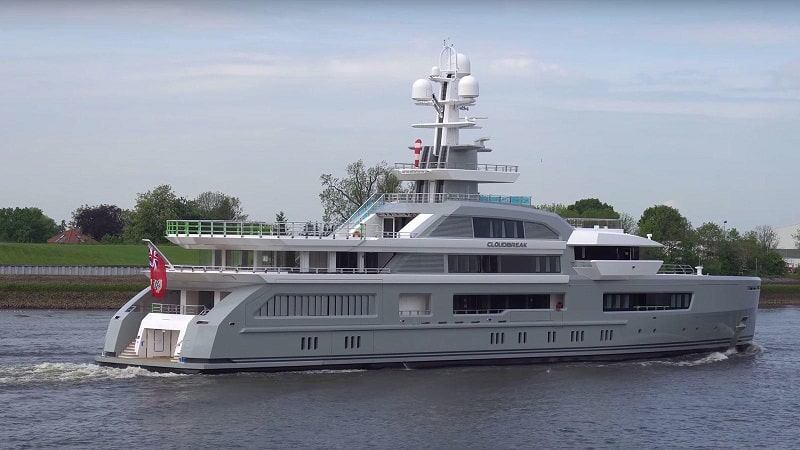 Cloudbreak is without a doubt one of the most amazing superyachts in the world. It was launched recently in Germany by Abeking & Rasmusse, and it measures 72.5 meters (237 feet). It offers enough space for 12 guests in six cabins, and its full beam master is quite a sight to behold. Moreover, it includes its own helicopter pad, wellness spa, beach club, and swimming pool, while an elevator provides easy access to all of its different decks.
The wide array of water toys kept on board comprise wind surfing boards, four SeaBobs, four jet skis and two tenders. Cloudbreak can be chartered through SuperYachtsMonaco at €750,000 per week.
1. Savannah by Feadship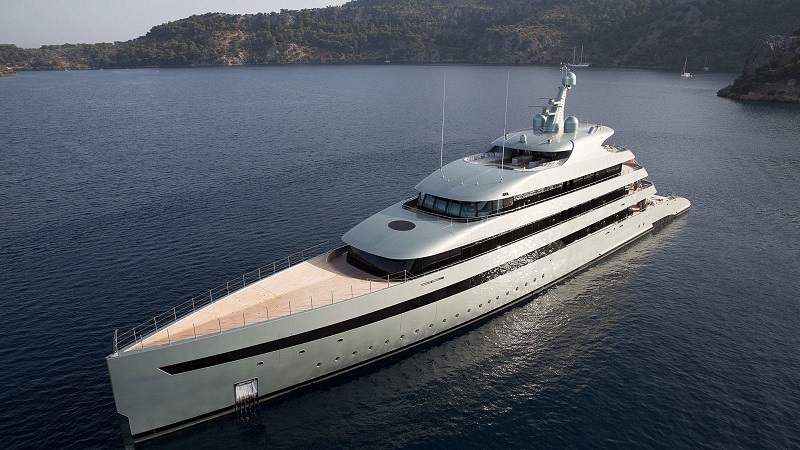 Only the richest people in the world will be able to charter the Savannah superyacht by Feadship, and that's because this elegant beast has weekly rates that start off at €1,000,000. If you're still reading, you should know that Savannah won the 2016 Motor Yacht of the Year award at the 2016 World Superyacht Awards, which says a lot about its overall quality.
Offered for charter by Edmiston, the vessel boasts breathtakingly luxurious interiors sketched out by CG Design. Highlights include 50 sliding doors, a fully equipped gym, an underwater observation lounge, and a spa. Accommodations are based on six lavish cabins that provide enough space for 12 lucky guests.