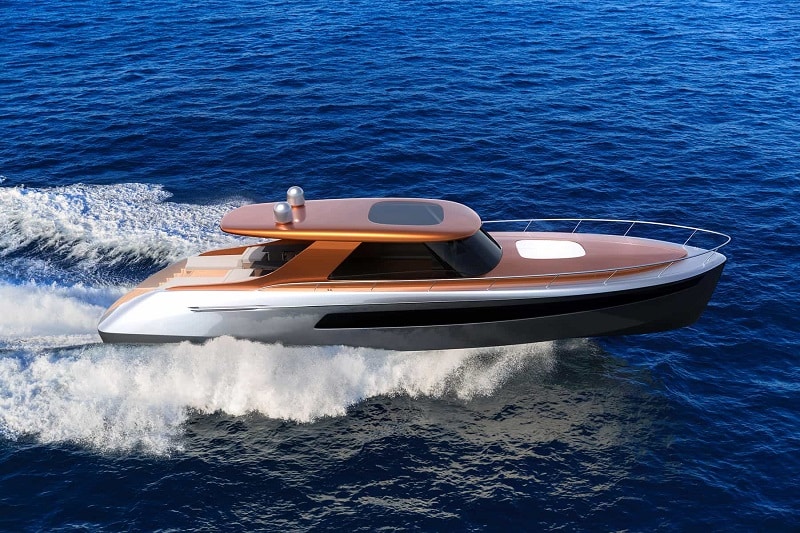 Isaac Burrough designs a stunning motor yacht.
Blending timeless and contemporary aesthetics, the newest masterpiece signed by Isaac Burrough is a 22-meter motor yacht that was created to impress even the most avid luxury enthusiasts. The boat is equipped with a duo of 1,800 horsepower engines, which drive a pair of waterjets. All that horsepower translates to a top speed of 45 knots, which is definitely respectable even for such a small vessel.
Power aside, this yacht truly looks like it belongs in a James Bond movie. It flaunts a flared bow flowing complemented by a tumblehome stern, while its profile is accentuated by a continuous strip of glass. Not only does it look good, but the glass also has a practical role, as it allows natural light to flow freely throughout the vessel's interior.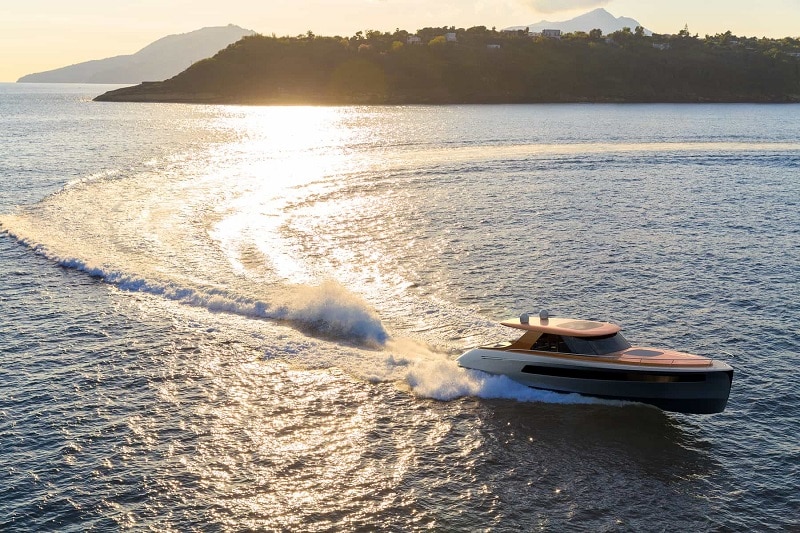 Those who are fortunate enough to afford this thing will be able to choose from two available layout options. They can also choose to bring in a crew or to leave the yacht unmanned. The port side includes a guest cabin and its ensuite bathroom, while the two-person crew cabin and galley are located starboard.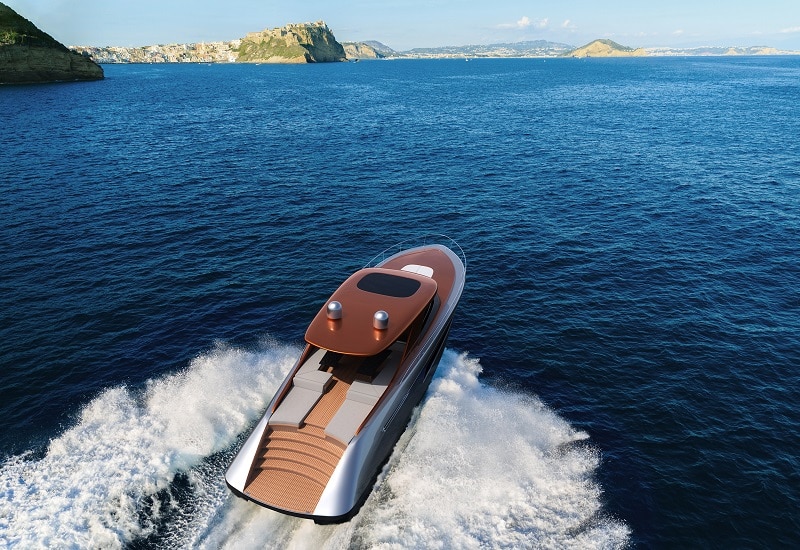 However you want to look at it, this motor yacht was designed with fun in mind. Sure, it can fill the role of a support boat anytime, but it can also be used for incredible weekends at sea. It boasts a wrap-around windscreen and a large skylight as well as two symmetrical dining tables on the aft deck. The swimming platform is large enough for a Williams Turbojet 285 tender, which is definitely a welcomed surprise.
For more information regarding this Isaac Burrough motor yacht concept, head over to the designer's official website!