1967 Toyota 2000GT – Built by Yamaha.
Now, this is definitely a car worth knowing about. What you're looking at is an unmistakeably classic jewel that bears the renowned Toyota badge. A superb four-wheeler from the late sixties, a powerful coupe that boasts a generous amount of horsepower even by today's standards.
What you might not know about this 1967 Toyota 2000GT, however, is that it was manufactured under contract by Yamaha between 1967 and 1970. Clearly, it wasn't easy for Yamaha to obtain such a contract, particularly since the company was known for manufacturing motorcycles exclusively back in those days. However, Toyota saw it as an opportunity, and we're glad they did.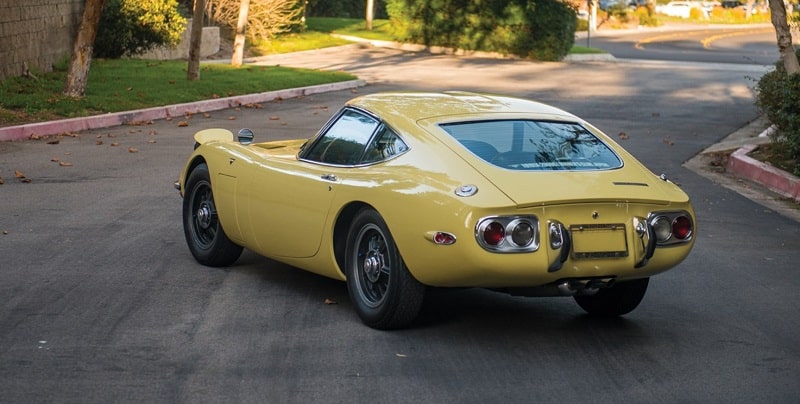 Design and powertrain.
The car only offers two seats, but there's nothing wrong with that. It only makes it sportier, and more exclusive. Under the hood, it houses a two-liter inline six-cylinder engine with a cast iron block and double overhead cams. Flaunting a top speed of over 135 mph, the Toyota 2000GT dishes out 150 horsepower at 7,000 RPM. Inside, the driver and passenger can admire superb rosewood veneer elements on the dash. There is also a signal-seeking radio included. The exterior Bellatrix Yellow colorway is worth mentioning as well, particularly since only 6 cars ever received it.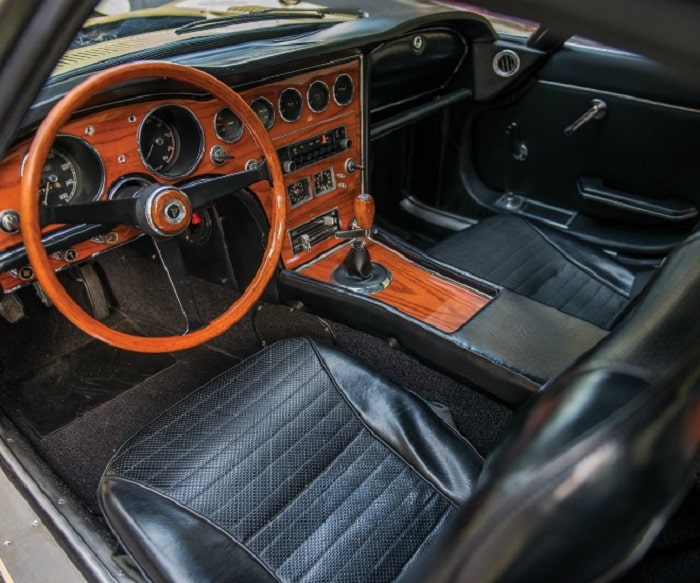 The car arrived in the US for the first time in 1983, when it was sold by Bill Young to a Toyota dealer named Craig Zinn. In 2003, the four-wheeler was the subject of extensive restoration. Some of the most noteworthy upgrades included a custom-fabricated cooling system. In 2008, a new owner purchased it, and he kept it in fantastic condition ever since.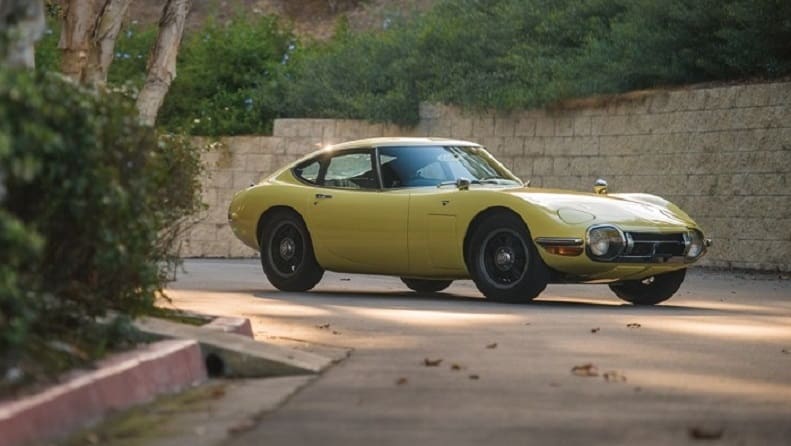 Come January, this 1967 Toyota 2000GT will go under the hammer courtesy of RM Sotheby's. Interestingly, there will be no reserve for this particular model, meaning that the selling price will be somewhere between $600,000 and $700,000. For more information regarding this auction, feel free to hit RM Sotheby's own website.