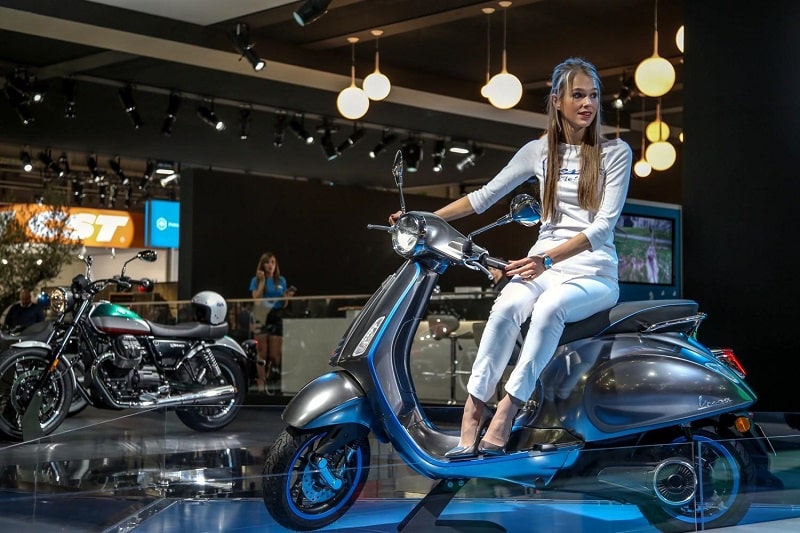 The day has finally arrived! The Piaggio Group has decided to give its iconic Vespa scooter a complete makeover, and we're not even talking about aesthetics. Actually, Piaggio has just announced that it will release an electric scooter in 2018, which will be dubbed Vespa Elettrica.
This outstandingly elegant two-wheeler was showcased at the EICMA show in Milan, which is only fitting. That's because the company also unveiled the Vespa Elettrica concept at the same venue just a year before. This goes to show that many concepts actually do make it into production, especially if there's a demand for them.
Elettrica Vespa Range and Specs.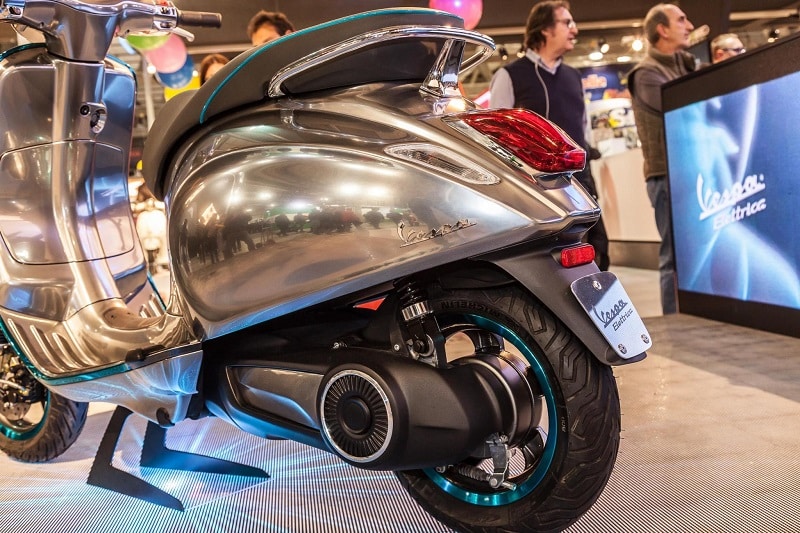 Aside from its instantly recognizable retro look, this new electric Vespa impresses with some dramatic changes under the "hood." The space-age chrome-and-blue that was revealed during the show will be complemented by seven other color combinations, which will become available upon purchase. As for the tyre type, we know that it will be tubeless, meaning that they will not require separate inner tubes.
Power-wise, we're looking at a 4 kW "Power Unit" that has completely replaced the conventional gasoline engine. When compared to regular 50cc scooters, this electric motor is significantly more impressive both in terms of acceleration and overall speed.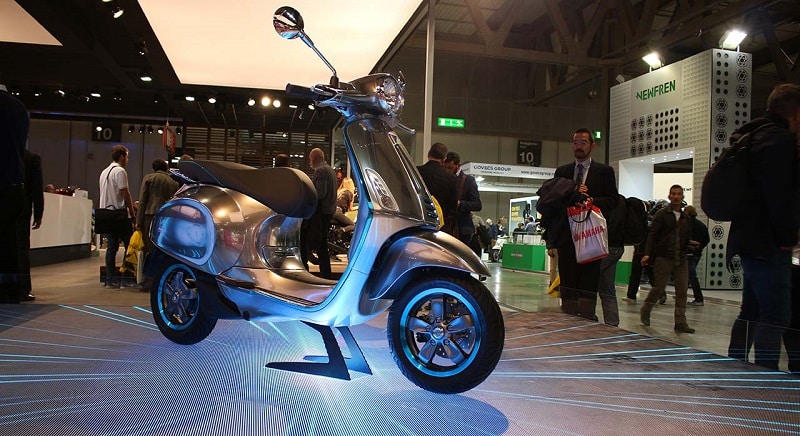 The Elettrica truly shines when it comes to range, though. With a maxium range of 62 miles on a single charge, it's hard not to get your hopes up. According to Piaggio, a complete battery charging cycle will be achievable in four hours, and that's just by using a conventional wall plug. Squeezing 62 miles of Vespa range will probably require some self-conscious driving, but as long as it's achievable, we have no problem with this.
A Hybrid will also be available
Those of you who are looking for a better maximum range will be treated to a hybrid version based on a gas-powered generator. Dubbed Elettrica X, this Vespa will be able to cover about 124 miles on a single charge, which should definitely satisfy even the most demanding requirements. We are talking about an elegant little two-wheeler, after all, and while it's not as powerful or as fast as the Vespa GTS Super, it will definitely get the job done.
We're looking forward to seeing other popular bike brands as they announce electric versions of their upcoming bikes.
(Update) Pricing and release date for the electric Vespa.
We finally managed to obtain an expected launch date for the Vespa Elettrica. From what we know so far, this awesome scooter will release sometime in November 2018, which is not too far away if you're reading this update in summer. Moreover, we've seen a lot of chatter online about a launch in India. Apparently, Piaggio plans to create a considerable presence in India by 2020 using the Vespa Elettrica as a launching pad.
As for the price of the Vespa Elettrica, Indian sources expect it to cost Rs 90,000, which is about $1,300. This sounds quite affordable in our book, but please take this information with a pinch of salt, as this is just an estimated price and nothing has been confirmed just yet.
We'll continue to update this article accordingly as new information surfaces.