How much would you pay for a Swarovski hairdryer?
Unless the answer to this question is thousands of dollars, then you're just not being honest with yourself. Drying your hair with a Swarovski crystal-studded device is going to look incredibly glamorous. However, unless you have $10,000 to spare, it's going to be tricky to get your hands on one. The product in question is being retailed by Prête, a well-known hair blowout concierge service app, and it is clad in thousands of glimmering crystals.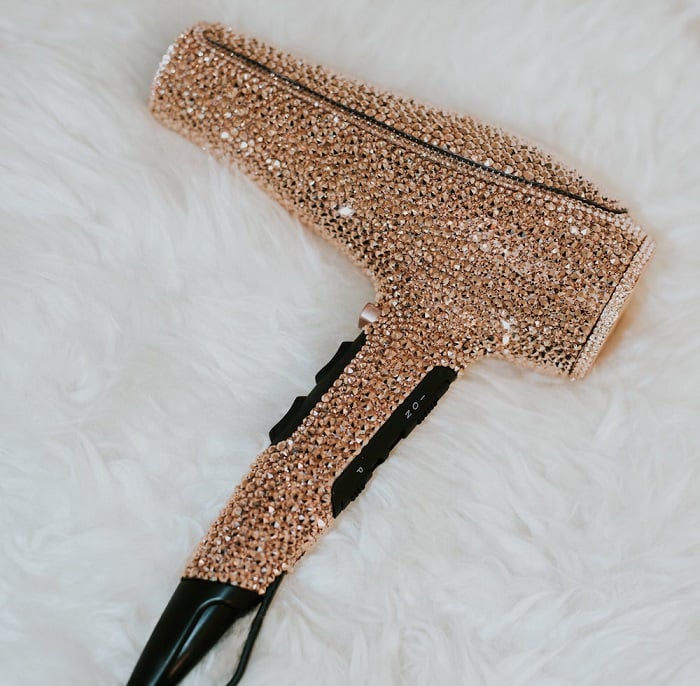 The total number is just shy of 5000, and each Swarovski crystal boasts a sublime rose champagne colorway. Interestingly, Prête doesn't really expect you to use this dryer conventionally. That's because the company offers a year's worth of free blowouts for each purchase. While some might see this move as unnecessary, it probably serves to raise some brand awareness.
It's all for charity.
Furthermore, the company won't benefit from a single cent, as the entire campaign will serve a charitable cause. All of the sales proceeds will go to the Humane Society, which strives to secure animal rights.
This is surely a worthwhile endeavor, at least that's what we think. If you would like to get your hands on one of these special blow dryers yourself, feel free to visit Prete's online store.