Morpheus Hotel – One of Zaha Hadid's masterpieces.
It's hard to find a better-known architect than Zaha Hadid, and rightfully so, as her legacy is perhaps one of the most inspiring and eye-catching on the Globe. One of the latest structures completed by Zaha Hadid Architects is a hotel, which will tempt Macau's visitors with remarkable luxuries and delights.
The Morpheus Hotel is a part of Melco Resorts and Entertainment's City of Dreams. The "City" incorporates establishments such as casinos, other hotels, and shopping venues, and it is likely Macau's main tourist attraction.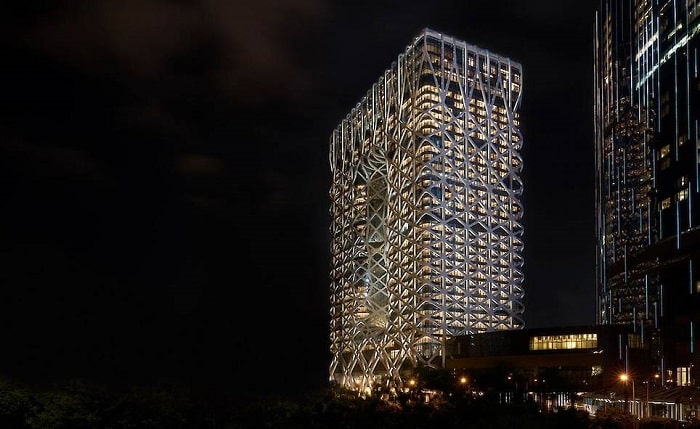 The Morpheus Complex.
Penned down by Zaha Hadid herself, the complex flaunts 770 rooms as well as three pool villas and six duplex villas. With an estimated worth of $1.1 billion, the hotel is one of the most visually stunning pieces of architecture to dot the skyline of Macau. So what makes this structure so special apart from its unique looks? Well, it appears that we're looking at the very first free-form exoskeleton-bound tower in the world.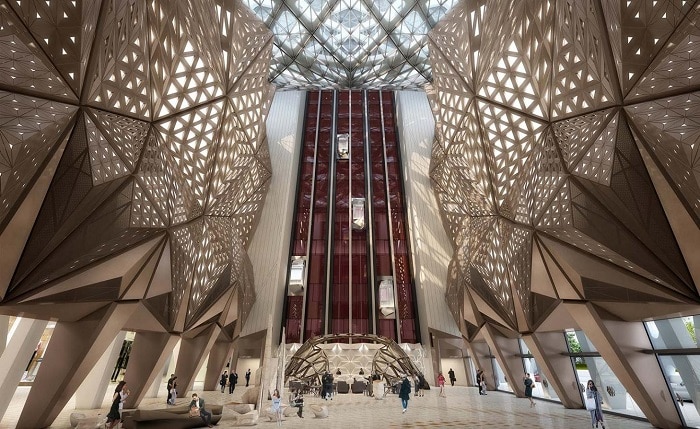 The highlights.
The main heart of the structure comprises a series of bridge-like structures that welcome guests to a dining and lounge space. Moving up to the upper floors, we'll find the VIP gaming facilities as well as the villas that we mentioned above. The interiors of the hotel reminded us of superyacht accommodations, which is definitely not a bad thing. The roof is home to a partially-covered swimming pool that affords breathtaking views of the city.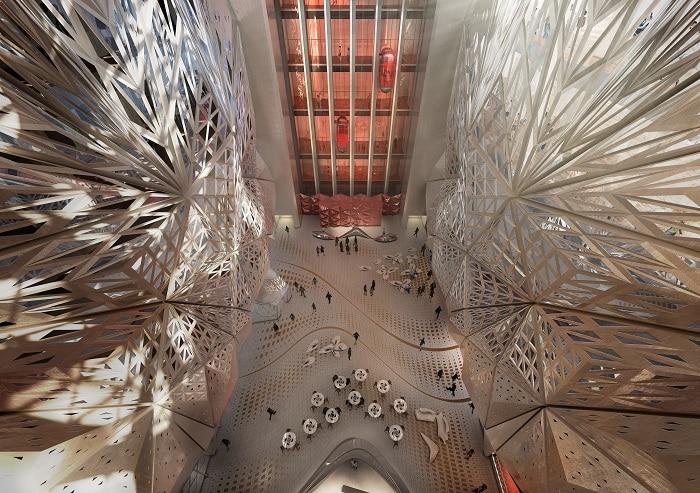 When it comes to dining, you should definitely spend some time at the Pierre Hermé Paris Lounge, or at one of the hotel's three restaurants. There's even a Chinese restaurant on site, which serves delicious regional dishes.
The Morpheus Hotel will open its doors on June 15, 2018.