MESD 100 was designed by Marius Skjolde.
The term "superyacht" is used to describe any yacht that features a length larger than 24 meters. This means that, even though a 24-meter yacht can be considered a superyacht, it's definitely a lot less super than a 100-meter one. That's exactly what we have here – a luxurious vessel sketched out by a Norwegian designer named Marius Skjolde. Dubbed MESD 100 concept, it required 12 months in order to be complete. What makes it stand out? Its gorgeously sleek profile surely deserves a mention, as does its sloping aft deck with a 7-meter pool.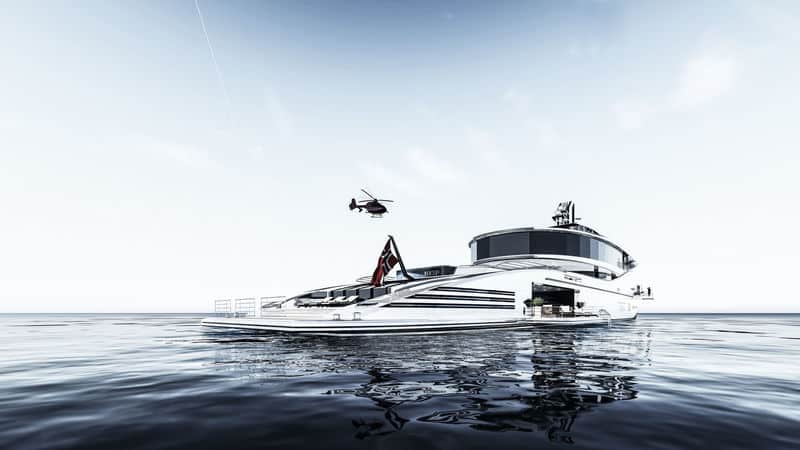 Any other details?
Glad you asked! The upper deck boasts a panoramic overhang with full-height windows while sliding doors ensure protection from the elements. Views of the surrounding areas can be admired due to the yacht's transparency. This also means that most spaces are bathed in natural light. As for the sundeck, it can be used for entertainment as standard, but it also converts into a lavish owner's suite upon request. Other highlights comprise an exposed beach club, sea-view lounges, a bar, and a fully-equipped gymnasium.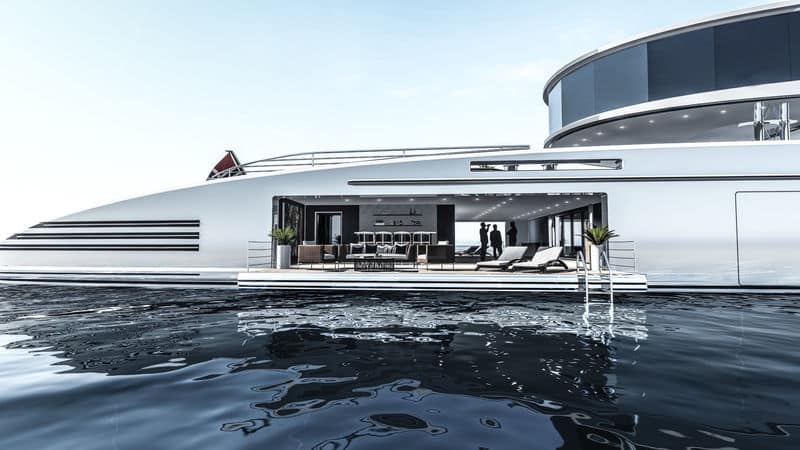 With projects such as the MESD 100 concept, all we can do is hope that it will eventually be built. This superyacht definitely deserves to hit the seas, and once it does, we'll be right here to provide you with more details on it.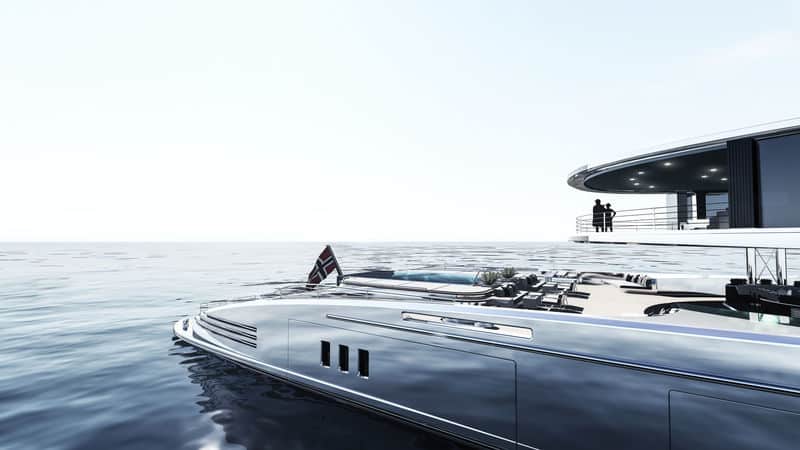 If you want to support the designer and keep up with his latest work, head over the Marius Skjolde Instagram page!