Founded by Ernesto Bertarelli, the Alinghi Yacht Racing Team has deep ties with Swiss watchmaker HYT, as the two have joined up once more for another groundbreaking project. The result of their hard work is the HYT H1 Alinghi timepiece, which boasts a sporty design based on the team's own colors. The case measures in at 48.8 mm, and it impresses with exceptional lightness and durability. Its finishes include forged carbon, as well as brushed, satin, and micro-blasted touches.
Colorway and movement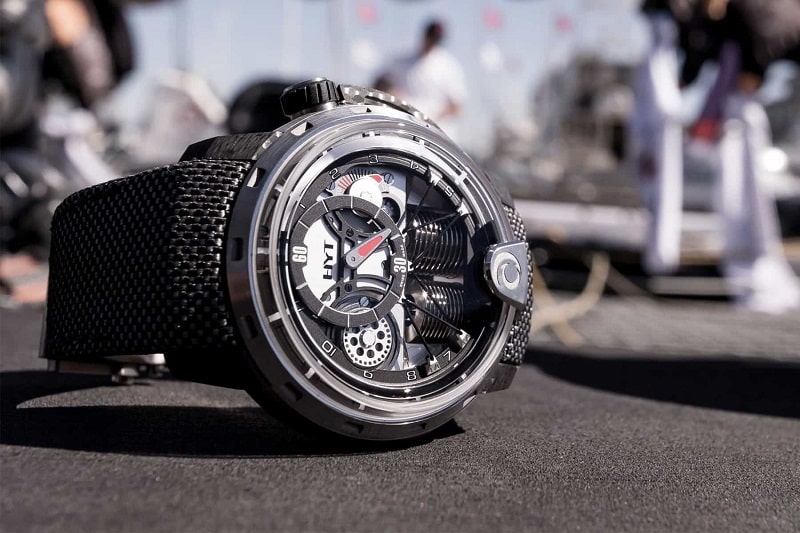 The HYT H1 Alinghi impresses with a black and grey color theme complemented by subtle red touches on the power reserve indicator and minute hands. The Alinghi logo rests nicely on the dial for an extra touch of exclusivity. Tech-wise, if you know anything about the HYT H1, you know that it features a very complex movement.
To be more specific, it relies on a series of high-tech bellows powered by a mechanical movement. This movement pushes fluid into a capillary, which includes two liquids divided by a meniscus. The Alinghi edition relies on a black liquid to tell the time, while a translucent one works in opposition to it.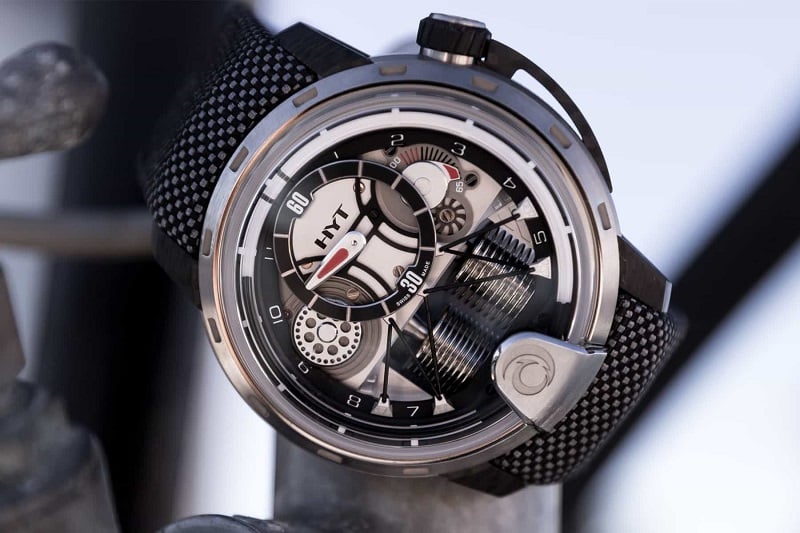 The movement was developed with Chronode, and it operates at a frequency of 28,800 Vph. It also comes with a 65-hour power reserve. As for the strap, it was put together using reinforced fabric and is complemented by a titanium folding clasp. Limited to just 20 pieces, the HYT H1 Alinghi will set you back around $65,000.