Kickstarter is the host of countless projects each day, but only a select few actually manage to fulfill their crowdfunding goals. That being said when we heard about the DWISS R1 watch and its incredible success, we just had to report on it. Dubbed the "Greatest Watch in Crowdfunding," this Swiss-made timepiece managed to gather more than half of its initial funding requirements in a very short time period. Let's find out why shall we?
The Design
The truth is, the people behind DWISS have been designing watches for the better part of a decade now, so they know a thing or two about making a decent piece. What makes these watches stand out, however, is a unique way of telling the time. This innovative time display system has received two awards in 2016, one of which was given in the European Parliament in Brussels.
Swiss-made, limited edition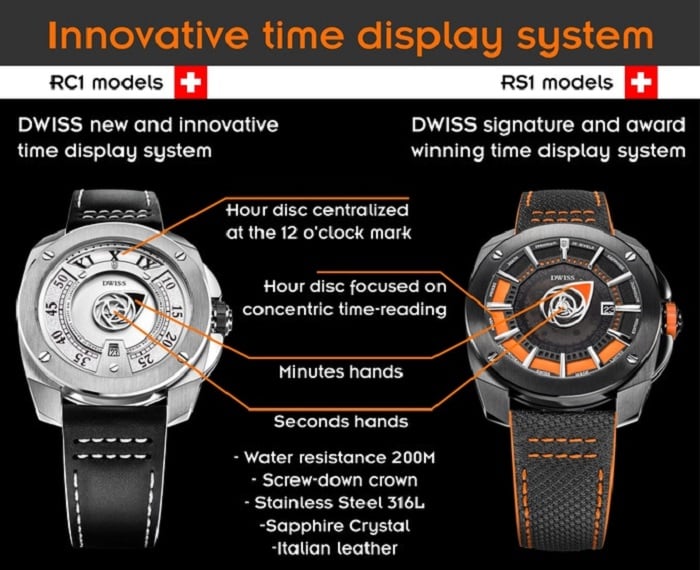 The Kickstarter campaign focuses on two distinct models, namely the DWISS RC1 and DWISS RS1. The main difference between the two is that the RC1 comes with a classic look based on a centralized hour disc at the 12 o'clock mark, while RS1 is a sporty line that leverages the DWISS signature time reading system.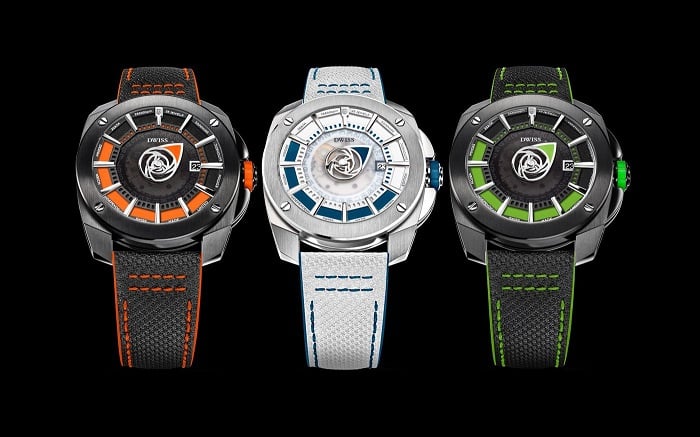 As for the straps, they were created entirely by hand in Italy using a cowhide named Vachetta. Other highlights include quick-release pins, Saffiano printing, and a Pit Stop technical fabric that's highly resistant to water and scratches.