Part toy, part work of art, the Dazzling Rocking Zebra by Fernandes Exquisite Creations and Stevenson Brothers is one of the most luxurious Christmas presents available this year. The gorgeous collectible required more than 200 hours of hard work in order to be complete, and it is one of the most exclusive bejeweled toys, as it can only be purchased from a single store.
As far as adornments are concerned, we're looking at over 82,000 Swarovski crystals that make the Dazzling Rocking Zebra quite a sight to behold. Elegant and eye-catching, the piece honors the rocking horse craft tradition, but the best part is that it actually includes a hidden safe as well. Stevenson Brothers are well known for manufacturing rocking horses for the world's elite, including Madonna, Prince George or Sir Paul McCartney.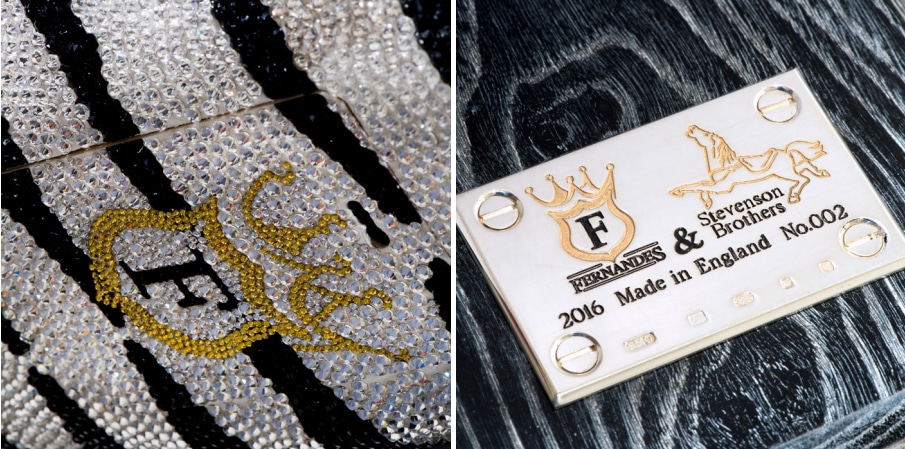 The piece in question is a hand-carved and painted oak and tulipwood 4-foot-tall horse that was decorated entirely by hand by founders of Fernandes Exquisite Creations. Just let that sink in for a bit: each and every Swarovski crystal on this rocking zebra was applied entirely by hand by Nuno Fernandes and Rebecca Fernandes. The black and white stripes were achieved with the help of 4-millimeter crystals in five hues that range from crystal silver to jet-black.
The Dazzling Rocking Zebra measures 48″ in height, 56″ in length and 18″ in width, while the safe is 30cm x 15cm or 11.8 inches by 5.9 inches. The price tag is a mind-boggling $122,800.