We just can't get enough of lavish superyachts here on Luxefeed, and something tells us that you feel the same. We've recently stumbled upon some news coming all the way from Naples, from Columbus Yachts, to be precise. The renowned shipyard is currently working on its largest vessel to date, namely the Columbus Yachts 80m Classic. The yacht in question measures in at 79.5 meters, or 260 feet for those of you living across the Pond.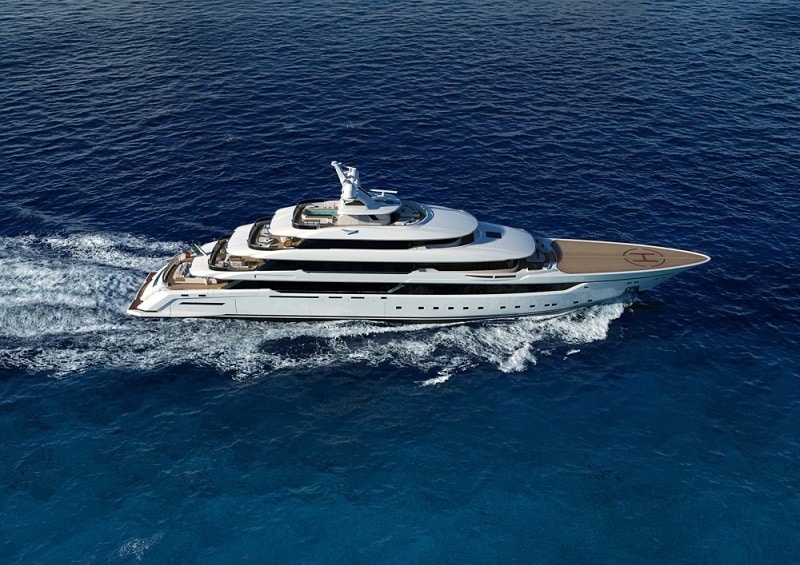 The project was put together with help from Hydro Tec, particularly when it came to the impressive exterior design. Getting into details, we can tell you that the exterior boasts an aluminum superstructure as well as a steel hull, while the interiors were sketched out by Guida Design. Accommodation-wise, we're looking at six luxurious double suites, but guests will also be able to spend some time on the sun deck, particularly at the panoramic swimming pool, which impresses with a counter-current swimming system.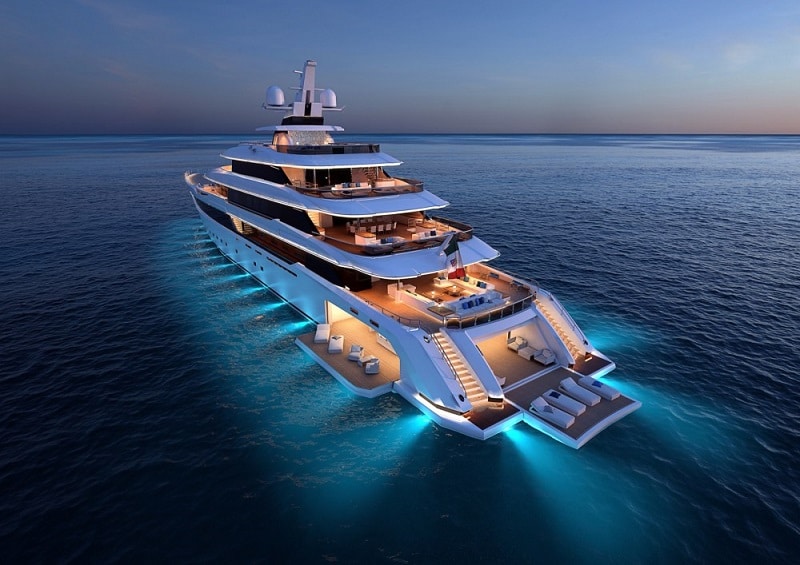 Other highlights include a hydro massage tub and a waterfall, to say nothing of the two roomy forward garages, which have enough space for three jet skis and a tender or rescue boat. We should also mention the beach club, the sauna, the helipad, the cinema located on the upper deck, as well as the fully equipped gymnasium on the fly deck.
Just in case you're curious about power, the Columbus Yachts 80m Classic will be equipped with a pair of MTU 4000 M63L engines that will ensure a range of 6,000 nm and a top speed of 16.5 knots.