Bulgari (Bvlgari) is synonymous with luxury and sophistication, and as such, it's impossible to find a single product bearing the brand's name that isn't absolutely stunning in every way. Some of these products focus more on luxury than functionality, and others carry price tags that are simply obscene, but what we're about to present represents a perfect mix of historical heritage, lavishness, and pure elegance.
Meet the Bulgari Octo Finissimo Tourbillon Monete – a masterpiece of micro-engineering and design that honors the unique heritage of one of the world's most famous cities: Rome.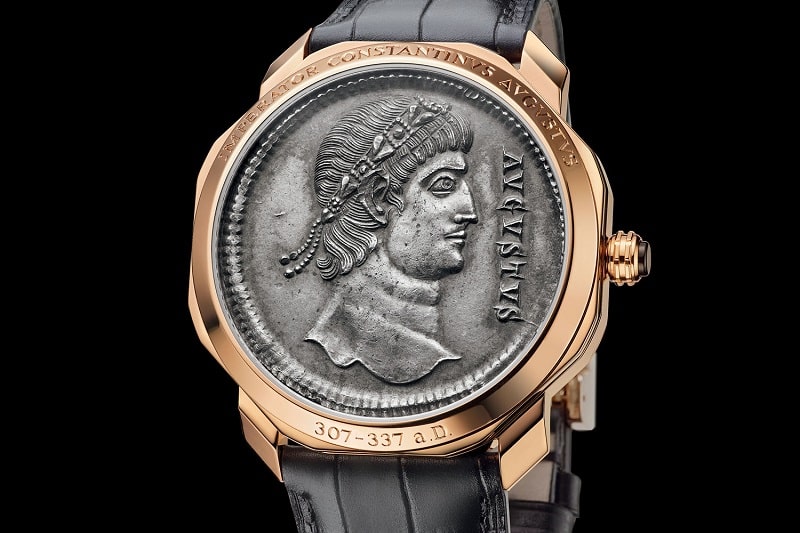 The watch is part of the Monete edition, and it shows off an eye-catching avant-garde look mixed with the instantly recognizable design cues of the Octo Finissimo. The case shelters a skeletonized BLV268 movement, which is officially the thinnest tourbillon movement in the world at the time of writing.
The true highlight of the Finissimo Tourbillon Monete comes in the form of an incredibly rare 4th-century Roman coin that takes on the role of a front cover. The front of the cover boasts a portrait of Emperor Constantine Augustus, while the back has the CAESAR name encircled by a laurel branch.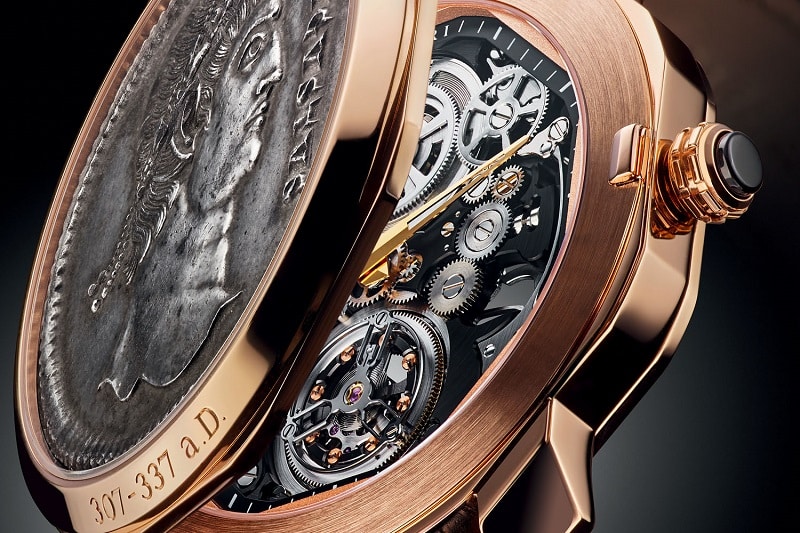 As far as materials are concerned, this unique timepiece comes with an 18k pink gold case, and with an alligator strap complemented by a pink gold pin buckle. The 52-hour power reserve also deserves a mention, as does the water resistance rating of 30 meters or 98 feet. Price-wise, we're looking at about $466,000, which is a fortune in its own right by modern standards.