A closer look at this Brathwait watch.
It's true that terms such as luxurious and affordable are not typically found within the same sentence. It's also true that luxury is sometimes a matter of perspective. While some luxury watches out there can cost hundreds of thousands of dollars, others would set you back just a couple of hundred without sacrificing elegance and functionality. Yes, most luxury watches feature expensive embellishments of some kind, whether we're talking about diamonds, gold cases, or gemstones tucked within the movement.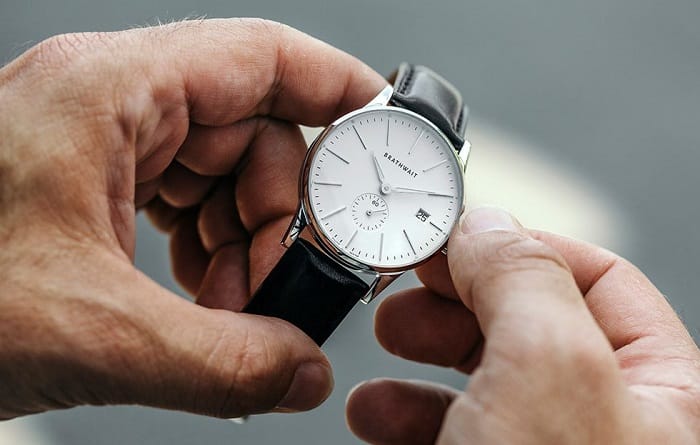 The Brathwait watch that we're about to present has no such decorations. Still, it makes an impact with an elegant aesthetic, quality manufacturing, and honest pricing. After all, that's what Brathwait is all about. This Swiss watchmaker has been around since 2014, and in just a few years, it made a name for itself as a reliable and trustworthy watchmaker.
Brathwait watch highlights.
The Brathwait Swiss Made Automatic watch is a made-to-order piece that comes in rose gold or stainless steel. It flaunts a top-grain Italian leather strap, as well as a domed sapphire crystal that protects the dial from the elements. Depending on the client's specifications, one Brathwait watch can take between eight to ten weeks to assemble. This timeless design bears the mark of the Ronda Time Center in Switzerland, and it looks absolutely superb.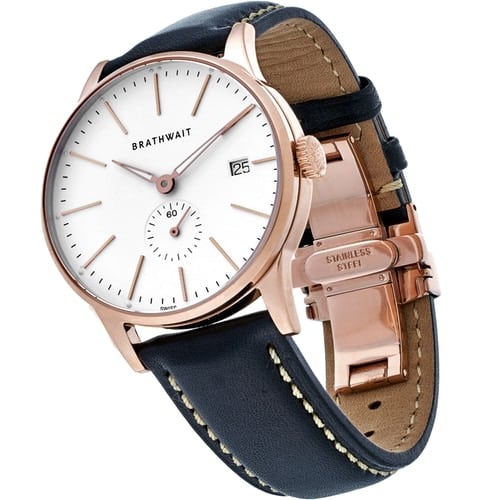 The power comes from a Swiss Automatic Cal. SW260-1, which has a date and sweep hand. As for the case, it measures in at 38mm, and it offers a water resistance rating of 100 meters or 328 feet.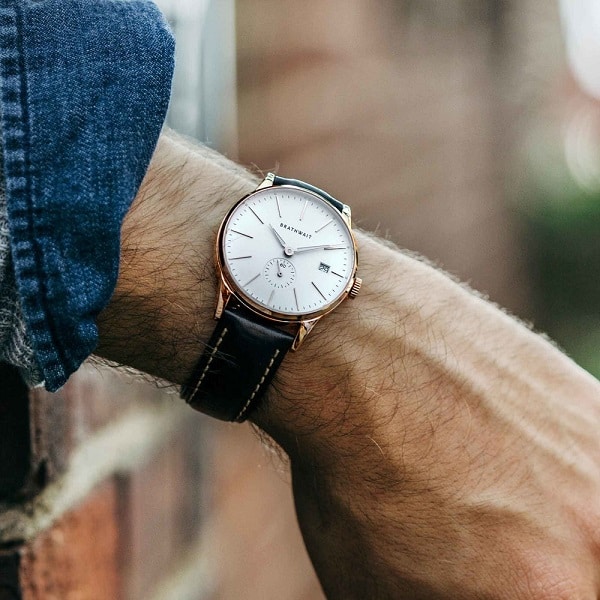 When it comes to pricing, the rose gold with leather strap variant costs just $595. You can buy this awesome timepiece yourself from the Brathwait website.