With spring around the corner, it's time to start planning for the new season ahead in St Tropez.  Many St Tropez beach clubs will be reopening during April's Easter weekend, and there are plenty of prestigious events to look forward to, from equestrian competitions to September's Les Voiles de St Tropez.
Now is the time to rent a villa near the bars and restaurants as well as all the fantastic St Tropez beach clubs, so you don't miss a thing.
Below is a guide to this year's St Tropez season, opening in the spring and summer.
St Tropez Season – Opening In Spring.
Hotel de Paris: Friday, March 6th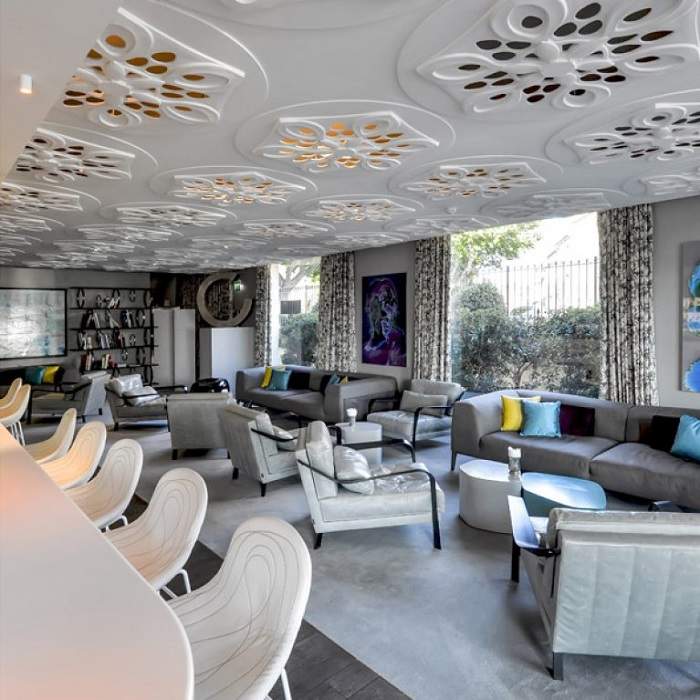 This elegant hotel located on the Place de la Gendarmerie is much loved for its Mediterranean rooftop restaurant Les Toits and its two bars Les Toits Lounge Bar and L'Atrium, where you can enjoy detox smoothies, Champagne and signature cocktails all day.  Remember to book an appointment at its Spa by Clarins for a spot of blissful indulgence.
https://www.hoteldeparis-sainttropez.com/en/
Several popular St Tropez beach clubs also open their doors in spring, including the following:
Le 1051: Thursday, March 12th
Offering Mediterranean cuisine and local wines in a lounge atmosphere, expect a vibrant schedule of events all summer, including themed days, live music and yoga mornings.   https://www.le1051.com/en/
Bagatelle: Sunday, March 15th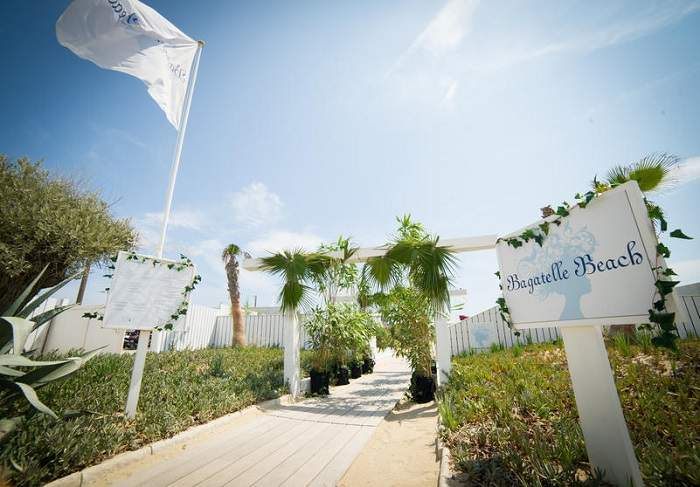 This elegant and stylish gathering-place offers refined Mediterranean cuisine and lively music, making it a popular destination among locals, tourists and foodies alike.
https://www.bagatellesttropez.com/
Byblos Beach: Thursday, April 9th
This beautiful St Tropez beach club has a chilled-out yet sophisticated vibe, with cocktails, sunbeds and colorful dishes created by executive chef, Rocco Séminara.
https://www.byblos.com/en/byblos-beach-ramatuelle/
Réserve à la Plage: Thursday, April 9th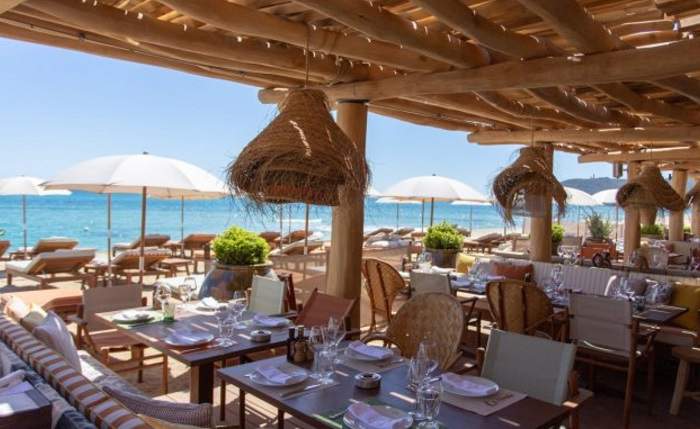 Set in the relaxed vibe of a cabana, the menu includes tapas for sharing, grilled fish and fresh local produce, with events throughout the season including live concerts, DJ sets, sand golf, and photographic exhibitions.
https://www.lareserve-plage.com/en/
Nikki Beach: Thursday, April 30th
The original luxury St Tropez beach club, this venue combines music, dining, entertainment, fashion, film, and art in an understated, luxurious vibe. Its extensive menu includes sushi, salads, freshly-caught seafood, and rotisserie chicken.
https://saint-tropez.nikkibeach.com/
And don't miss these key sporting events:
Polo Club St Tropez Easter Cup: Thursday 9th – Monday 13th April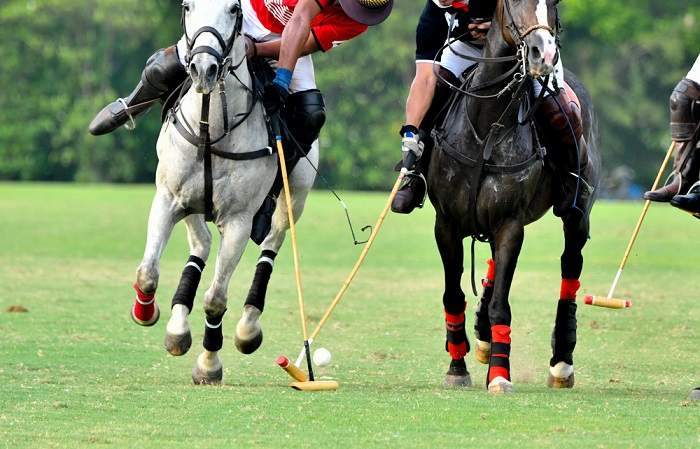 April sees the return of competitive polo, starting with the Easter Cup, followed by a packed schedule of tournaments throughout the season.
https://www.polo-st-tropez.com/fr/tournois-polo-st-tropez.php
Longines Athina Onassis Horse Show: Thursday 28th –  Saturday 30th May
Now in its 7th edition, this has become one of the world's premier international show jumping competitions, noted for its idyllic setting on Pampelonne Beach.
https://www.athinaonassis-horseshow.com/
Time To Rent A Stunning Villa
May is when the St Tropez season-opening really gets going, and so is an ideal time to start renting your holiday property here.
St Tropez Season – Opening in Summer
Les Palmiers: Monday, June 1st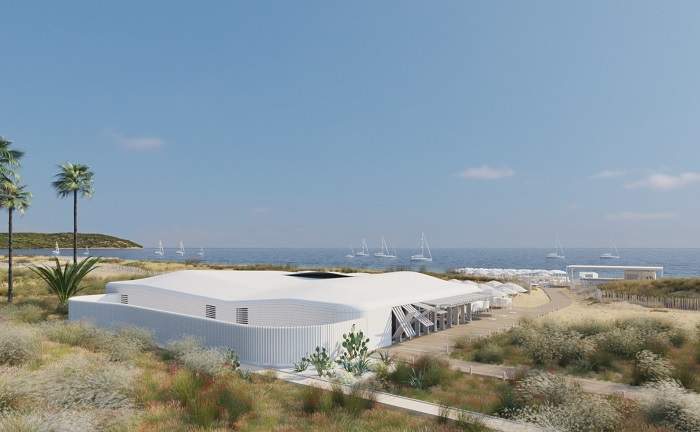 One of the most eco-friendly St Tropez beach clubs, here you can relax in a Mediterranean atmosphere, indulge in the Shisha or cocktail bar, and buy St Tropez fashions in its very own boutique.
Rolex Giraglia: Friday 5th  – Wednesday 10th June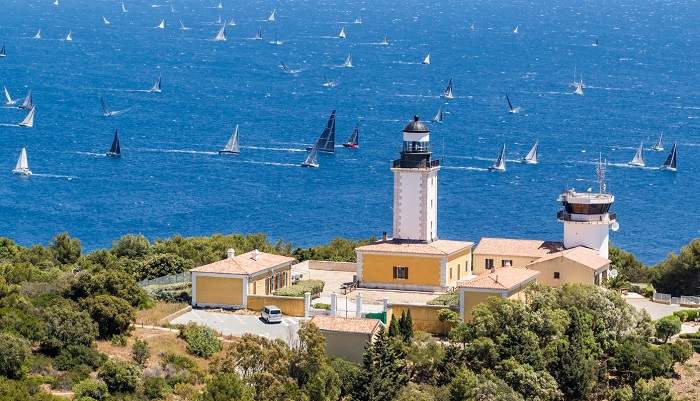 The 68th Giraglia regatta departs from San Remo for St Tropez on June 5th and 6th this year, with three days (7th – 9th June) of coastal racing in the Gulf of St Tropez before setting off for Genova on the 10th June.
The Polo Club St Tropez International Polo Cup:  Thursday 2nd – Sunday 12th July
&
The Polo Club St Tropez Open de Gassin: Thursday 16th – Sunday 26th July
These two prestigious events are taking place in polo's ultimate playground, located within 100 hectares of beautiful private grounds in the village of Gassin, with the Sunday finals open to the public.
https://www.polo-st-tropez.com/fr/tournois-polo-st-tropez.php
Les Voiles de St Tropez:  Saturday 26th September – Saturday 10th October
For its 22nd edition, this legendary meeting of the world's most beautiful boats has been extended to two weeks.  The first week welcomes some 250 classic and modern boats of up to 24m, while the second sees up to 40 larger modern and classic boats and schooners competing.
http://www.lesvoilesdesaint-tropez.fr/les_voiles_de_saint_tropez/