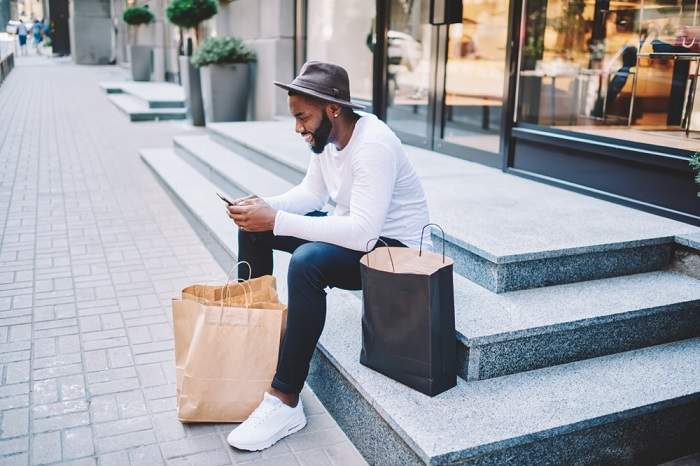 Changing your wardrobe? There's always a good idea around the corner.
Becoming bored with your closet seems to work on a seasonal cycle. Adding a few key pieces may add a bit of extra spice to revitalize your most frequented pieces, but minor changes don't necessarily work toward the true goal you have in mind. Revamping your style may be quite an arduous task for one to handle in one day, but the good news is that you have all the time in the world to cultivate your unique tastes and styles. Your days of wardrobe boredom are numbered with our expert help.
Whether you simply need to get rid of old, tattered clothing or you're overdue for a complete overhaul, we'll guide you in the right direction toward a wardrobe that not only improves your style but injects a bit of life back into your daily appeal.
Tip #1: Stick to fits that fit
We've all been there—buying a t-shirt or shoes that are a size too big, but too stylish or affordable to pass up. Learning when to say no to a piece that simply doesn't work for your body is a key stepping stone in improving your style. Sure, oversized clothing is having a bit of a moment in the fashion world right now, but even when scouring clothing racks for oversized fits, try to size accordingly so the right look is achieved.
Tip #2: Upgrade your staple pieces
Everyone has their choice lineup of wardrobe staples. Whether it's V-neck shirts or dark wash denim, the clothes you wear most should be of the highest quality so they never look frequently worn. Counterintuitive as it may be, the more you wash a piece, the less impressive its appeal. Replace your cheaply made wardrobe staples with pieces that are crafted from durable, organic materials. Maybe save your favorite basketball socks for the court and treat your feet to a pair of seamless everyday socks. Make smart choices as you upgrade, and you'll quickly see a change in your look.
Tip #3: Accessorize intelligently
Accessorizing for men is typically a wholly different process than it is for women—but both have their own intricacies that make them unique. For men, accessorizing means selecting the right watch for the right occasion or donning an appropriate hat for a select event. For women, accessorizing takes careful consideration of the full ensemble; matching colors, materials, and shapes.
Tip #4: Stave off shopping sprees
Tempting as it may be to get all of your shopping done in one fell swoop, going on giant shopping sprees can actually have you making purchases that you don't really love, effectively wasting your money. When you're feeling stuck in a style rut, take your frustration online and virtually window shop through the pieces and styles you love most. And instead of checking out, leave your cart in "Save for Later" mode so you can figure out which pieces are worth it, and which aren't.
Tip #5: Expand your brand horizon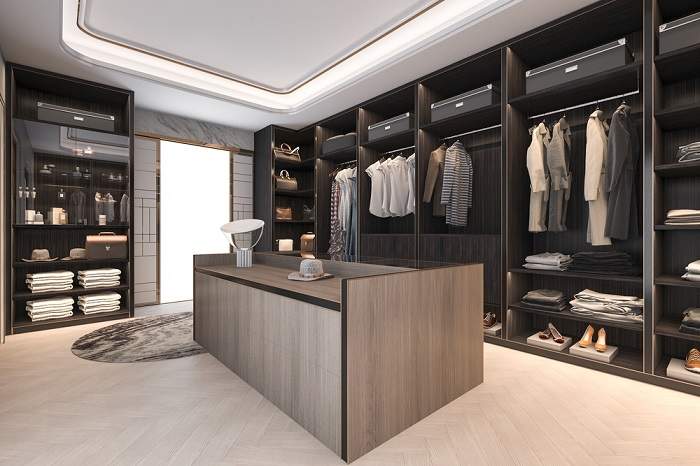 One of the most common reasons people get caught up in style ruts is that their wallets are trapped inside of the same five stores. While H&M, Zara, Topshop, and Express are all wonderful shops for shoppers of all budgets, they typically carry the same styles and silhouettes. Make an effort to check out new shops, both online and in-store. The further away you're able to shop from middle-of-the-road stores, the more likely you are to craft outfits that stand out from the crowd and define your style.
Tip #6: Donate, donate, donate
The golden wardrobe ratio is a perfect rule to employ if you're looking to declutter and redefine your wardrobe. The rule is that for every new item you purchase for your wardrobe, you donate a piece of clothing. Though it can be difficult to let go of old clothing that you've made so many memories in, it's a healthy practice to put in place so you're not holding on to things for too long. Think of your old clothing as baggage—it's time to get rid of it!
Stress less about the monotony of your wardrobe and elevate your style with these genius tips. Whether you're looking for a full closet upgrade or just a few minor tweaks to make your style feel more you, employing each of these changes will help you every step of the way.
Did we miss anything? How do you change your wardrobe when you're in a style rut?