Shipwreck Lodge – a luxury retreat with plenty of character.
In our day and age, finding a luxurious retreat is as simple as typing a few words into your browser. There's plenty of them, and they're all expensive, glamorous, and comfortable, but many of them offer similar facilities and experiences. This can get old. It can get old for those of you who travel often, and especially for those of you who value originality and uniqueness above all else. The Shipwreck Lodge is not your usual luxury retreat, and that's exactly why we're going to have a closer look at it.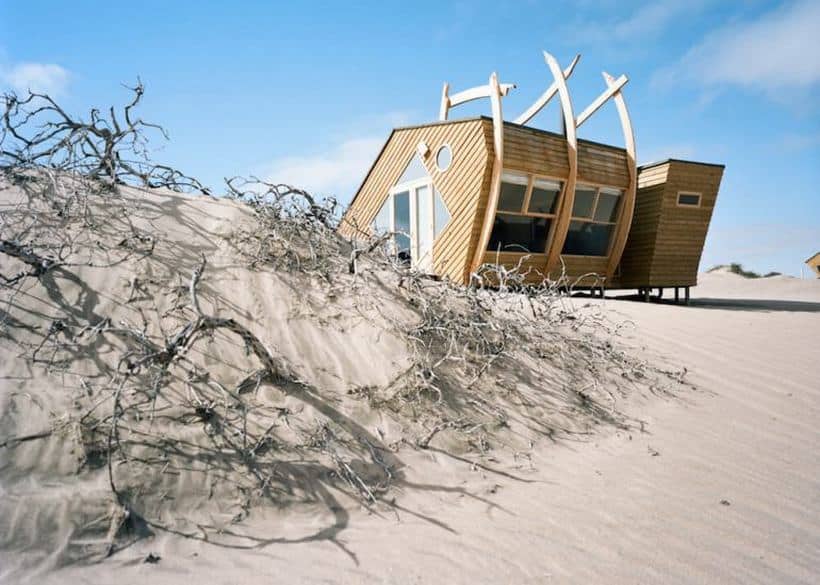 Operating under the banner of Natural Selection, the Shipwreck Lodge is located in the northwest part of Namibia. Ask anyone who knows a thing or two about safaris and they'll tell you that this country is one of the world's top traveling destinations for fans of adventure and wildlife spotting. Still, that's not entirely what the Shipwreck Lodge is all about. As its name suggests, this establishment mimics the various shipwrecks that dot the Namibian Skeleton Coast.
What's the Skeleton Coast?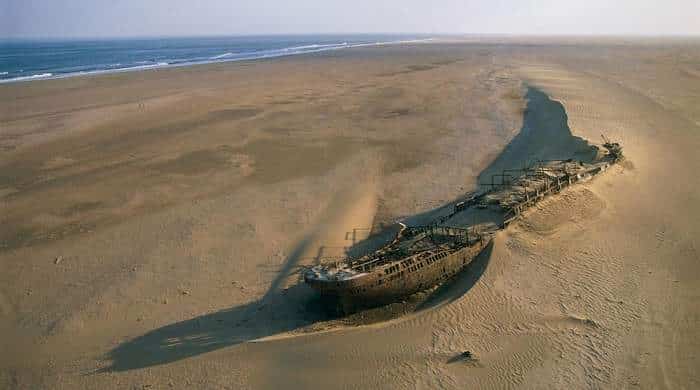 This place bears many different names, including "The Land God Made in Anger" or "The Gates of Hell." Presently, it is famous for harboring various remains of shipwrecks caught by offshore rocks and fog along the years. In the old days, the coast got its name from the skeletal remains of whales and seals – a testament to the whaling industry that was so popular in those days.
The resort.
The Lodge is a part of the Skeleton Coast National Park, which traces its roots back to 1971. The park comprises two different sections, namely a northern one and a southern one. Its main attractions include 4×4 trips and safaris, but there are many other activities that you can engage in during your stay.
As for the Shipwreck Lodge, it contrasts nicely with its relatively unwelcoming surroundings, as it ensures an incredibly luxurious stay for all of its guests.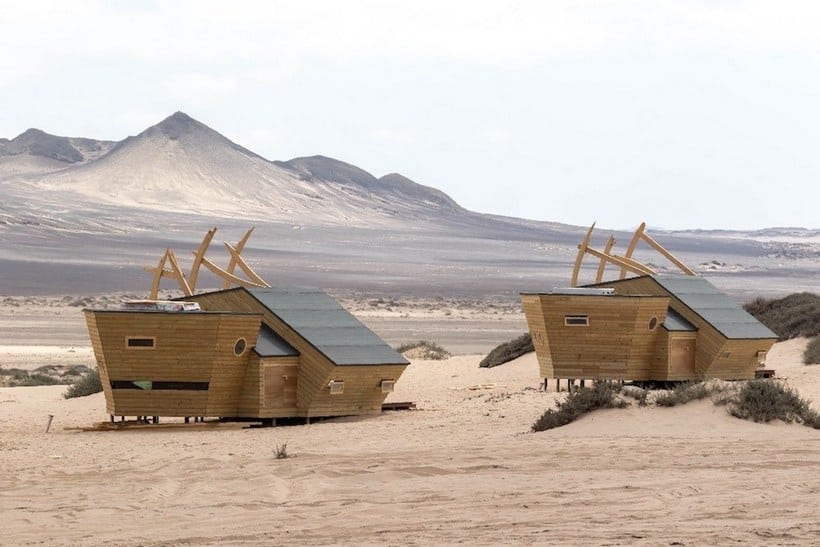 Luxurious and eco-friendly, the cabins resembling shipwrecks were created using wood and wooden nails. Power comes from a series of solar panels, while the stoves are also fueled by wood. Since this is a resort, after all, it also includes a restaurant at its center, which offers delicious meals and great views.
Activities and accommodations.
When it comes to accommodations, there are ten rooms in total, including eight twin or double rooms, and two cabins. The cabins also support extra beds, just in case you're planning to bring your children with you.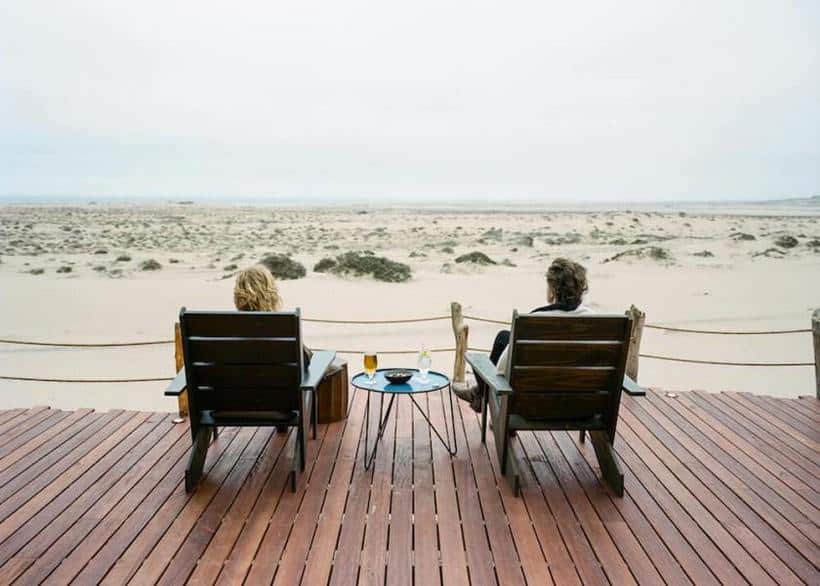 During your stay, you'll be able to explore the nearby dry riverbeds and interior dunes, learn about the history of the shipwrecks, and see the unusual plants and lichens that thrive on the foggy coast.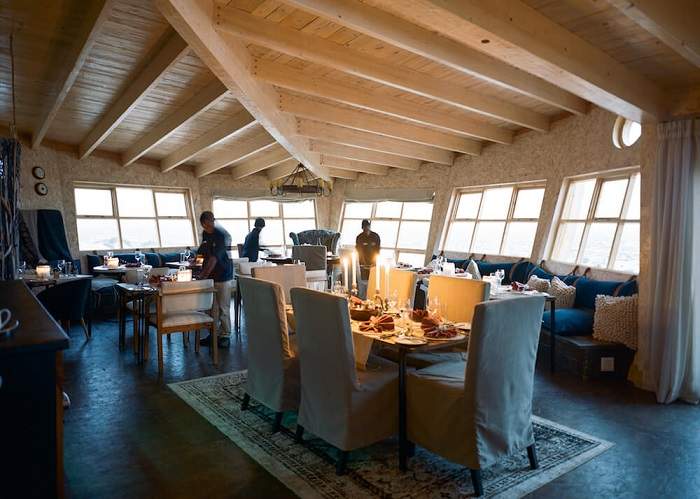 Price-wise, a twin/double room in June has an introductory rate of about $600, but in order to find out for sure, you should definitely enquire using the Shipwreck Lodge official website.