Jaeger-LeCoultre celebrates its 185th anniversary.
To be in the same industry for more than a century is an achievement in itself. However, Swiss watchmaker Jaeger-LeCoultre is closer to its 200th anniversary, as the company was founded by Antoine LeCoultre in 1833. For its 185th birthday, Jaeger-LeCoultre has released the Reverso Tribute Duoface Tourbillon – a special watch for a very special occasion. Even though its name says "Tribute" this is actually an original watch with its own unique design and movement.
The case is quite small by today's standards, as it measures in at just 27.4mm in width. Furthermore, since it's just 9.15mm thick, the case is smaller in every way when compared with the Reverso Classic Large Duoface.
A highly complex movement.
The Reverso Tribute Duoface Tourbillon by Jaeger-LeCoultre comes with a manually-wound JLC caliber 847. The main highlight is a sixty-second flying tourbillon, which offers a seconds display as well as the Duoface functionality. The Duoface part allows this single movement to showcase different time zones on each face. That's actually a pretty nice trick if you ask me.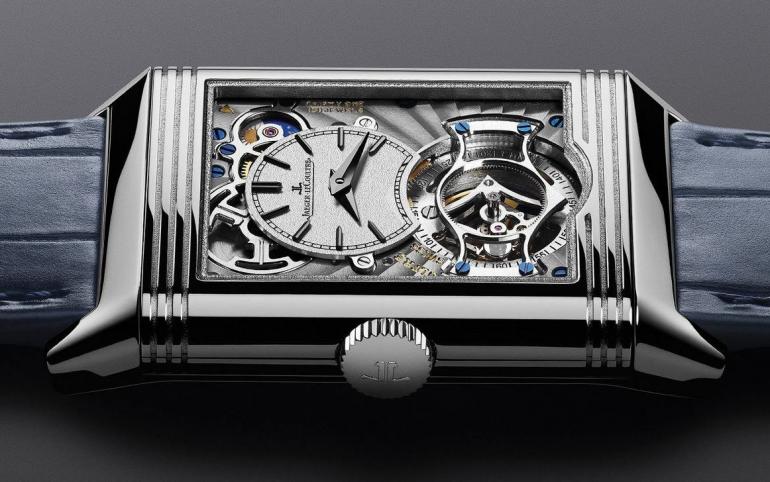 The main face impresses with a brushed blue dial, applied indices, and Dauphine hands. As for the second face, it boasts a silvered grained dial, as well as a night-and-day indicator and a small window that reveals the tourbillon bridge. Limited to just 50 units, this special Jaeger-LeCoultre watch straps to the wrist using a blue alligator strap.
Reverso Tribute Duoface Tourbillon pricing.
When it comes to pricing, you should be ready to spend as much as $123,000, which is fair given the watch's exclusivity. In a few years, this anniversary edition timepiece could end up fetching much more, which is why some of the world's richest individuals might buy one as an investment. For true fans of the brand, the purchase is a no-brainer. After all, Jaeger-LeCoultre only turns 185 once.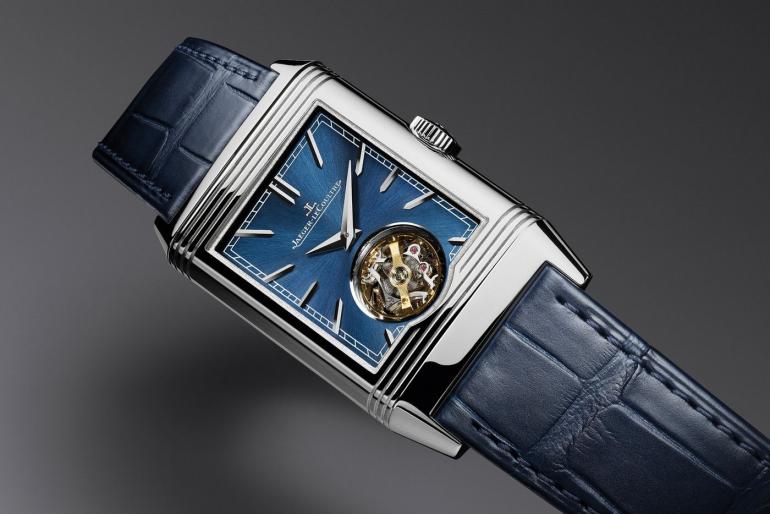 Keep up with this model at Jaeger-LeCoultre.