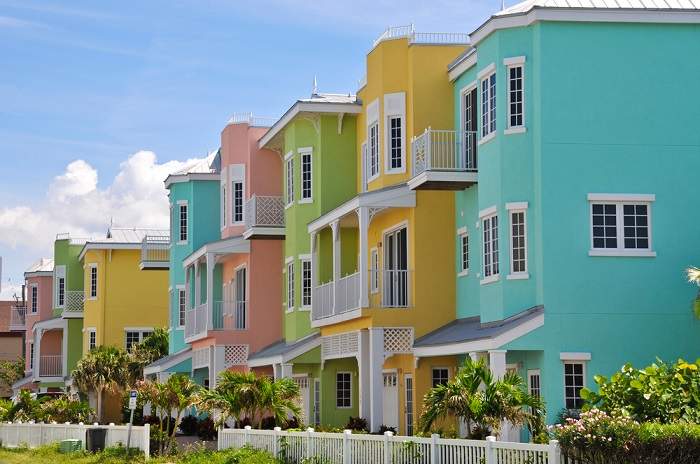 Here are some tips for renting out your holiday home.
If you have a second vacation home, there are several benefits you can leverage that can improve your revenue stream. We've assembled some of the best reasons why you should consider this particular venture below.
Before you start…
Before you begin to advertise your vacation home, it's important to follow some guidelines so you can get the most bang for your buck. First and foremost, you should conduct thorough market research into your area where you're renting to find similar properties and their pricing. This will give you a good idea of what your monthly rent should be.
Then, you're going to need to write up a detailed description of the property for your rental ad. Take time to highlight the best features of the property and talk about relevant details like its proximity to nightlife, restaurants, or great schools. Remember that you'll want to emphasize that the property isn't a full-time rental but instead is a vacation property that can be rented out for months at a time.
Even if your rental is short term, it's still incredibly important to ensure that the tenants you rent to are properly screened. We recommend using SmartMove tenant background checks for a comprehensive look into a prospective tenant's background. The screening report is available in just a few minutes and allows you to make a quick decision regarding a potential tenant. With data such as criminal background information, credit history, and identity verification, you can ensure you're choosing the right tenant who will be responsible for your property.
Now that we've got those details out of the way, let's see why renting out a vacation property can be super lucrative.
Reason #1: Flexible rental opportunity
One of the main benefits of investing in a vacation rental is that it can serve a dual purpose. You can use the space as your family's vacation rental when it's time to get away and spend quality time with your loved ones. However, you can really make the most of it by renting it out to other tenants for portions of the rest of the year.
Reason #2: Generate income to pay your expenses
Another obvious benefit of investing in a rental is that it provides you with a dependable revenue stream that you can use to pay various bills and expenses. Rental income could help you pay your mortgage on your rental, for example, plus other bills like property taxes and insurance.
Reason #3: Building value
In many cases – except when real estate bubbles burst – real estate tends to increase in value over time. So, while you're holding onto a vacation property, you're generally holding onto an asset that will keep growing in value. When you're ready to sell the property, there's a good chance you can make money off the sale – and maybe use it to buy another vacation property.
Reason #4: Tax breaks
Buying a second home could benefit you when it comes to paying what you owe to Uncle Sam at the end of the year. You can usually count your mortgage, property taxes, rental income, utilities, and other rental expenses toward your taxes.
It's recommended that you meet with a tax professional who can better work out what you owe to the IRS based on how many days you live at the property compared to how many days out of the year guests live there. A tax professional will also be able to figure out how to maximize your tax deductions so you can get the maximum allowed.
Reason #5: Less risky than other types of investments
All investments involve some type of risk. However, with a real estate investment that's a vacation rental, it's much less risky – especially if it's in a tourist-friendly location. A high occupancy rate can offset your overall expenses and increase your cash flow.
Conclusion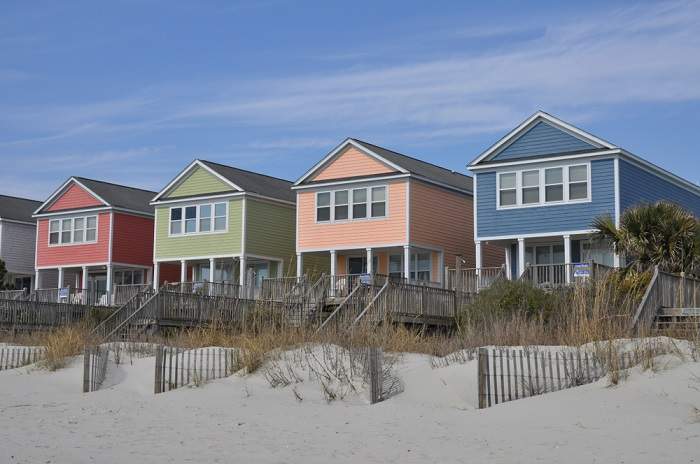 Renting a vacation property part-time is a lot of work in some cases. For example, you have to sort out the rules and regulations, find a property manager (or become one yourself), and market your rental to attract a dependable flow of guests. However, if you can develop an airtight rental strategy, it can be a profitable venture that ends up giving you a secondary stream of revenue you can put towards whatever you want. Follow our tips and you'll be on your way to living the dream.