Italian luxury brand Gucci was founded back in 1921 by Guccio Gucci himself, and it was ranked at no. 38 in Forbes' World's Most Valuable Brands list in 2015. The company's fashion and leather goods are known for their incredible quality and overwhelming price tags, but today we're going to focus a bit on an extremely rare, limited edition Gucci "Guccissima" bicycle that has recently come up for sale courtesy of Vestiaire Collective and Cope & Cabrera.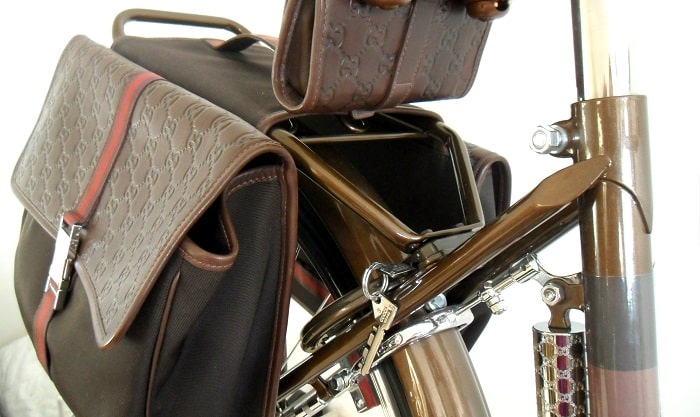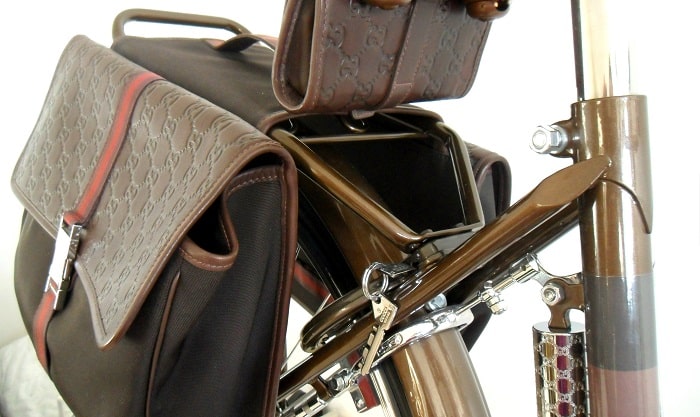 As the very first designer bike built by Gucci about a decade ago, this model was manufactured as part of a limited edition of just a few prototypes. It was created towards the end of Tom Ford's career as a creative director for Gucci, and it was launched officially in 2005, just one year before Frida Giannini took over. The Gucci Guccissima bike that you're looking at right now was mainly showcased in museums, which means that it wasn't used for transportation too much. It was created entirely by hand in Italy, and many of its elements are wrapped in luxurious chocolate brown Guccissima leather, including the seat, handlebars, and brake grips.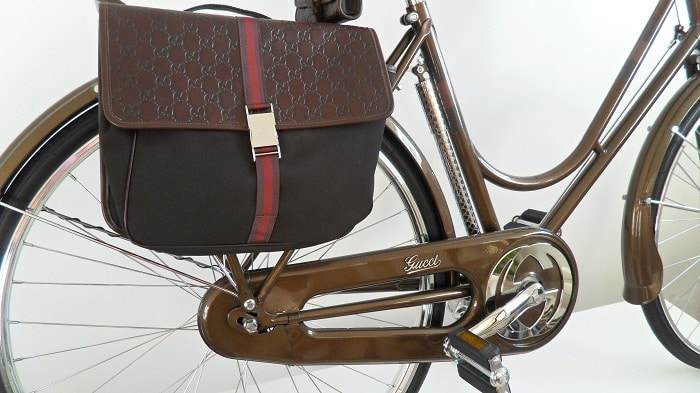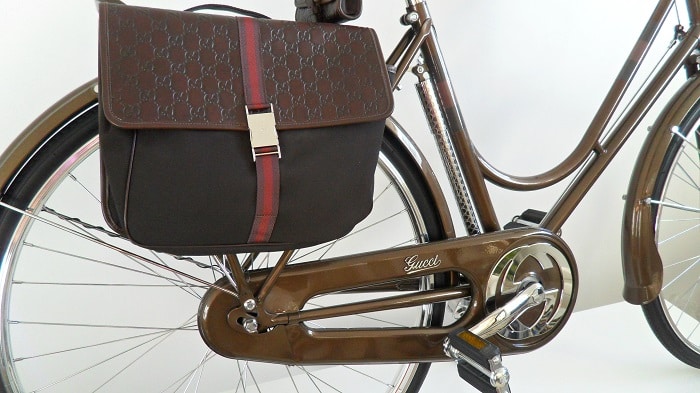 As for the frame, it comes with a sublime metallic bronze finish, while the bell and pump boast an exclusive GG engraving for an exclusive touch. The asking price for this limited edition Gucci Guccissima collector's item is £9,500 or about $11,676. If you're interested in making a purchase, you can always visit Vestiaire Collective's own website right here.