The Macallan 72 Years Old In Lalique is the oldest whiskey ever.
Well, Macallan is the world's best single malt whiskey maker, after all. Ok, that statement is debatable, and in the end, it's all a matter of taste, but you'd be hard-pressed to find a whiskey brand that enjoys more global appreciation. Sentiment aside, the fact is that Macallan has just released the world's oldest whiskey as part of a limited edition of just 600 bottles. The price of this elder spirit? No less than $60,000, which is enough to buy you an apartment in Eastern Europe.
The Decanter.
Apart from the drink itself, the brand also paid incredible attention to the presentation. The whiskey comes in a unique crystal decanter that looks oddly similar to a perfume bottle. As for the case that houses this decanter, it was envisioned by Burgess Studio and was crafted using sustainably sourced timbers and other high-end materials.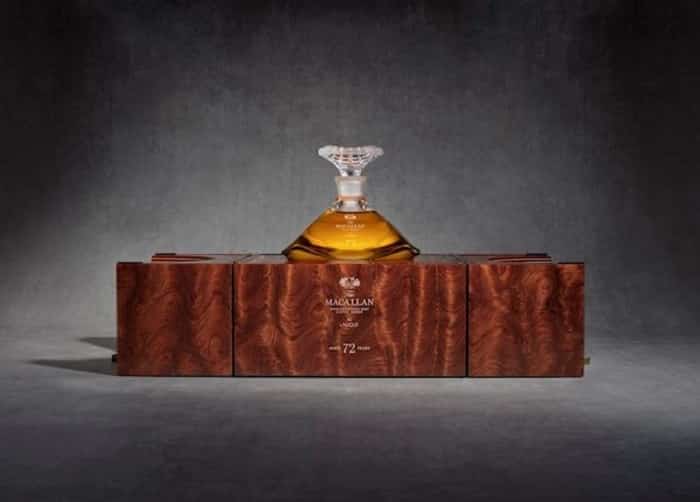 The Distillery itself played a key role in the case's design. We're talking about the curved wooden roof that shelters the bottle. Then there's the footprint that mimics the circular layout of Macallan's three new still houses.
Nick Savage, The Macallan Master Distiller, had a few words to say about the Macallan 72 Years Old In Lalique – the Genesis Decanter.
"For its seventy-two years of maturation, the deceptively light color hints that this is not an ordinary single malt. Reminiscent of a time gone by, it carries an exquisite balance of strong, sweet oak with the peaty spirit shaping its refined character. The whiskey delivers surprise after surprise as aromas of fruit follow distinctive hints of peat, all the way through to the back of the mouth where it is finished off with a lingering hint of rich fruit and oak. Although delicate throughout all aspects, it provides an intense experience which acknowledges the distinguished history of The Macallan."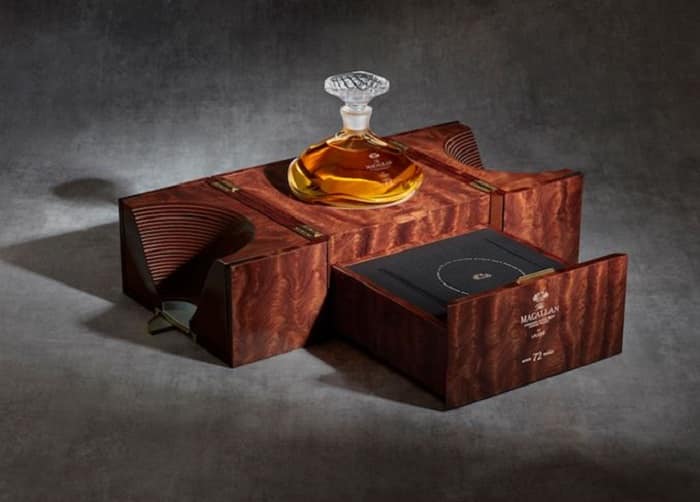 Yeah, the Macallan 72 Years Old In Lalique is quite old, and it probably tastes amazing. Unfortunately, given its incredible exclusivity and price, getting your hands on one is going to be tricky.