Let's have a closer look at the interesting life of Parker Schnabel.
Parker Schnabel has a very interesting life story, one that involved a great deal of risk, and a great deal of work. After he took over John Schnabel's Big Nugget Mine at the age of 16, he was faced with a choice: carry on his grandfather's legacy, or focus on studying, as a normal teenager would.
We all know the choice that he made, but he probably didn't make it lightly. He decided to care for the mine and invested a great deal of blood, sweat, and tears in order to push it towards success. He even invested his college fund into his mining career. After that, there was no going back, but the investment paid off.
Parker Schnabel is one of the richest gold miners alive, and we're going to tell you how he got there. He was born on July 22, 1994, in Haines, Alaska, and he is most famous for his leading role in Discovery's Gold Rush programme. He was 22 years old at the time, and he quickly became a fan-favorite, mainly because he knew his trade well. Known as The Young Master, Parker is also quite good at basketball, and he enjoys traveling.
He had a close relationship with Gene Cheeseman.
Parker learned a lot from Gene Cheeseman, which was his right-hand man for quite some time. Unfortunately, Gene decided to leave his crew at some point, which hit Parker pretty hard. During a Facebook Live interview, Parker stated that he still maintains a friendly relationship with Gene and that he visits him whenever he's in town. As far as he's concerned, their relationship is "fine," and he feels that they both moved on and left all the ugliness behind them.
"Gene was a very good guy and a very good teacher. My grandpa taught me lots, but Gene taught me how to really move dirt, and since he left, we've been expanding on that. But, he definitely planted the seed there."
Parker's Trail and losing a friend.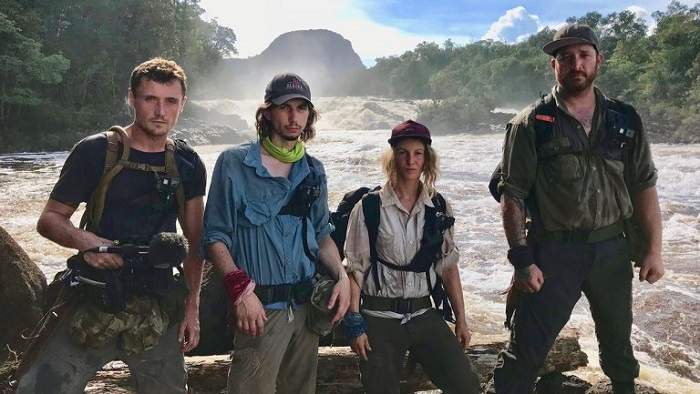 Parker Schnabel really wanted to honor his grandfather somehow, and so he decided to lead a group of friends on the Klondike Gold Rush trail and film the entire thing. In the late 19th century, thousands of gold mining pioneers lost their lives in search of the precious metal. While none of his friends lost their lives during the trip, Parker did lose a friend by the end of the adventure, namely James Levelle. The two argued quite a bit and eventually decided to part ways forever.
An interesting choice for the show's cast was Rick Ness, who was incredibly out of shape at the time and didn't seem in any condition to perform such a difficult trip. However, that was actually part of the reason why he chose him in the first place. Parker wanted to see how he'd cope with the difficulties ahead.
He probably knew it would make good TV too.
Does Parker Schnabel have a girlfriend?
We're not really sure at this point. He's been in a relationship with Ashley Youle for a couple of years, but it looks like the two broke things off in a rather ugly fashion. There's been some controversy surrounding Ashley, actually, especially when she appeared on the Gold Rush show. It looks like her visa to visit the Yukon states only allowed her to visit the place as a tourist. Therefore, some were beginning to question the legality of her appearances.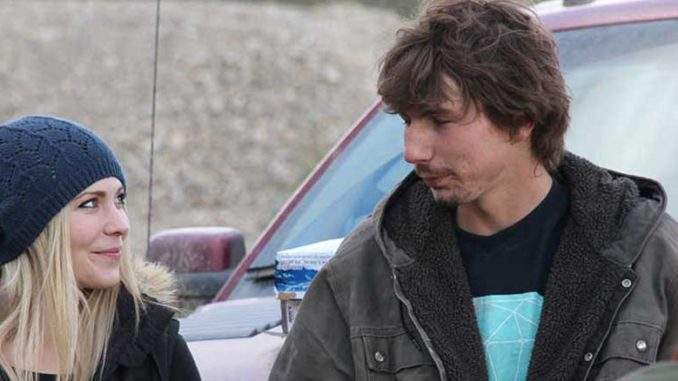 Recently, Parker Schnabel posed for an Instagram photo alongside Sheena Cowell, who might be a gold miner as well. According to her Facebook page, however, she's mostly affiliated with Knickerbockerglory TV. She hasn't posted any images of Parker on her own Instagram page yet, but we'll definitely let you know if the relationship materializes.
Parker Schnabel net worth and salary.
Parker Schnabel's net worth is not an easy thing to pin down. While some publications have listed his worth at $2 to $5 million, we're inclined to believe that he's worth about $8 million given his widespread success in the business. At Gold Rush, he gets about $25K per episode, which amounts to $500K per year. Clearly, he's doing quite well for himself, especially considering that he's in his early twenties.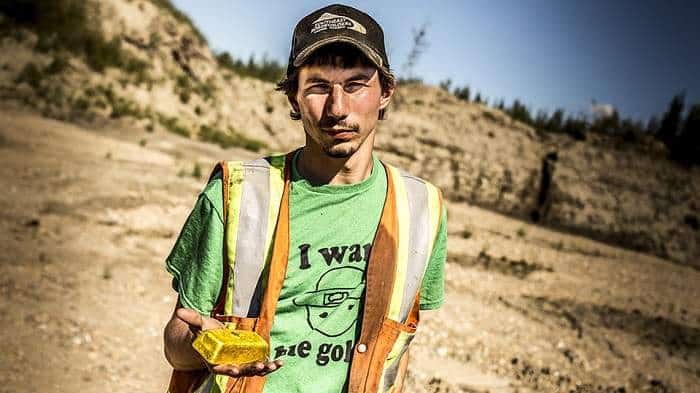 Parker Schnabel's house.
Some of you might expect him to live in a palace given his wealth, but there's nothing that points to this whatsoever. At some point, a story ran on Twitter that linked Parker to a beautifully furnished mansion, but he disclaimed the story shortly afterward. There's really no way to figure out if he even has a house to his name at this point.
It wouldn't be too far fetched to assume that he's a homeowner, but he's been really careful at keeping his private life, well, private. His grandfather, John Schnabel once told him that he wished for him to have a wonderful feeling for someone who becomes a part of his life. According to John, that's all that's really important in life, and Parker might have taken his words to heart.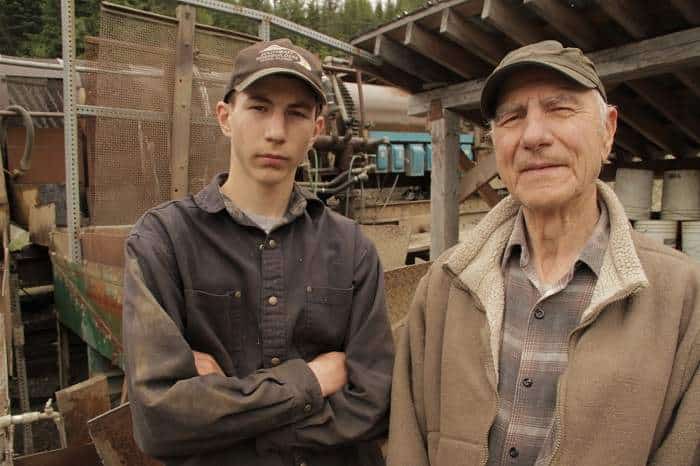 Social media and future projects.
You can find Parker Schnabel on Instagram, where he boasts $230k followers. He uses the account to post images from his filming sessions and travels. On Twitter, he boasts 200k followers, and you can find his official account right here. However, his most noteworthy account is the one he has on Facebook. His verified Facebook page has more than 800k followers, and it will likely reach a million before long.