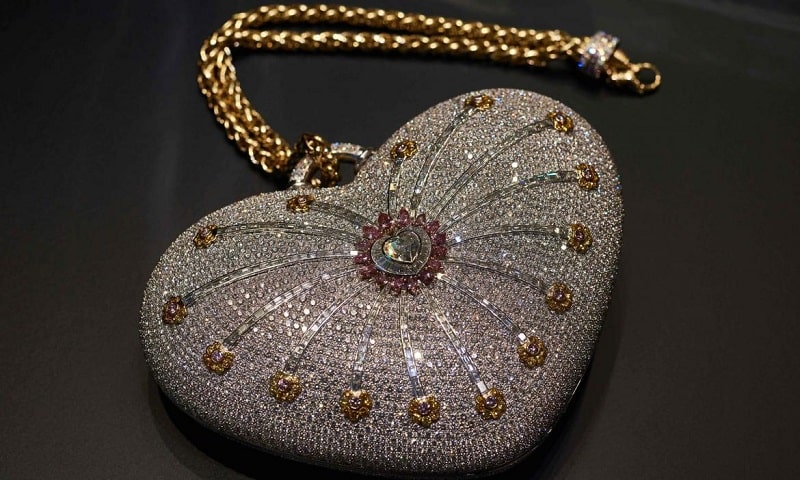 The world's most expensive handbag is not a Hermès.
When we hear about the world's most expensive bags, our minds immediately go to lavish Birkins and Kellys. However, it would appear that the world's priciest handbag is not a Hermès after all. Designed and created with utmost attention to detail by jeweler Robert Mouawad, the Mouawad 1001 Nights Diamond Purseset the Guinness World Record for the priciest bag in the world back in 2010.
So how much does it cost?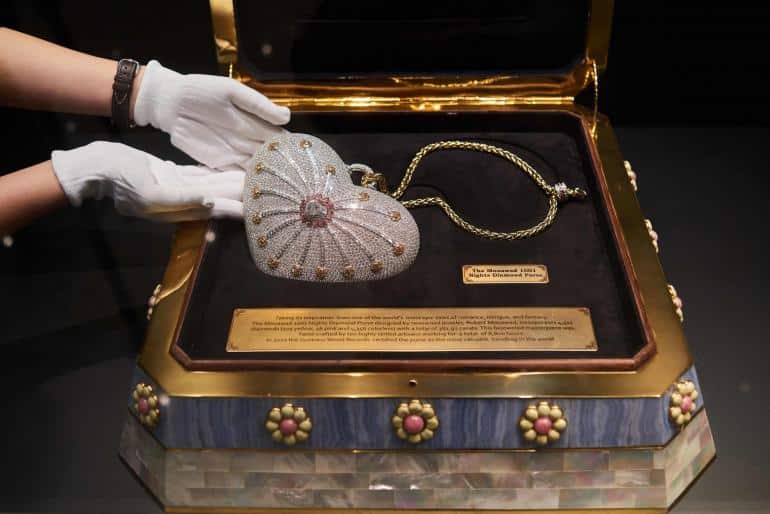 Back then, you'd need to fork out no less than $3,8 million in order to get your hands on this beauty. What justifies this enormous price tag? The 18k gold construction for one, as well as the overwhelming number of embellishments. These include 4,500 diamonds that add up to 381.92 karats. Most of these diamonds are without color, but there are also 106 yellow and 56 pink diamonds in the mix. In order to create the Mouawad 1001 Nights Diamond Purse, experts spent about 8,800 hours. The Christie's auction house will put it up for sale soon, but before this, the bag will be exhibited in London, Hong Kong, and Geneva.