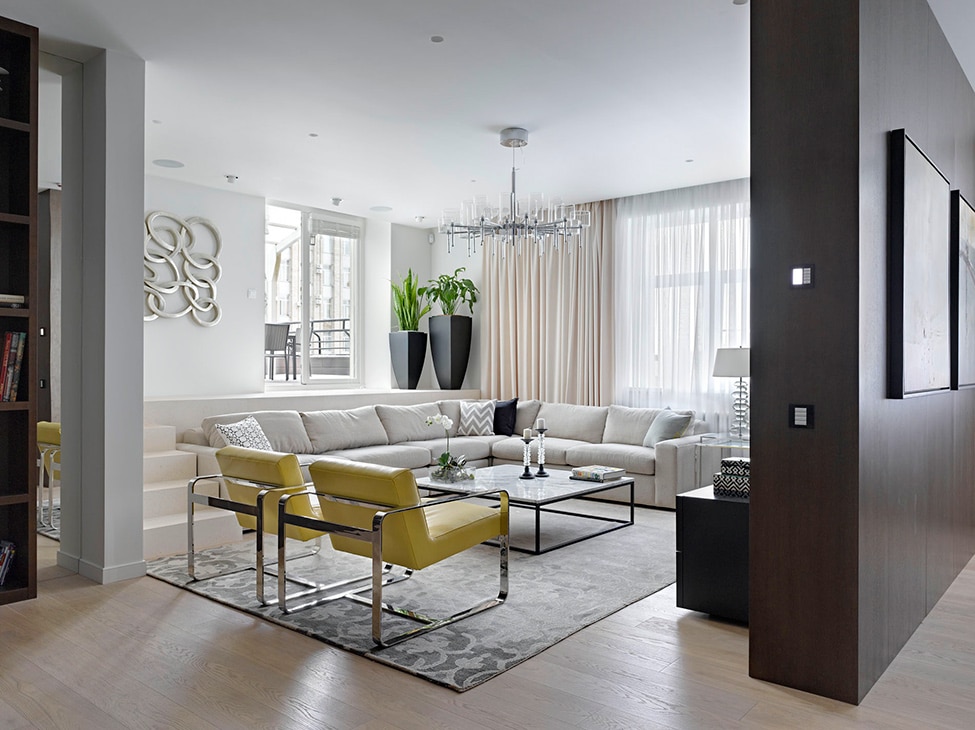 This modern, welcoming and luxurious apartment was penned down by a talented designer by the name of Alexandra Fedorova, and it can be found within the beautiful capital of Russia – Moscow. Located in a privileged location of the city on a street called Alexander Nevsky, this spacious and luminous abode is definitely a remarkable place to come home to indeed.
As you can see for yourself in the images, some of the living areas within the residence are based on a clean, cold and minimalistic design featuring chilling tones of white, gray and black, but other areas such as the bedroom, office and living room feature contrasting, warm tones of brown, green and yellow. This spectacular mix of textures and colors sits at the heart of the apartment's allure, but its incredible appearance and is also owed to a tasteful choice of décor elements, which revolve around representations of animals, abstract motifs, and rustic paintings.
The main highlights of this stunning apartment in Moscow come in the form of a fully equipped kitchen, a large dining room, a cozy study as well as private and comfortable bedrooms. Just have a look at the following images and admire them up close for yourself.